Your Co-op is supporting vegan.
We've got lots of ways to help you be good this year. Like a healthy range of great value, plant-based vegan food options available at your local Co-op and online.
We are supporting the Veganuary movement with our plant-based range, GRO.
By tapping into the latest consumer trends our GRO range was designed to meet the growing appetite for plant-based alternatives.
Veganism becomes more popular each year and we want to support our fellow vegan customers by giving them the opportunity to shop at their Co-op for meat-free options for breakfast, lunch, on the go snacks, treats and dinnertime favourites.
The GRO range is available online or in-store today.
Here are some highlights from our GRO range:
Falafel & spiced houmous wrap
Chilli wrap with a mixed salad, sweet chilli sauce and chutney.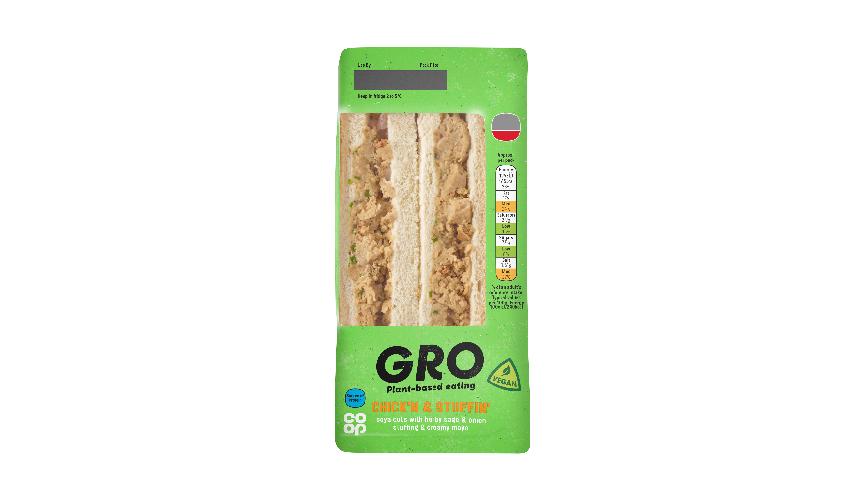 Chick'n & stuffin' sandwich
Plant-based sandwich with chick'n, herby sage stuffing and cream slaw.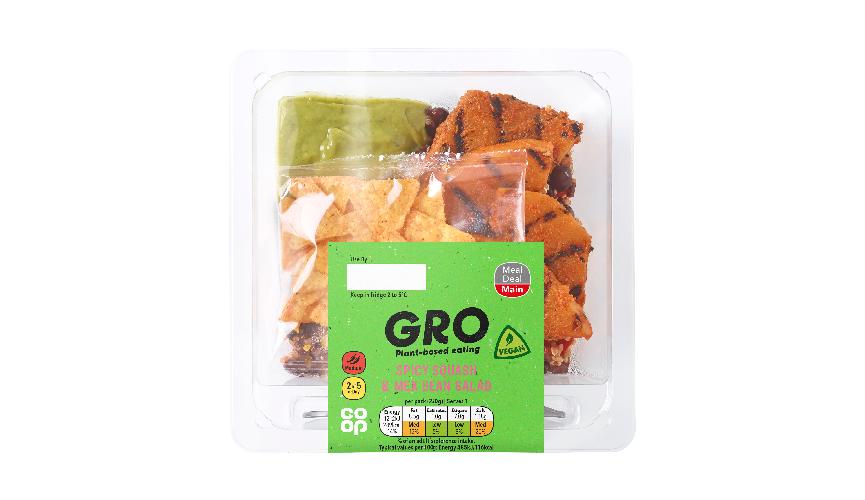 Spicy squash & Mex bean salad
Vegan Mexican salad with an avocado dip and tortilla chips.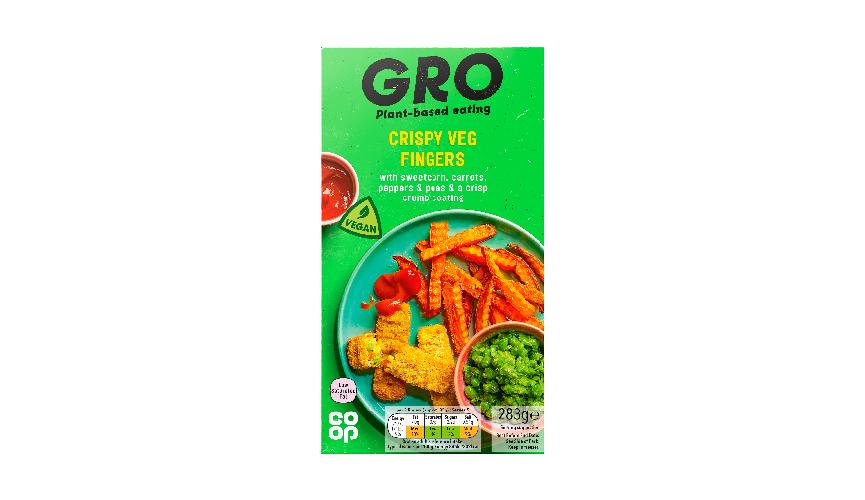 Crispy veg fingers
Vegetable fingers with sweetcorn, carrots, peppers and peas in a crisp crumb coating.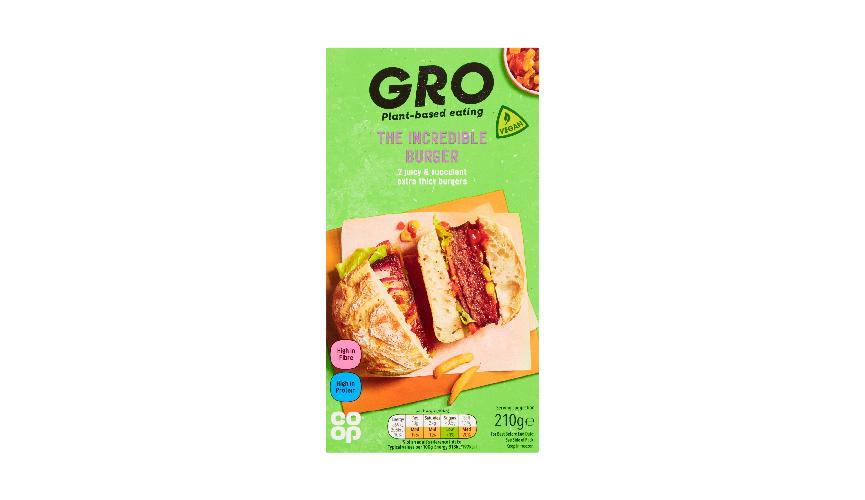 The incredible burger
Two juicy and succulent, extra thick incredible burgers.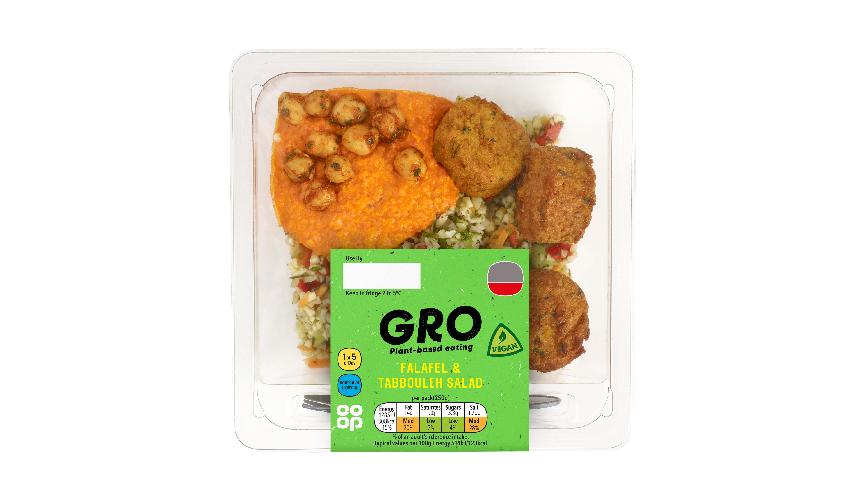 Falafel & Taboulleh salad
Tabbouleh and falafel salad with cucumber, carrot, red onion and sweet red pepper houmous.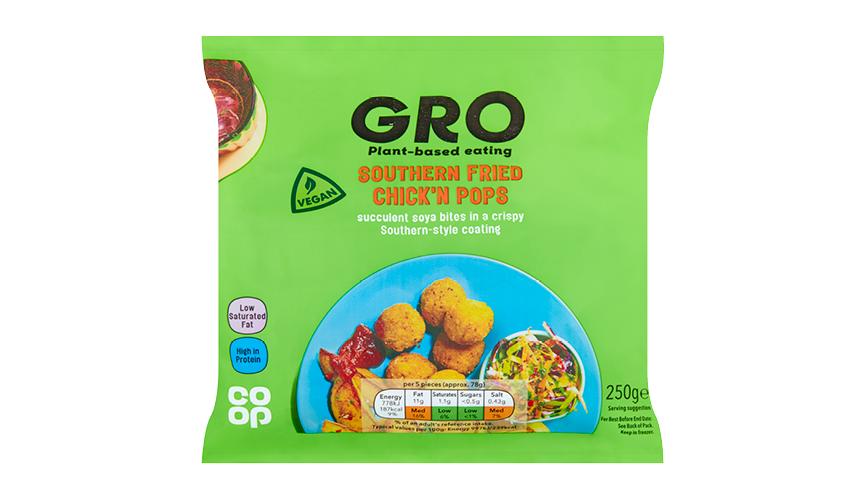 Southern fried chick'n pops
Succulent soya bites in crispy southern-style coating.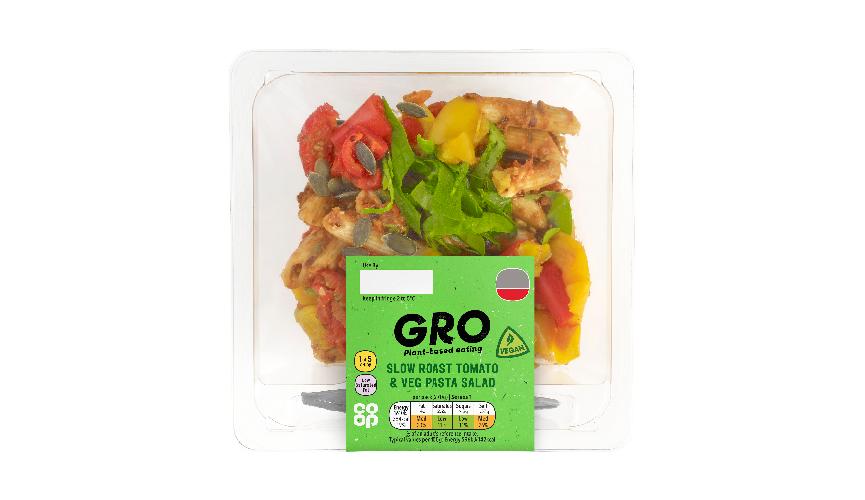 Slow roast tomato & veg pasta salad
Vegetable and tomato pasta salad with courgettes, grilled peppers, spinach and sundried tomato dressing.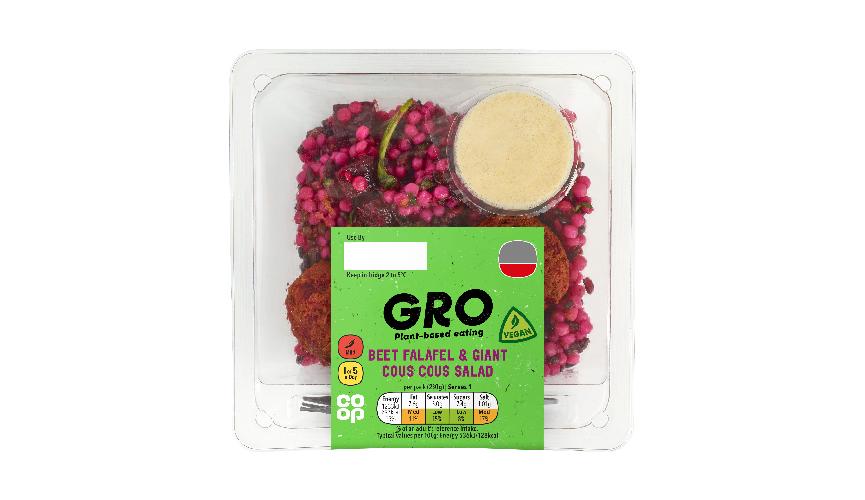 Beet falafel and giant cous cous salad
With crunchy pumpkin seeds and a spicy coconut dressing.
Creamy coconut and cauliflower curry
Plant-based curry with green beans, roast squash and fragrant jasmine rice.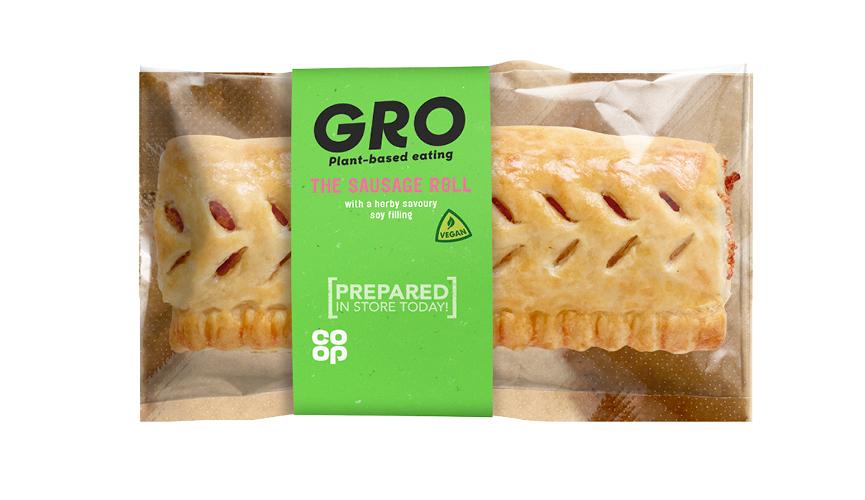 The sausage roll
Vegan sausage roll with a herby savoury soya filling.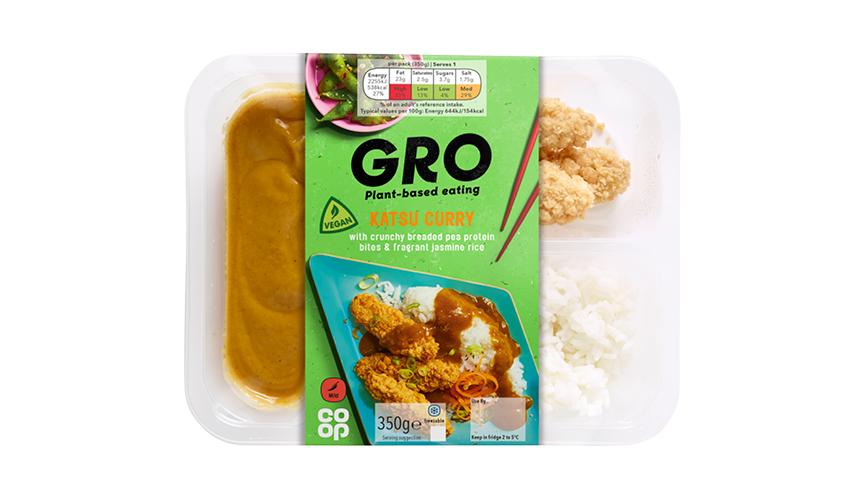 Katsu curry
Crunchy breaded soya bites and fragrant jasmine rice.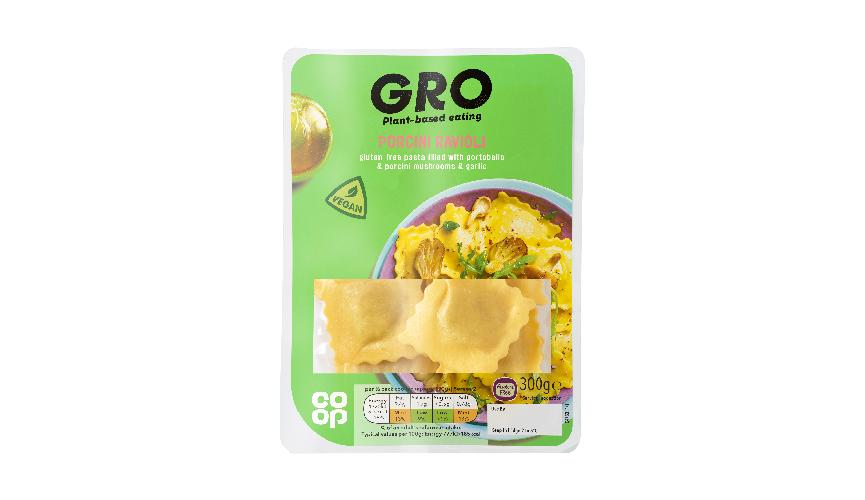 Porcini ravioli
Gluten-free pasta filled with portobello and porcini mushrooms in garlic.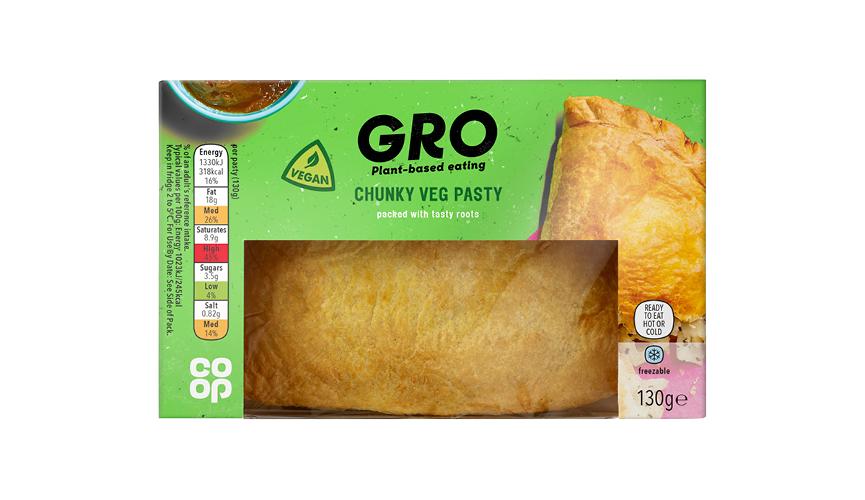 Chunky veg pasty
Chunky vegetable pasty packed with tasty roots.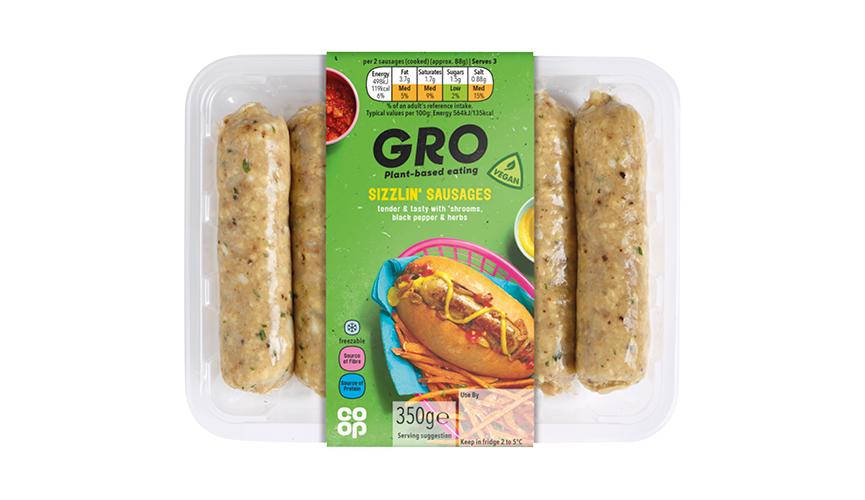 Sizzlin' sausages
Sausages with tender and tasty 'shrooms, black pepper and herbs.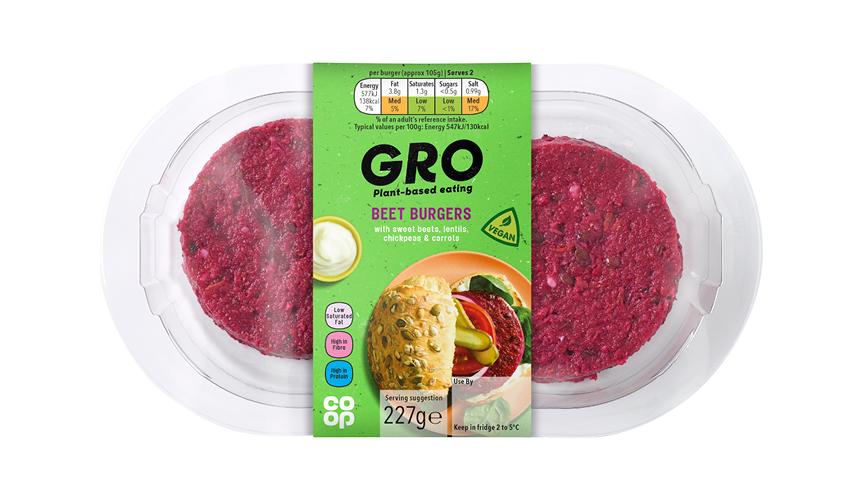 Beet burgers
Burgers made from sweet beetroot, lentils, chickpeas and carrots.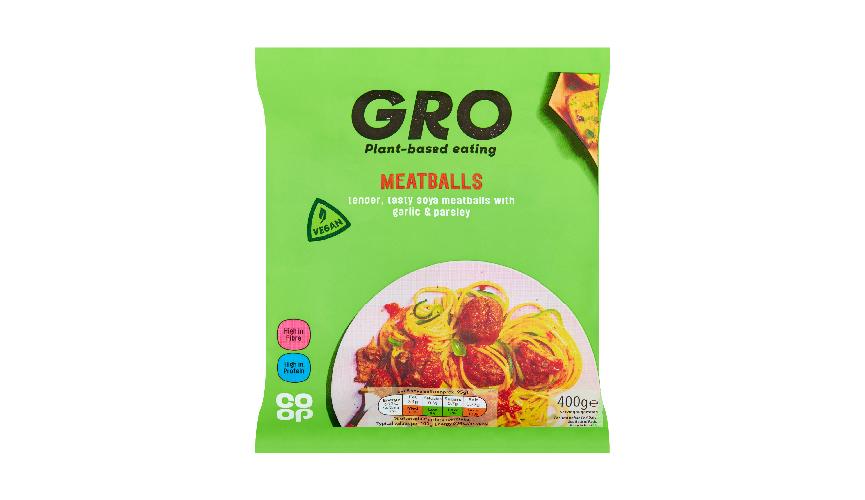 Meatballs
Tender and tasty soya meatballs with garlic and parsley.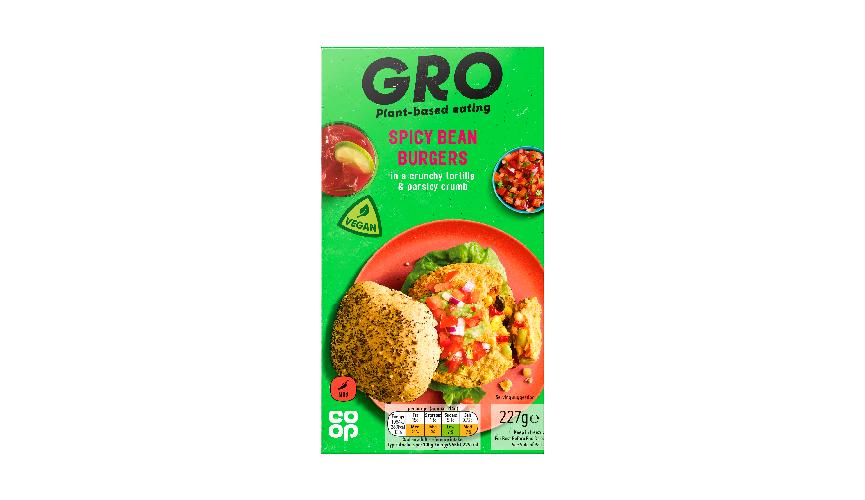 Spicy bean burgers
Spicy bean burgers in a crunchy tortilla and parsley crumb.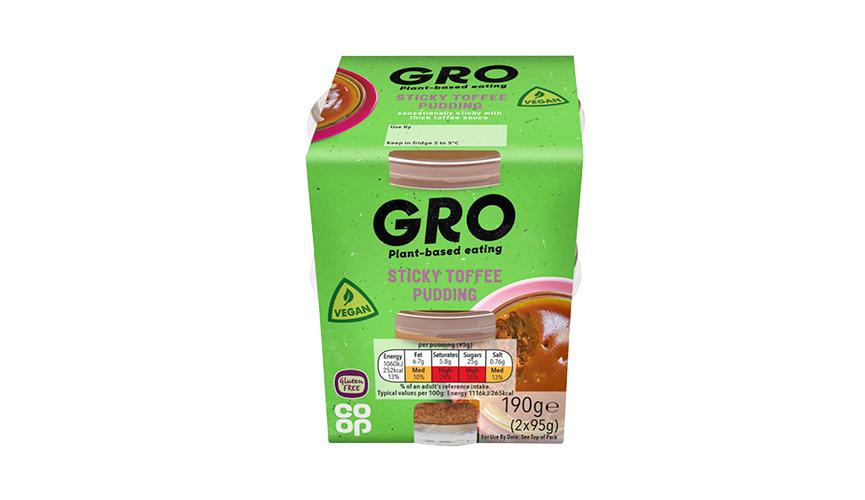 Vegan sticky toffee pudding
A two pack of vegan sensationally sticky toffee pudding with a thick toffee sauce.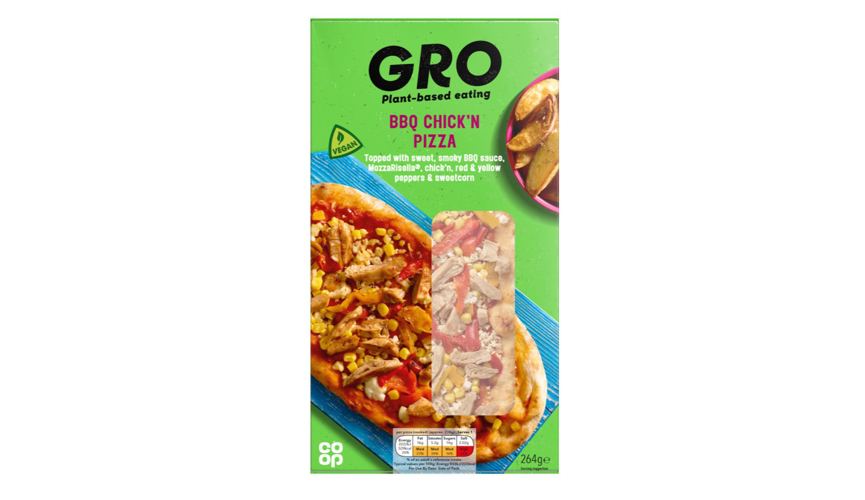 GRO BBQ Chick n' Pizza
A glorious Vegan alternative to a pizza party fave! 
Why not try one of our Vegan recipes? Or maybe you're interested in having a read of our vegan inspired blog, where we explore the plant-based diet.