Irene Carson, Senior Travel Consultant at Co-operative Travelmaker, visited New York City and Philadelphia to learn and experience what the cities have to offer.
Would you recommend visiting both New York City and Philadelphia?
Definitely! It only takes around 90 minutes on the train from New York to Philadelphia. You will not only experience New York's epicentre of arts, dining and shopping but also discover America's early history in Philadelphia.
When is the best time to visit the cities?
In New York, it completely depends on what you want to experience. The city offers the famous ice-skating in Central Park at Christmas, New Year in Times Square and the parade up Fifth Avenue on St Patrick's Day.
New York and Philadelphia share more or less the same weather seasons. The cities are very cold in the winter months, December – February, with lots of snow. Their summer, June – August, is usually hot and perfect for picnics, shopping or trips to (air-conditioned) museums.
What are the top experiences in New York City?
The Empire State Building, Statue of Liberty and Ellen's Stardust Diner with the world famous singing waiting staff are definitely top of the list.
Bus tours are also great days out and ideal for exploring the city. Movie bus tours are good but 'The Ride', an interactive tour and show where passengers can interact with passers-by as well as actors who have been dotted around the city, is especially memorable.
The Hudson River Evening cruise is also fantastic, providing great food and entertainment. The view of New York and the Statute of Liberty by night is a beautiful sight to behold.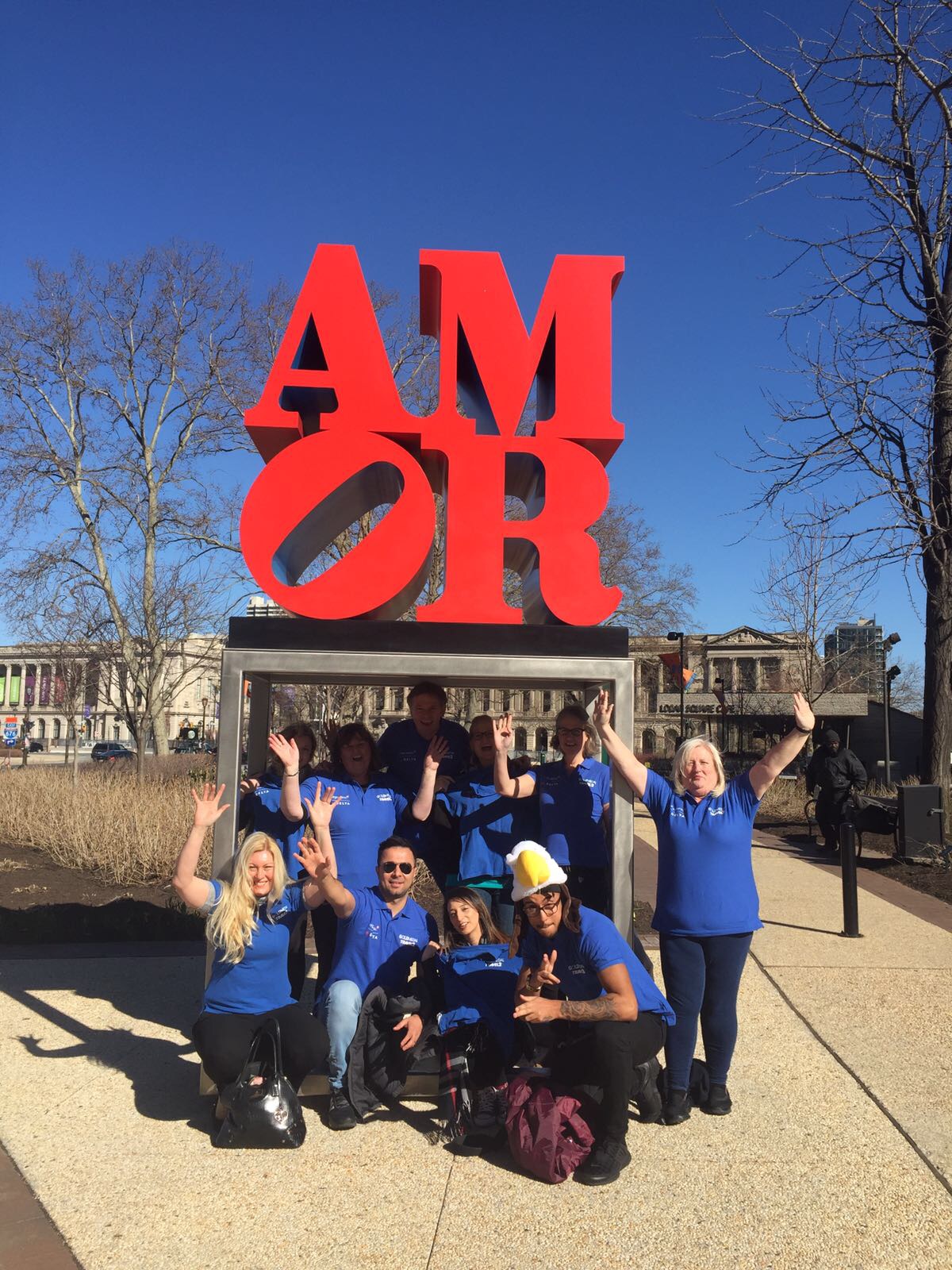 What are the top experiences in Philadelphia?
Philadelphia is one of the most historical cities in the world. The Independence Hall in the city centre is where the United States Declaration of Independence was signed. Opposite the Hall is the iconic symbol of American independence, the Liberty Bell.
The 'Rocky Steps', made famous by Sylvester Stallone in the classic American movie, is also a must see. The 72 stone steps lead up to the entrance of the Philadelphia Museum of Art, which is fascinating in itself. The museum has various exhibitions and themed rooms including, a classic Japanese teahouse. In addition to the Museum of Art, there are countless other art galleries in the city displaying the classics right through to modern art.
The One Liberty Observation Deck, also called Philly From The Top, is an 883ft high observation deck located on the 57th floor of One Liberty Place. On a clear day you can see for over 30 miles to New Jersey.
Philadelphia also boasts the oldest residential street in the United States, Elfreths Alley, which dates back to 1702. There are currently 32 houses on the street with the longest standing house being built in 1728.
To find out more, contact Irene Carson or the team at Travelmaker on 01481 201250.