February might be the month in which we go all gooey for Valentine's Day, but there's not an awful lot to love about the depths of British winter. 
Your Co-operative Travelmaker can show you what great last-minute deals there are to be had for those looking to travel this February.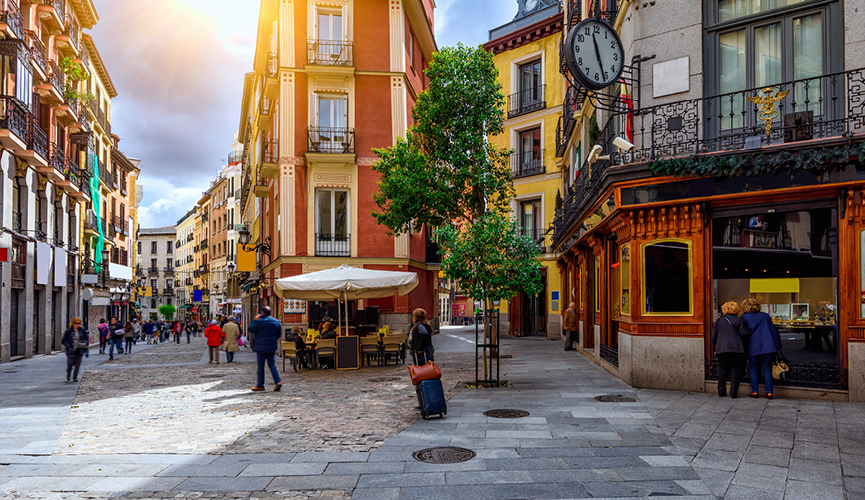 Why book with us?
As an independent travel agent, we are able to search a wide selection of holiday and cruise companies for the best deals, all of which have sales until mid-February.
It means that this month is an ideal time to bag yourself a last-minute deal or book your 2020 summer holiday.
February is a good time for a cosy break in one of the Europe's great cities. World-class restaurants, hotels and attractions will be easier to book and explore during out of peak season. 
Or if you're a sun-seeker looking further afield, there are palm-fringed beaches basking in high temperatures, exotic cities and Mardi Gras parties kicking off around the world.
For city lovers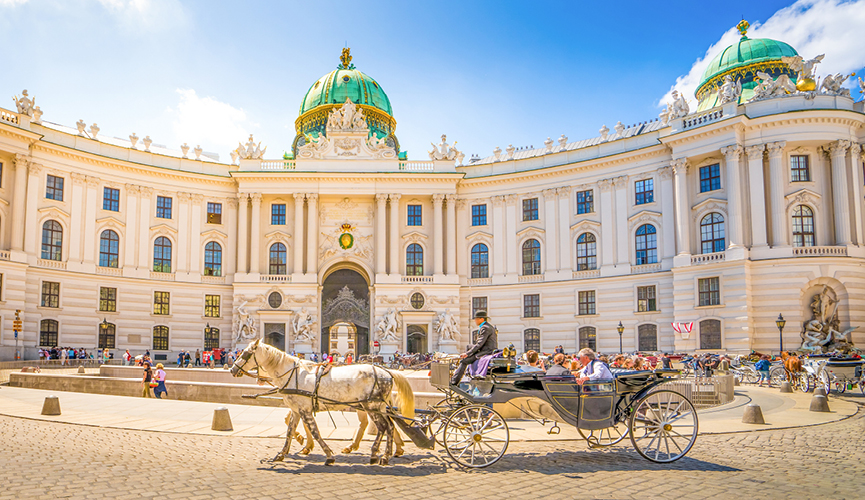 Paris is on most people's travel bucket list, and for good reason – it's one of the world's great capitals, after all. February is a good time to explore the city, with its candle-lit bistros and famous museums. Unlike in the summer where Parisians exit the city en masse, everything is open, meaning reservations are easier and rates are generally lower. 
Or how about exploring Vienna or Madrid? Both cities have been predicted to be top city breaks by industry experts, ABTA, for 2020.
This year, Vienna celebrates the 250th anniversary of the birth of Beethoven, just one of the city's many great composers. Vienna's coffee houses and rich cakes are world renowned, but a pleasant surprise are the many good value restaurants. The city is particularly lovely in the winter snow with many Christmas markets, especially outside the magnificent town hall or Rathaus.
Madrid might be a party city but it also packs a punch when it comes to culture, with more than 60 museums. 
Its four neighbouring cities are very different and all quite exceptional. Toledo, a beautiful city enriched through its rich Christian, Moorish and Jewish cultural heritage, Segovia with its fairy tale castle, the Alcazar, Ávila, rising out of the plain with its intact medieval walls and Cuenca, a totally unique place with its signature cliff-top hanging houses.
A winter wonderland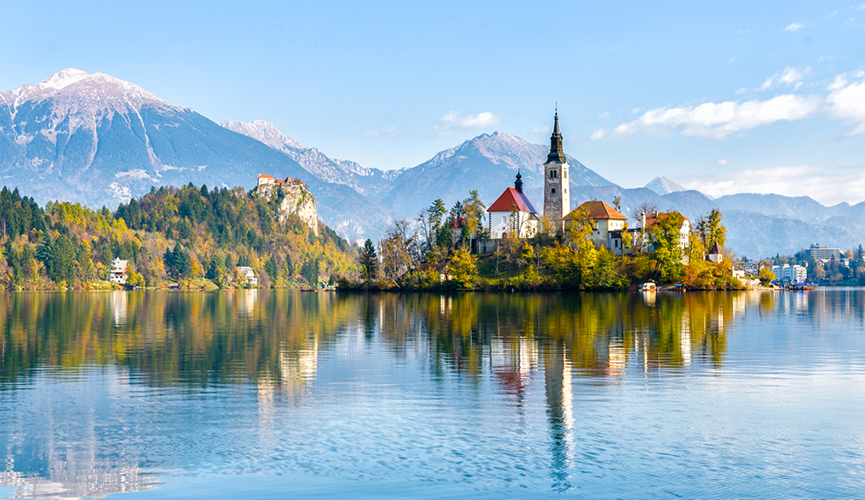 Slovenia is usually blanketed in snow come February and pleasantly lacking in crowds, so you can enjoy the country's landmarks practically to yourself.
Take in the art nouveau splendours of Ljubljana or rustic Hungarian-style farmhouses of Prekmurje. Go ice-skating in Lake Bled, and hit culinary hot spots like Hiša Franko in the Soca Valley. Of course, you can always enjoy winter sports in the Julian Alps too. 
Winter sun close to home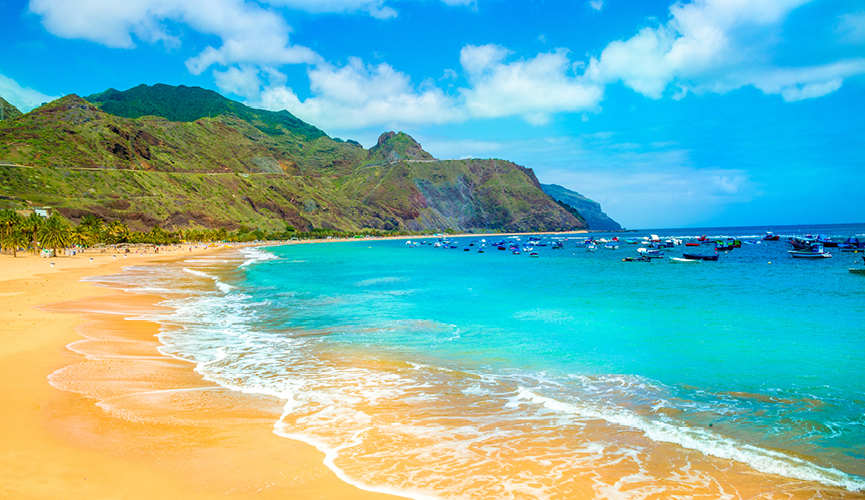 The school half-term break is the perfect time for families to enjoy some winter sun and the Canary Islands, particularly Tenerife, are very popular for a short-haul holiday.
Costa Adeje has some of the best hotels in the world and you can often find a good deal with the added bonus of free room and board upgrades this time of year.
With average February temperatures of 18°C, why not book a trip and enjoy the romantic chaos of Casablanca. Often overlooked, with Marrakech and Tangiers attracting bigger crowds, Morocco's largest city has a charm all of its own. Stroll its art deco quarter, its authentic medina markets, and soak up the sea views from a roof-top cafe. 
Long and medium-haul adventures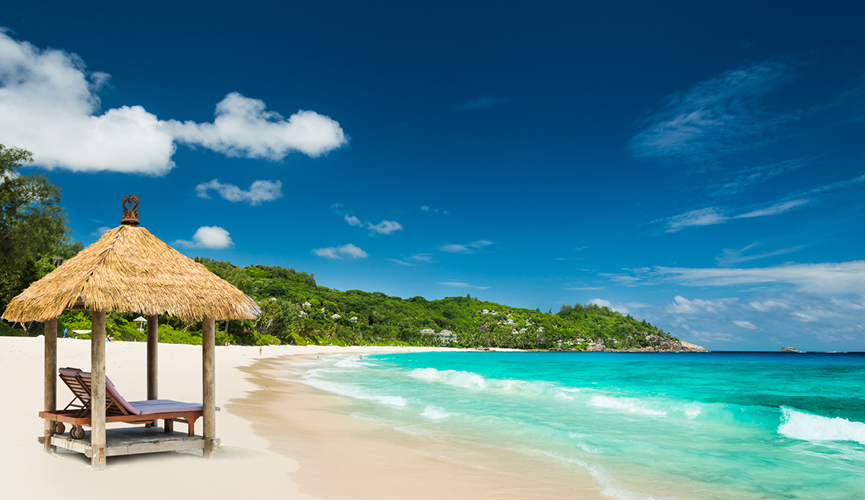 Despite only having a week off school, it doesn't stop some families from travelling further afield to holiday. The Caribbean, with Barbados and St Lucia, tend to be the most popular. Thailand is also well liked and we've seen a rise in bookings to Vietnam and Bali for early 2020.
Dubai remains a favourite with families and couples. Abu Dhabi has grown in popularity in more recent years and provides an alternative experience to Dubai whilst offering the luxury and warm climate of its neighbour, but often at a fraction of the cost.
Another great destination on the Arabian Peninsula is sultanate of Oman, where the weather is dry and warm in February. It's also the time of year the country's most important cultural festival takes place, the Muscat Festival.
It's Carnival in Rio de Janeiro, so this is the place to come if you're looking for the most raucous party on earth. The fact it's a very pleasant 31°C and boasts gorgeous beaches doesn't hurt either. 
Book a great deal today
Want more of our expert travel tips or the latest deals?
Email info.travel@channelislands.coop or call us 
Jersey: 01534 784300 
Guernsey: 01481 201250 
and let us help book your perfect February half-term escape