Locale Grouville Petition
Support your store
We have recently submitted a planning application for approval.
This is to create car parking spaces behind Locale Grouville on the former De La Mare Nurseries site and to widen the entrance on to Rue à Don.
We've listened to you, our customers and members, who say that currently the entrance/exit to the car park has proven to be very tight and frequently leads to blockages, which causes a lot of inconvenience.
The planning application will look to extend the car park and create 7 new customer parking spaces situated to the rear of the store.
Our Locale Grouville is an incredibly popular Co-op and the car park is often full to capacity. This is why we are proposing: 
- To remove one parking space, as shown in the southwest corner of the site plan 
- Widen our entrance to improve traffic flow in and out of the car park, allowing for safer and clearer access
- Create additional parking spaces in the northeast of the site to facilitate more customers
Please sign our petition to support the planning application to widen the Locale Grouville car park entrance, create new parking spaces and improve your shopping experience.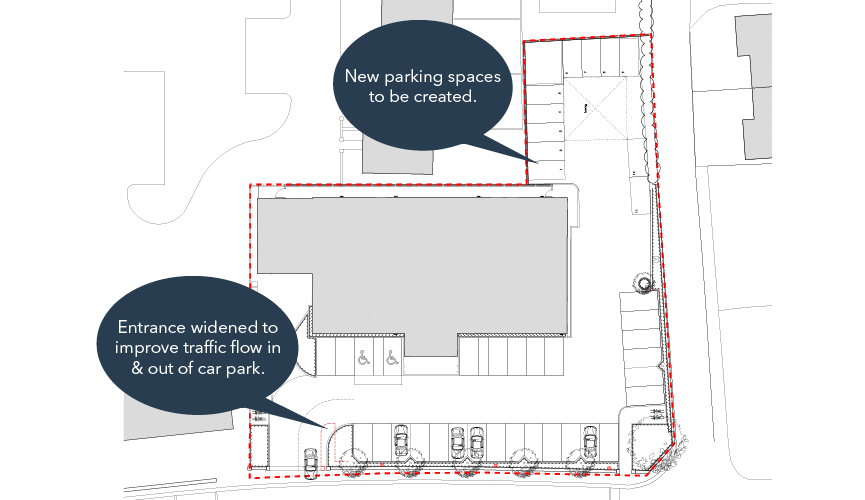 We won't publish your personal details anywhere or use them for anything other than this petition. We will process your information in accordance with our Privacy Policy