Want to scare up some fun this Halloween?
A Halloween party wouldn't be complete without the ghoulish games to entertain.
We've put together a list of our favourites, including traditional Halloween games and much more. Petrifyingly perfect for the entire family to enjoy.
Let's get the party startled.
Apple bobbing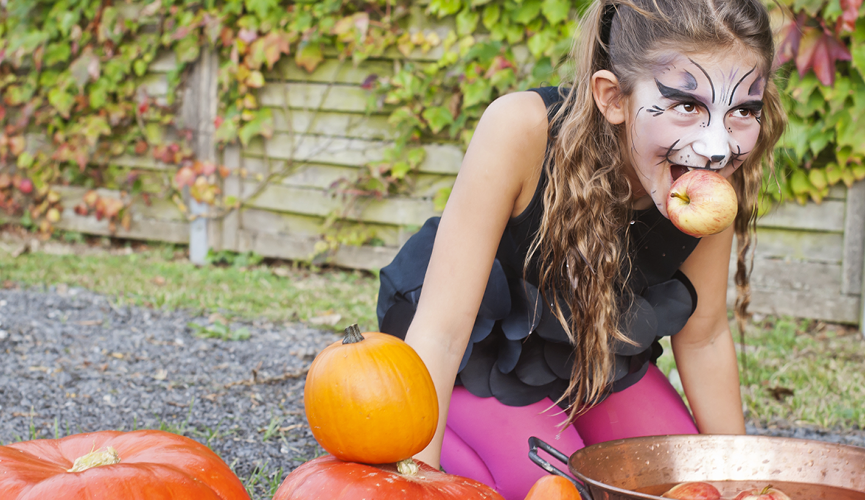 Apple bobbing has been a traditional Halloween game for hundreds of years.
This fun game is played by filling a bucket with water and placing the apples into it. Apples are less dense than water, so will float to the surface.
Each player must try to grab an apple using only their teeth. Ready, steady, bob!
Witches hat ring toss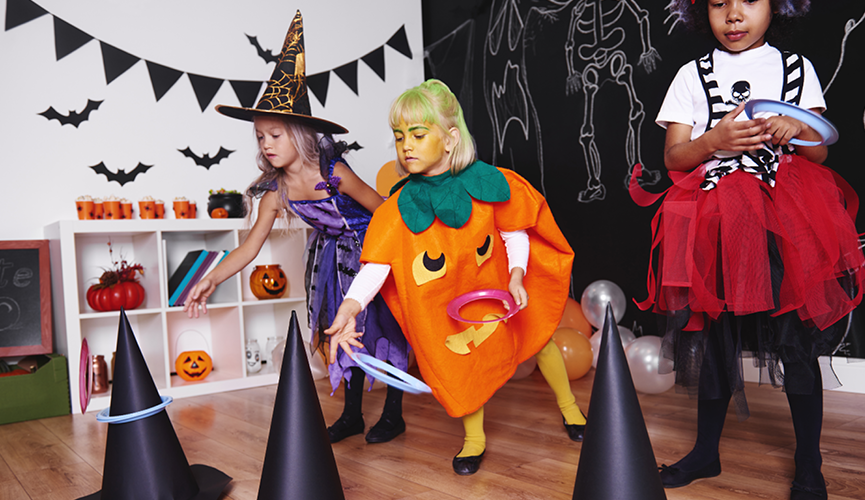 This classic Halloween witch hat ring toss game is so easy to follow. And, you can create the DIY game yourself.
Using thick black paper or thin card, fold into a cone shape. Stick the sides together with Sellotape or glue.
Make a circle shape base using black card for the bottom. Stick the cone shape into the centre of the circle to create the witches' hat.
To create the rings, you can either cut out the centre of a paper plate or assemble glowsticks together.
If you don't fancy a little DIY, we have plenty of witches hats available at your local Co-op.
Halloween boo-bowling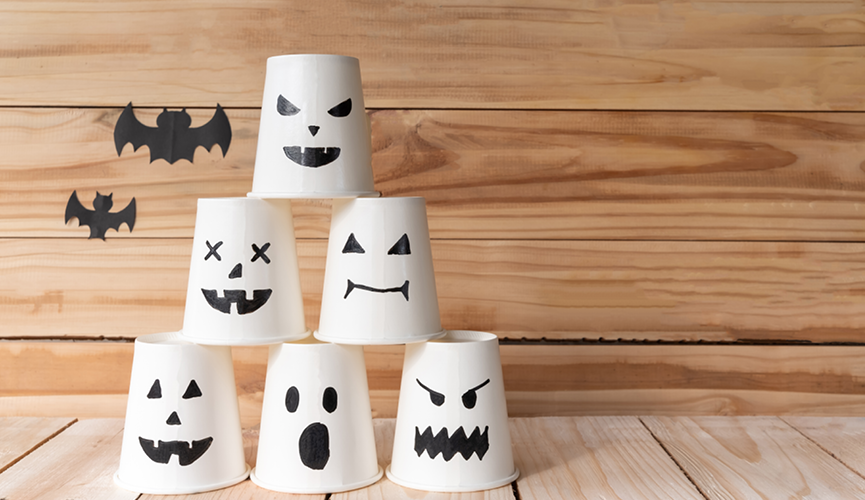 Halloween boo-bowling will have all the little monsters growling for fun.
Using paper cups, draw on some freaky faces and place them in a pyramid shape.
Take a bean bag or small ball and let the ghoulish games begin.
Spider web – pop a balloon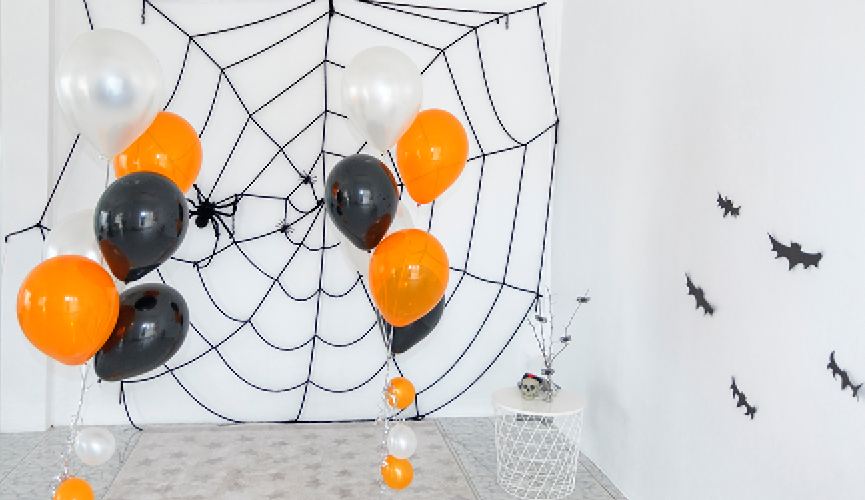 Creating a spider web effect on your wall is a terrorific way to decorate your house of horrors.
Tie on some booloons filled with pieces of paper with prizes and the spider web of wicked winnings await.
This game is great for little monsters, all they need to do is pop a balloon to see what prize awaits them.
Pick up some of our Halloween themed balloons ready for your spooky soiree.
Halloween picture bingo
Halloween picture bingo is great fun for all the family. You can find many free Halloween themed bingo templates online. All you'll need to do is find one that you like and print.
Bean bag pumpkin toss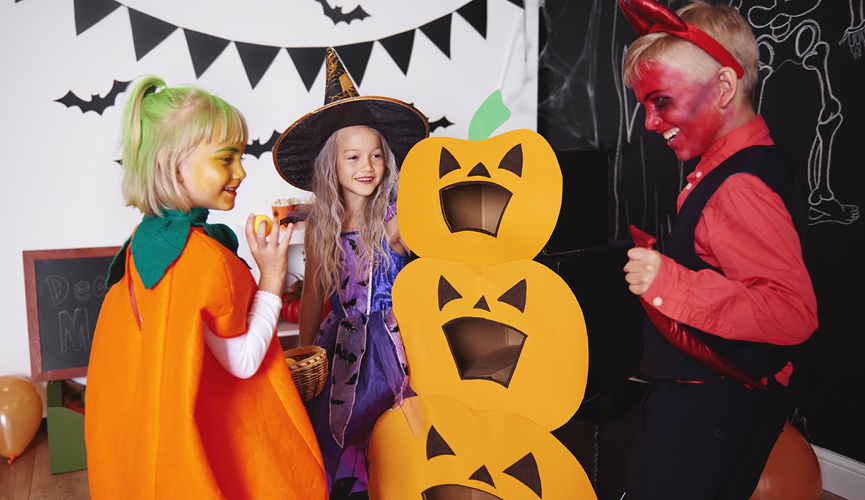 This game is great for three reasons.
It's a great opportunity to do some creative arts and crafts with the kids. They will also love to see this creation in action.
It looks great as a decoration in your home.
It's a great game to keep little monsters entertained.
To create the pumpkin toss game, you will need beanbags, three different shaped boxes, coloured card, pens, glue and scissors.
Start by gluing each box together in a stacking position, making sure the open side of the box is facing towards you.
Next, start to create your pumpkin faces using the coloured card and pens.
Take your scissors and cut around your pumpkins. You will also need to cut out a large hole for the mouth, enough space for the beanbags to be tossed into.
Glue your pumpkin faces to each box and you're ready to play!
Play the mummy game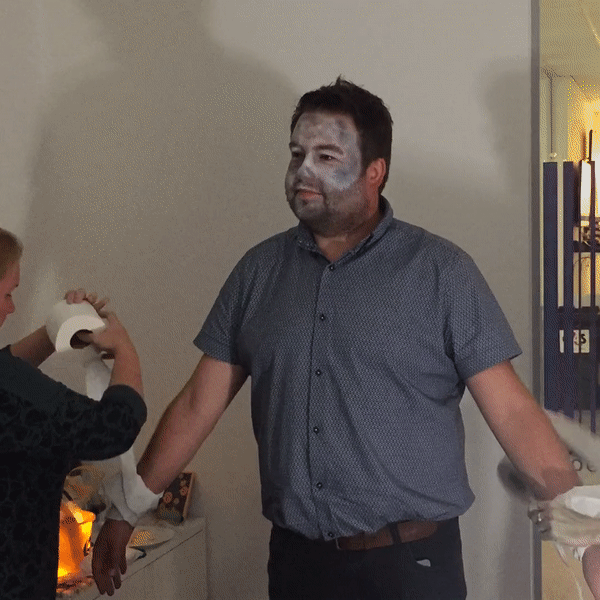 This is a great game for groups of kids, young and old. All you need is some Co-op toilet rolls. The aim of the game is to make the best mummy the quickest.
Split into teams and choose one team member to be the mummy. Set a timer for two minutes and get wrapping.
You can judge the winners by whichever categories you like – best covering, most creative wrapping technique – you choose.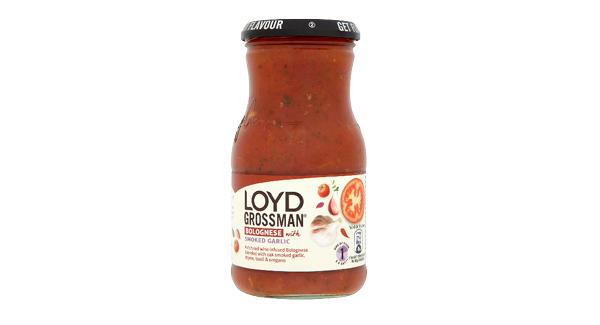 ONLY £1.00 | Loyd Grossman Pasta Sauce 350g
Varieties As Stocked
Until 10 November 2020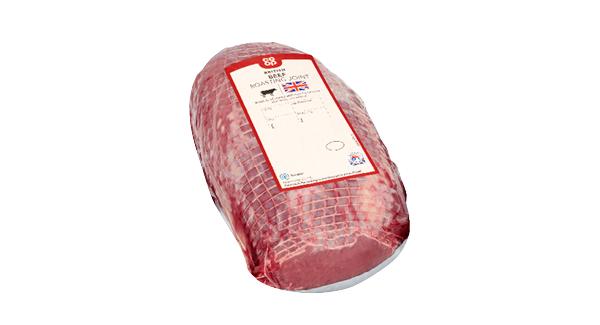 SAVE £2.10 | Co-op Unfatted Roasting Joint Per Kilo
Until 27 October 2020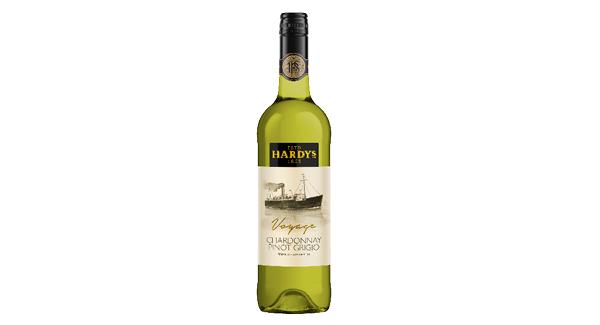 SAVE £3.00 | Brancott Estate Sauvignon Blanc 75cl
Until 03 November 2020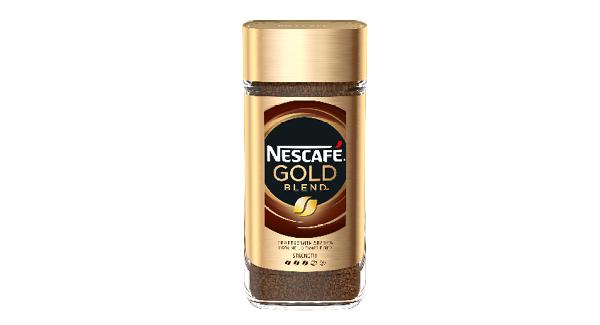 HALF PRICE | Nescafé Gold Blend 200g
Varieties As Stocked
Until 10 November 2020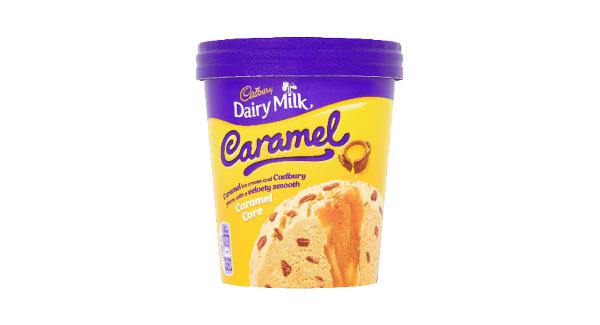 HALF PRICE | Cadbury Ice Cream Tub 480ml
Varieties As Stocked
Until 27 October 2020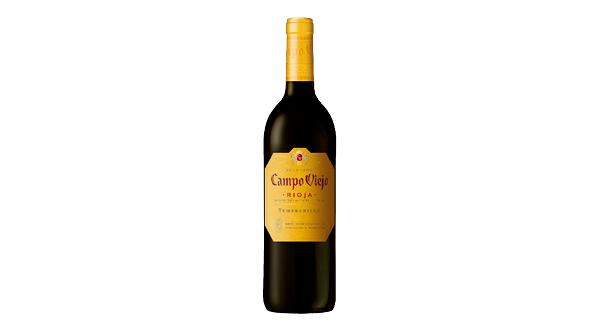 SAVE £2.00 | Campo Viejo Tempranillo Rioja 75cl
Until 03 November 2020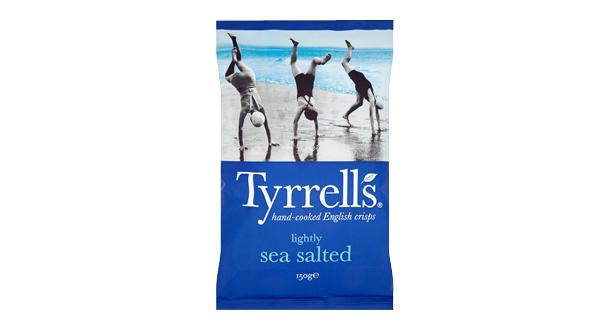 HALF PRICE | Tyrrell's Crisps 150g
Varieties As Stocked
Until 10 November 2020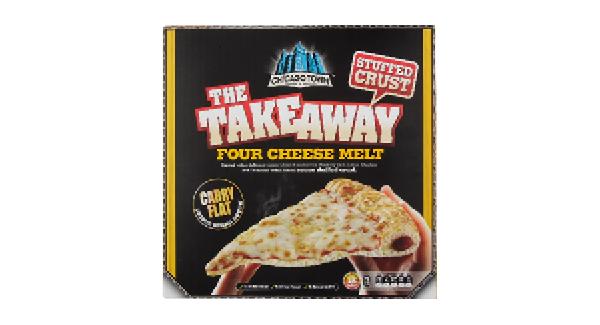 SAVE £1.50 | Chicago Town Pizza 630g/645g
Varieties As Stocked
Until 27 October 2020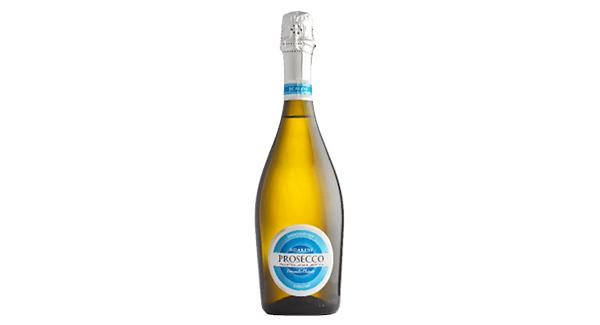 SAVE £2.50 | Scalini Prosecco 75cl
Until 03 November 2020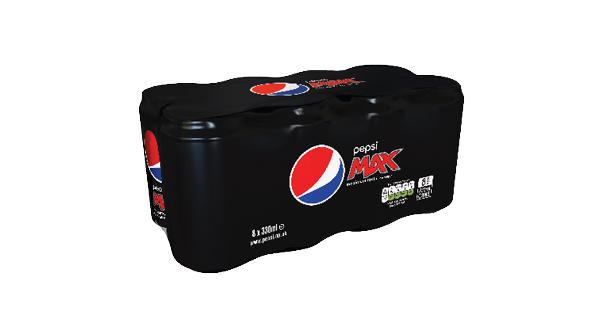 HALF PRICE | Pepsi 8x300ml
Varieties As Stocked
Until 10 November 2020
HALF PRICE | Seriously Strong Cheddar 300g/350g
Varieties As Stocked
Until 27 October 2020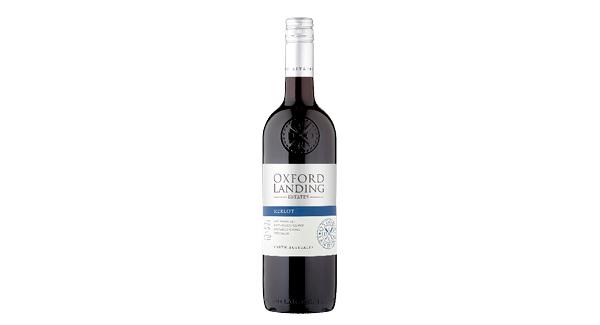 SAVE £2.00 | Oxford Landing 75cl
Varieties As Stocked
Until 03 November 2020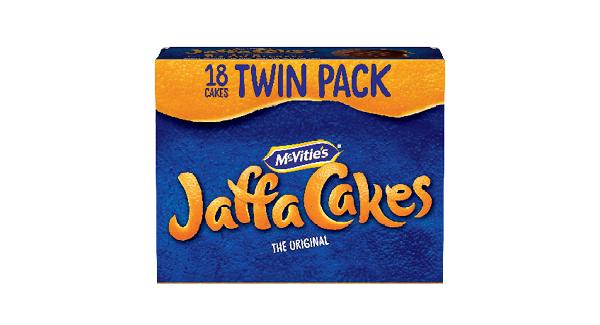 HALF PRICE | McVities Jaffa Cakes Twin Pack 2x9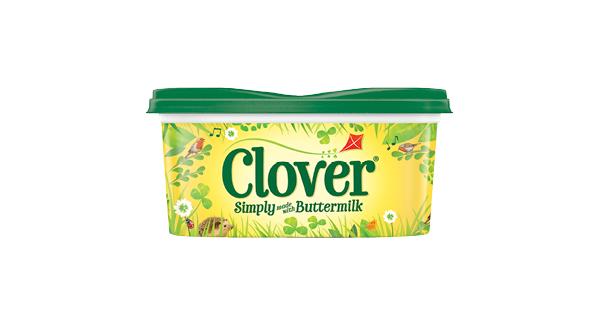 HALF PRICE | Clover Spread 500g
Varieties As Stocked
Until 27 October 2020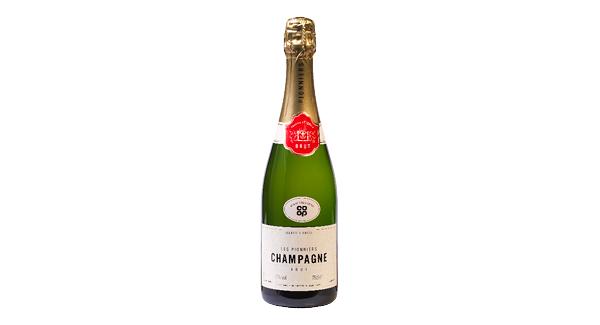 SAVE £2.00 | Co-op Les Pionniers Non Vintage Champagne 75cl
Until 03 November 2020
View all offers >