Enter our competition to WIN the Nutrifresh set (including blender). This is a fantastic prize worth over £100*!
Nutrifresh is all about keeping your food fresher for longer, so all you have to do is tell us what your favourite type of leftovers are.
**The competition is now closed**
Terms and conditions apply – please scroll down for full terms and conditions.
*Based on UK RRPs
Terms and Conditions
1.  About these terms and conditions
This page (together with the documents referred to on it) tells you the contractual terms on which you may enter the competition (the "Terms"). These Terms may change from time to time and without prior notice. Such changes will supersede and cancel our previous agreements in relation to the competition.
When we say "we", "us", "our" or "the Society", we mean the Channel Islands Co-operative Society Limited. When we say "you" and "your", we mean the entrant to the competition, or if the entrant is under the age of 16 years, their parent or guardian.
Please read these Terms and the associated Privacy Policy  carefully before you apply to enter the competition as these will explain how we will use and store the information you provide to us. Entry to the competition shall constitute your acceptance of these Terms and your agreement to be bound by them. We recommend that, if you intend to enter the competition, you print a copy of these Terms for your future reference.
Any competitions run by us will be governed by its own separate Terms and Conditions.
The competition and these Terms are governed by the law of Jersey and Guernsey.
 2. About Us
We registered under the Industrial & Provident Societies Act 1965 – 1978 (Industrial & Provident Societies (Channel Islands) Order 1965 – 1978) and have our registered office at Co-operative House, 57 Don Street, St Helier, Jersey JE2 4TR. The Society is registered with the Mutuals Section of the Financial Conduct Authority in the United Kingdom (Number 14672R). The Financial Conduct Authority acts as Registrar for Industrial & Provident Societies (Co-operatives).
To contact us, please visit the contact us page on our website or call us on 01534 879822 or 01481 231155.
 3. How to participate;
To take part, entrants must fill in the online competition entry form at channelislands.coop/NutrifreshCompetition between Tuesday 12th March 2019 at 08:00 and Sunday 17th March 2019 at 23:59.
This competition is free to enter, no purchase is necessary.
Entries received prior to the closing date will be valid. There will be two winners for Jersey and two winners for Guernsey, selected from completed entries.
 4. Restrictions;
Internet access required.
This competition is open only to Channel Islands residents aged 18 or over at the date of entry.
Failure to meet the eligibility requirements may result in forfeit of the prize.
Employees of The Channel Islands Co-operative, their close relatives, anyone connected with the Society or judging of this competition are not eligible to enter.
The Society is not liable for entries which are not received or which are incomplete, illegible, indecipherable, corrupt or delayed for any reason.
Entries which we believe have been automatically generated by computer, completed by third parties or in bulk may not be accepted.
Proof of submitting an entry is not proof of receipt by us.
 5. The Prize;
There will be two winners for Jersey and two winners for Guernsey selected from all completed entries.
The winners will receive a complete Nutirfresh set (to include Blender, Vacuum pump, Vacuum storage in three sizes (0.75l, 1.7l, 3.5l), 6 in 1 multifunction cup, and a set of 2 square dishes with lids). This is courtesy of The Channel Islands Co-operative Society Limited / TCC Global.
The prize is as stated, is non-transferable and no cash or other alternatives will be offered.
The closing time for entries will be 23:59 on Sunday 17th March 2019. After this time, no further entries for the competition will be accepted.
The winner will receive their prize within 28 days of notification. The result of the competition is final and no correspondence regarding the competition and its results will be entered into, except with the winners.
The Society is not responsible if a winner does not receive notification or delivery of their prize as a result of having provided incorrect/incomplete details when requested following notification.
 6. Competition rules and procedures
Your entry to the competition will require you to provide us with the following information:
Your name
Address
Phone number
Share number

Where appropriate, competition entries which express an opinion must be written in good faith and must be honestly believed, appropriate, civil, tasteful and in accordance with generally accepted standards of etiquette.
Where appropriate, competition entries which are a creative work of any kind must be written or created in good faith and must be your own work, appropriate, civil, tasteful and accord with generally accepted standards of etiquette.
You retain any copyright in your entry. In consideration of us running the competition you grant us a worldwide, irrevocable, royalty free, perpetual licence to feature your entry for the purposes of marketing on the our website and on social media channels. Such use is subject to these Terms and the Privacy Policy set out at the end of these Terms.
Entries must in particular not:

be illegal or unlawful under any applicable local, national or international law or regulation;
infringe any third party's legal rights (including any copyright, moral right, database right, trademark right, design right, right in passing off, or other intellectual property right);
be libellous, maliciously false, harassing or threatening;
infringe any right of confidence, right of privacy, or right under data protection legislation;
be fraudulent, have a fraudulent purpose or effect, be in contempt of any court, or in breach of any court order;
be obscene, offensive, sexually explicit, promote violence or promote discrimination based on race, sex, religion, nationality, disability, sexual orientation or age;
be untrue, false, inaccurate or misleading; or
constitute spam.

By entering the competition you warrant that your entry is your own work and that you own the copyright to it. You retain such copyright in your entry.
We are not required to return entries to entrants in any form.
We reserve the right to cancel, terminate, modify or suspend the competition in whole or in part any time. We will not have any liability, whether to you or to any third party as a result of such changes but we will notify all entrants of any change to the competition as soon as possible.
We cannot accept liability for any system failures, network errors, website unavailability, hacks on the system, personal computer issues or any other issue out of our reasonable control.
 7. Winner selection process;
After the closing date of the competition, entries will be selected at random.
We will use the information you provided to us to notify you if you win the competition and to deliver your prize where applicable.
The winner will be notified via telephone call or email by 5pm on Monday 18th March 2019. The winners will be required to collect their prize from Grand Marché St Helier in Jersey or Grand Marché St Martin in Guernsey.
In the event that contact cannot be made with the winners by 20th March 2019, then a new winner will be selected from other remaining entries and the original winner will forfeit the prize.
The winners' details (names and parishes only) will be available for six weeks after the closing date by sending a SAE to Marketing & Digital Team, The Channel Islands Co-operative Society, Co-operative House, 57 Don Street, St Helier, Jersey, JE2 4TR 
Our decision is final in every situation (including any not covered by these Terms) and no correspondence regarding the competition and its results will be entered into.
 8. Data Protection;
Winners' details and the results of this competition will be made available to the public on request to ensure fairness. All entrants personal data will be otherwise processed in accordance with our Privacy Policy 
Any personal information we collect from entrants will be processed in accordance with our Privacy Policy which you can view here  Please read this Policy carefully to understand how we will use and store your information. By entering the competition you are accepting and consenting to your information being handled as per our Privacy Policy.
Winners may be asked to take part in publicity in relation to their win, but participation in such publicity is not compulsory. This publicity would be conducted through our website and social media channels such as Facebook, Twitter and Instagram. The following personal information will be used, the first name of the winners and island of residence.
Any use of our social media channels in relation to the competition will be subject to our Terms and Privacy Policy shown on our website.
Information provided while using any social media channel(s) associated with the competition may also be separately gathered by those sites and used in accordance with their Terms of Service and Privacy Policies.
We may use your data to provide you with information, products or services that you request from us or which we feel may interest you, but only where you have consented to be contacted for such purposes.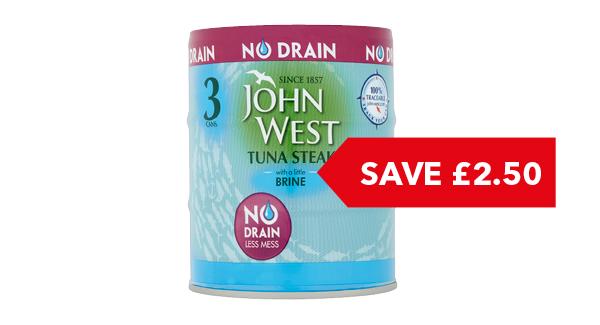 SAVE £2.50 | John West Tuna 3x110g/120g
Varieties As Stocked
Until 09 April 2019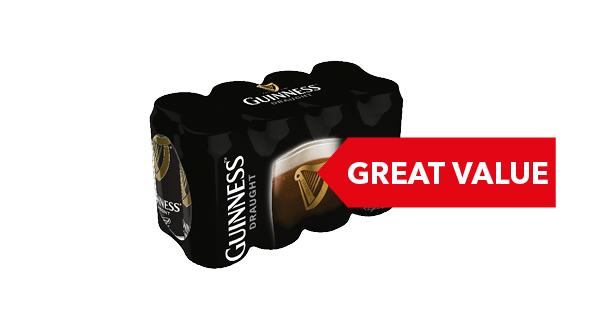 GREAT VALUE | Guinness 8x440ml
Until 02 April 2019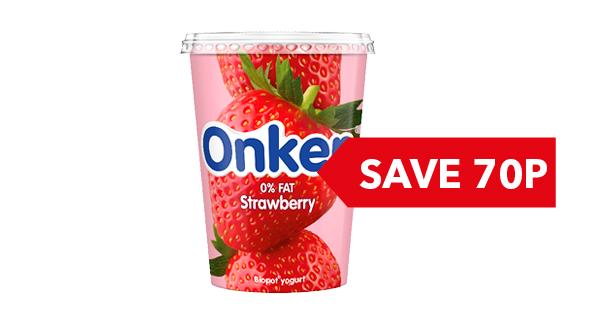 SAVE 70p | Onken Yogurt 450g
Varieties as stocked
Until 26 March 2019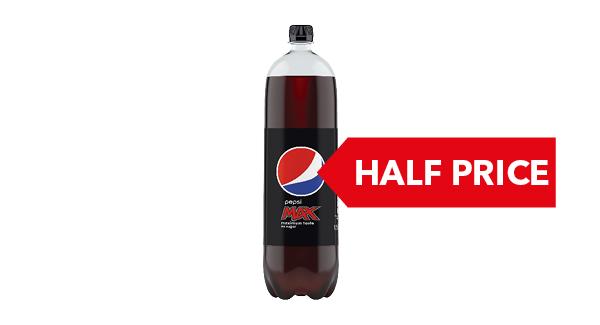 HALF PRICE | Pepsi 1.5 Litre
Varieties As Stocked
Until 09 April 2019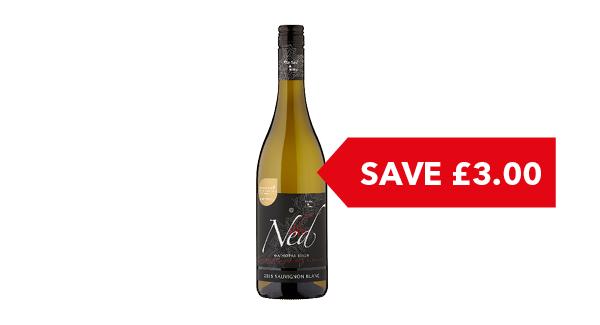 SAVE £3 | The Ned Sauvignon Blanc 75cl
Until 02 April 2019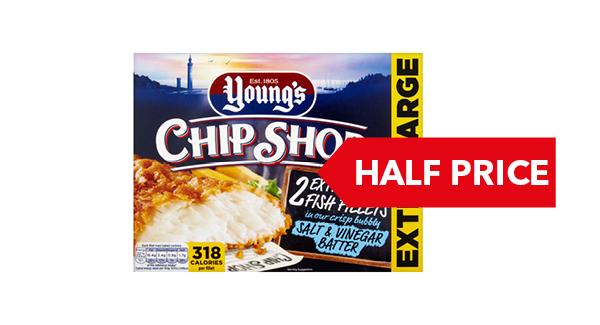 HALF PRICE | Young's Chip Shop Fish Fillets In Batter
2 x Extra Large, 320g
Until 26 March 2019
HALF PRICE | Tyyrells Crisps 150g
Varieties As Stocked
Until 09 April 2019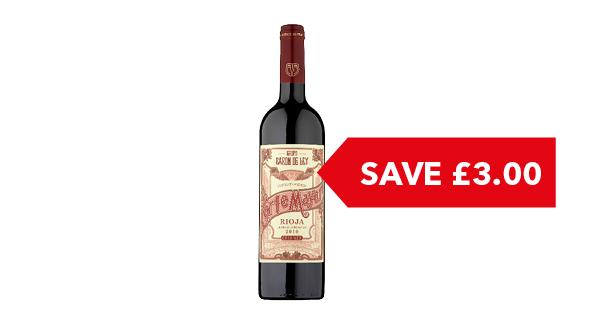 SAVE £3 | Corte Mayor Rioja Crianza 75cl
Until 02 April 2019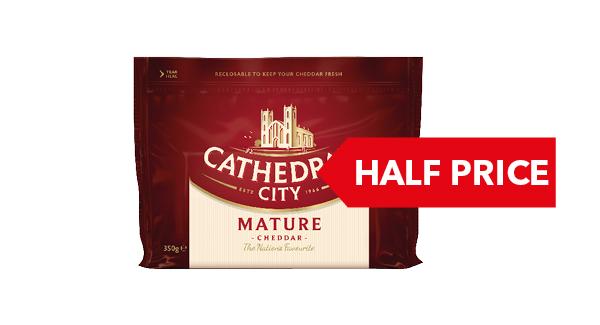 HALF PRICE | Cathedral City 300g / 350g
Varieties as stocked
Until 26 March 2019
BETTER THAN HALF PRICE | Dolmio Sauces 470g/500g
Varieties As Stocked
Until 09 April 2019
GREAT VALUE | Budweiser 12x300ml
Until 02 April 2019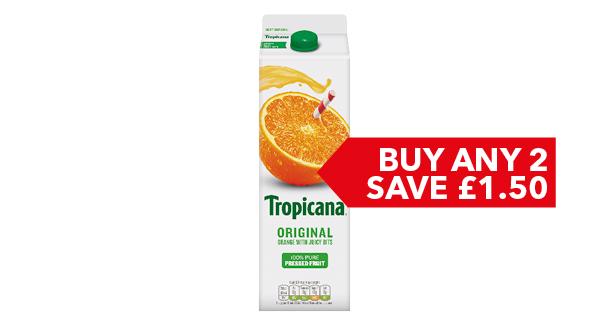 BUY ANY 2 SAVE £1.50 | Tropicana 850ml / 950ml
Varieties as Stocked
Until 26 March 2019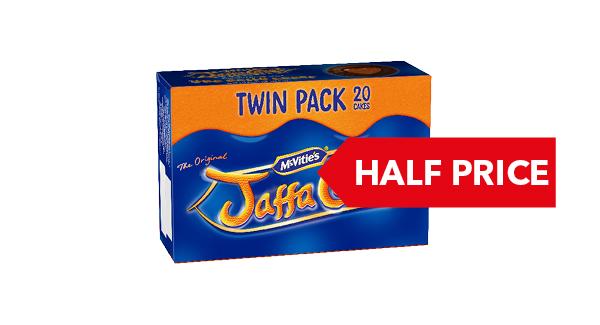 HALF PRICE | McVities Jaffa Cakes 2x10
Until 09 April 2019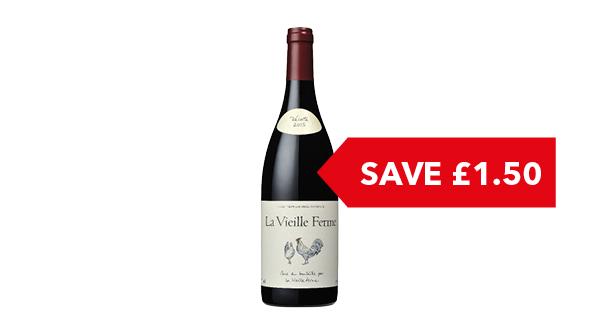 SAVE £1.50 | La Vieille Ferme 75cl
Varieties As Stocked
Until 02 April 2019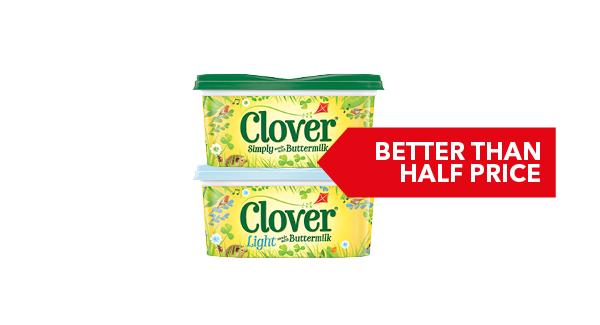 BETTER THAN HALF PRICE | Clover Dairy Spread 500g
Varieties as Stocked
Until 26 March 2019
View all offers >