Christmas Top 10 Toys
Find the gifts that are likely to be in every childs letter to Santa this year.
Now available from YOUR local Grand Marché St Helier & St Peter store.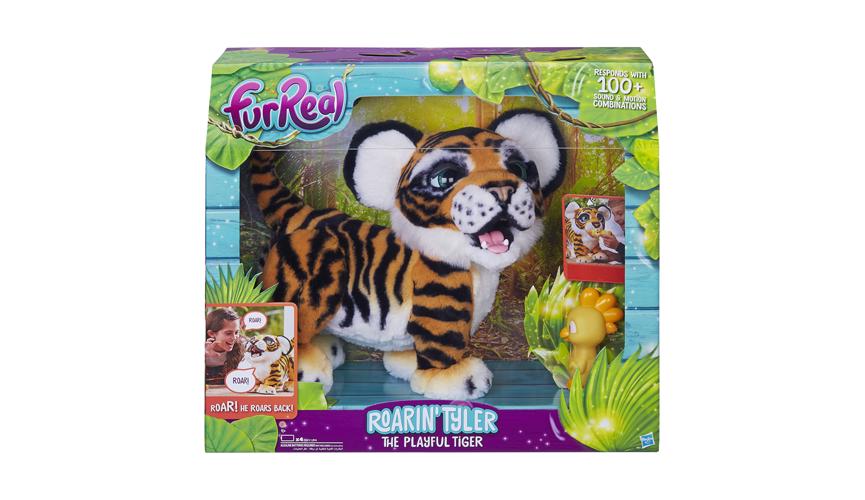 Furreal tyler the playful tiger - £99.99
The Roarin' Tyler, the Playful Tiger pet is ready to play. And his favorite way to play is to ROAR! Make noise and he roars back. Talk to him and he responds!
This tiger cub responds to sounds and touch with 100+ sound-and-motion combinations! Pet his head and his eyes might close. Pet him on his muzzle and he moves!
The Roarin' Tyler, the Playful Tiger pet even has a little chicken toy that he reacts to when it squeaks. And with poseable back legs, he can be hugged and cuddled. He's an exotic, fun-lovin' pet!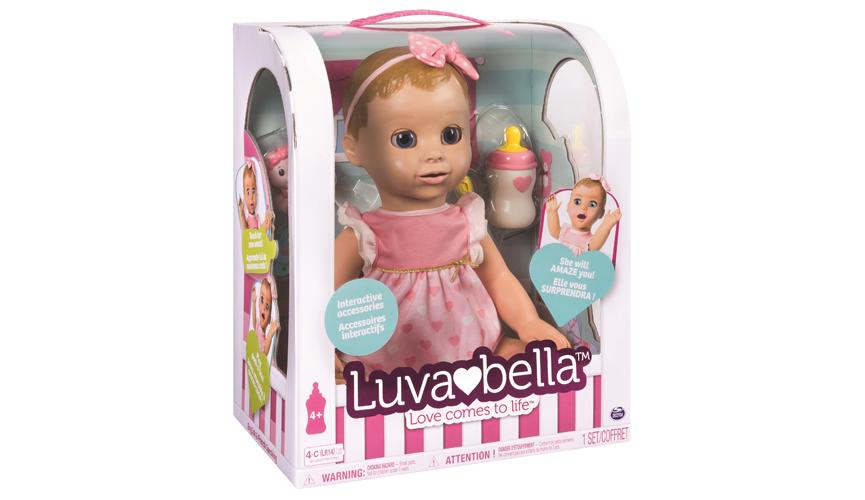 Luvabella - Blonde Hair - £89.99
Discover so many real baby surprises with Luvabella! From the moment she opens her eyes and giggles, Luvabella will amaze you with her true-to-life facial expressions and personality! She moves, talks and plays just like a real baby.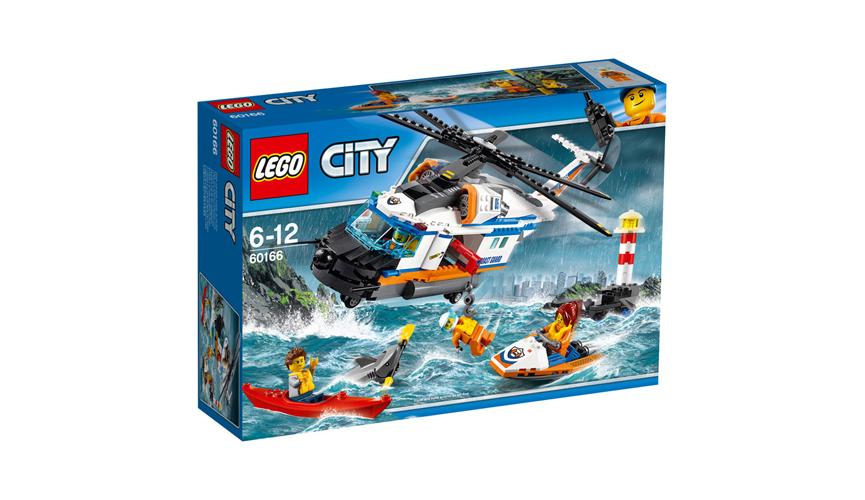 LEGO city coastguard heavy duty rescue helicopter - £34.99
Be a part of the fearless LEGO® City coast guard crew on the Heavy-duty Rescue Helicopter, featuring sliding doors on the sides, opening ramp in the back with space for the included water scooter, 2-minifigure cockpit and a rotating crane arm with lowering winch. This fun set also includes a lighthouse, shipwreck and a kayak with paddle, plus 4 minifigures and a shark figure.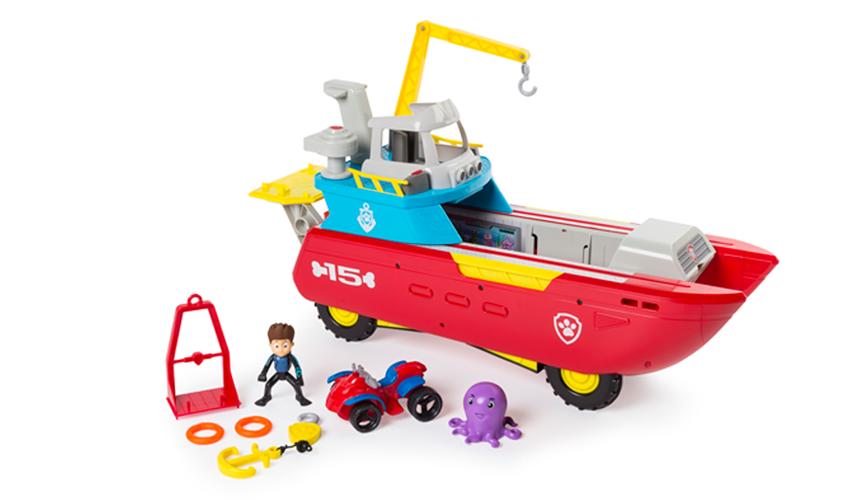 Paw patrol sea patroller - £59.99
Trouble is on the horizon at adventure beach. Help Ryder save the Baby Octopus by jumping aboard the PAW Patrol Sea Patroller. Equipped with flashing lights, sounds and a detachable anchor, this rescue vehicle comes with everything you need to sail the high seas. As captain, you'll have command of the life ring launcher, as well as the handy crane and cage – perfect for getting Ryder into hard-to-reach places.
LEGO friends sunshine catamaran - £54.99
Enjoy a supercool cruise on board the luxury catamaran! Relax on the deck in the sunshine and then cool off in the pool. Get the best view from the bridge and spot Liam on the personal water scooter towing Stephanie on the banana boat—two friendly dolphins have come to play with them! Head below deck to chill out in the lounge and gaze through the catamaran's clear bottom. Then head to bed ready for another exciting day at sea!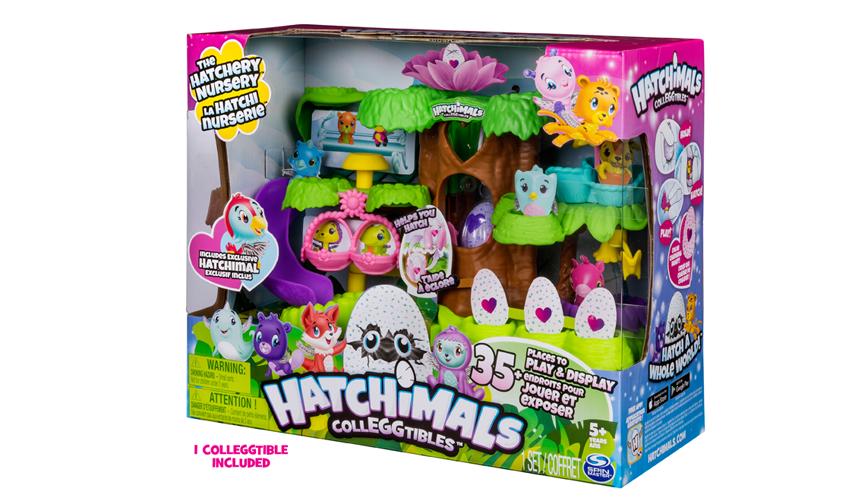 Hatchimals CollEGGtibles Nursery Playset - £24.99
Hatchimal CollEGGtibles have a magical new place to play! Enter the Hatchery Nursery – an enchanted forest where you can hatch and care for your CollEGGtibles! In the middle of this whimsical playset, you'll find the Hatching Tree! Use it to help hatch the exclusive CollEGGtible included in this playset.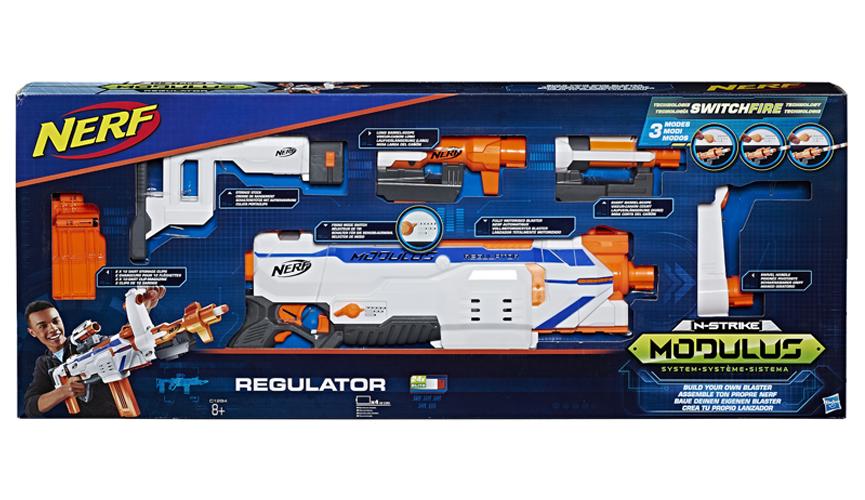 NERF Modulas regulator - £59.99
Power up the motor by holding down the acceleration button, and then let the darts fly! The indicator light blinks to let battlers know the clip is empty. Customise the blaster with the swivel handle to stabilise shots and the 2 barrel-scopes that can be used as barrel extensions or targeting scopes.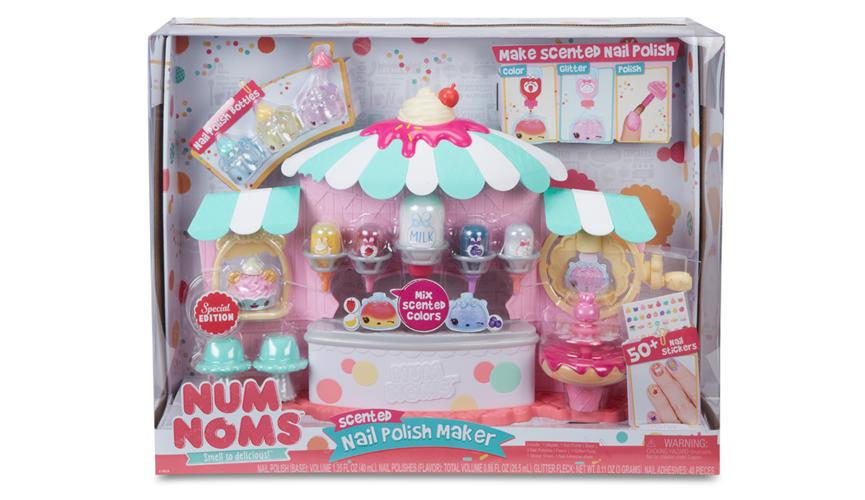 Num Noms Nail polish maker - £39.99
Give your nails a scent-sational makeover with the Num Noms Nail Polish Maker Mix your own scented nail polish with strawberry, blueberry, banana nail polish and glitter! Create your own scented colours, like Straw-Nana Pink! Perfect for sharing with friends!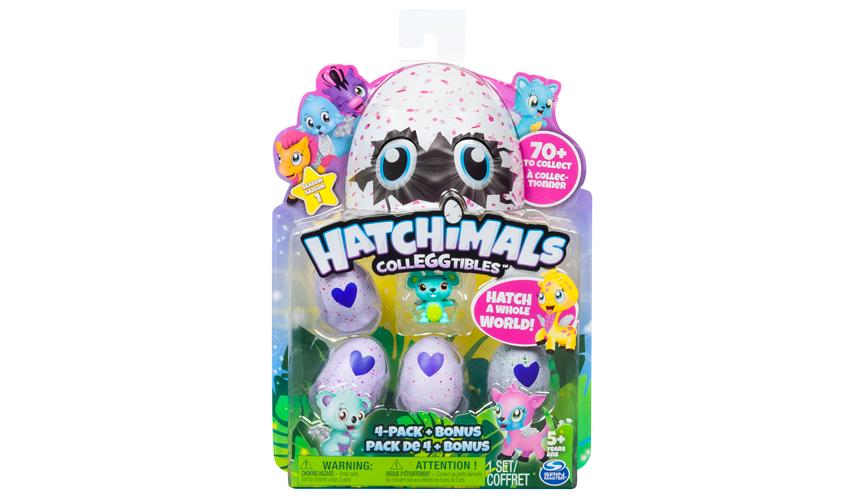 Hatchimals colleggtibles – From £4.49
Introducing Hatchimals Colleggtibles — adorable collectible Hatchimals that come inside small, speckled eggs. Each Hatchimals Colleggtible needs your help to hatch! Based on the coloured speckled egg you can tell which family your Hatchimal belongs to before they hatch. Use the collector's checklist and map to keep track of your collection and discover more about Hatchtopia. The 4-Pack + Bonus is the only pack that includes one Hatchimals out of egg character! Hatchimals Colleggtibles — Hatch a Whole World! Styles Vary.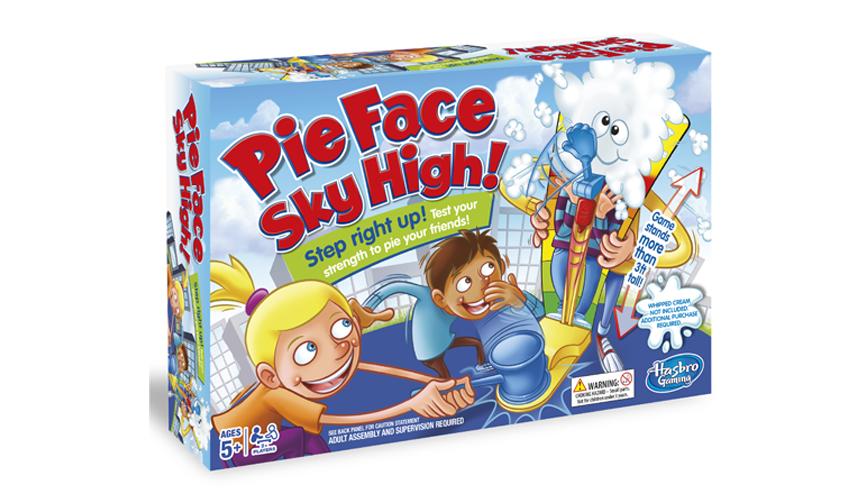 Pie Face Sky High Game - £21.99
One player stands, looks through the mask, and faces the throwing arm. The other player hits the base plate with the plastic hammer hard enough to "pie" their opponent! The game has an easy-to-adjust difficulty setting, making it fun for young players and adults.
Game stands over 3 feet tall.