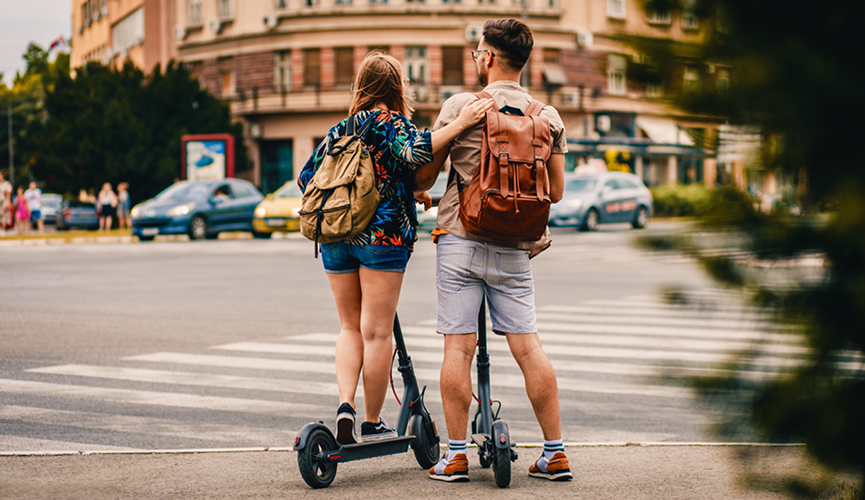 There is no doubt that we all love to travel. Whether that be jetting off for a relaxing holiday in the sun, a lively city break or gliding down the slopes of the French Alps. But in the midst of all the holiday excitement, we tend to forget that travelling does damage our planet. 
Fortunately, there are many ways in which we can become more eco-conscious when gearing up to head out on our next big trip.
Read our top tips below for minimizing the environmental impact of our travel. 
1. Pack light
Packing light can reduce the amount of greenhouse gases that are emitted into the atmosphere because the less weight planes, trains, buses, cars and bikes have to carry, the less fuel they use.
2. Bring a reusable water bottle
Using your reusable water bottle will help cut down on wasteful packaging and will save you a lot of money.
3. Recycle before you go
Most of us tend to buy new toiletries and travel essentials before we go. Remove the packaging and recycle before you head off on holiday.
4. Turn off plugs
Turning off your electronics and unplugging them, not only saves money on your electricity bill but also cuts down on energy usage.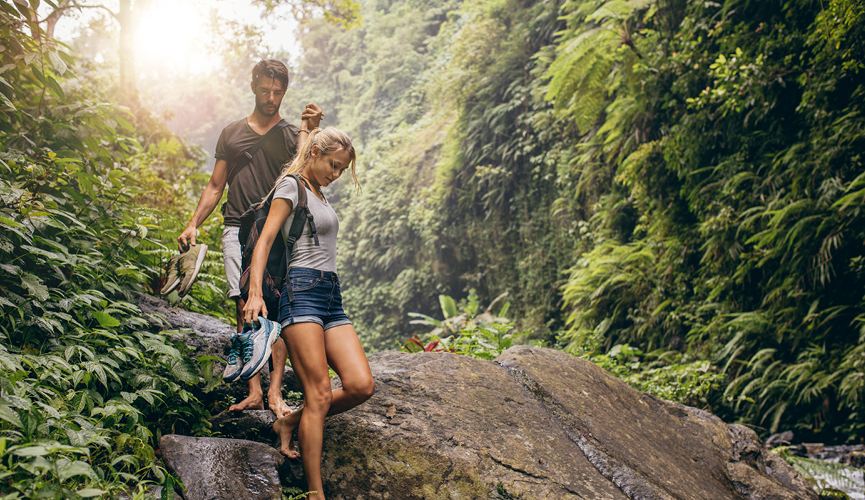 5. Staying in a hotel? Don't get your bed sheets and towels changed every day
At home you wouldn't change your bed sheets every day, so why the change when you're on holiday? You can save water, energy and labour if you don't change them daily.
6. Take public transport, bike or walk
Public transport, riding a bike or walking is a great way to experience a destination like a local. This also allows you to exercise, explore your destination and save you money.
7. Choose adventure - visit national parks or go on a hike
National parks are a wonderful way of giving back to the environment. Not only will your money support the maintenance of the parks, but you will be able to explore some of the most beautiful, natural spots. Hiking is also one of the most raw ways to truly appreciate nature. But, stay on the trail as you risk harming wildlife, plants and yourself if you are to wander away.
8. Eat locally grown food and support local businesses
Supporting local businesses and eating their local food is one of the best ways to understand the country's culture and take advantage of the different food you can eat from around the world. A little goes a long way to small local businesses rather than huge chain restaurants and factory farms.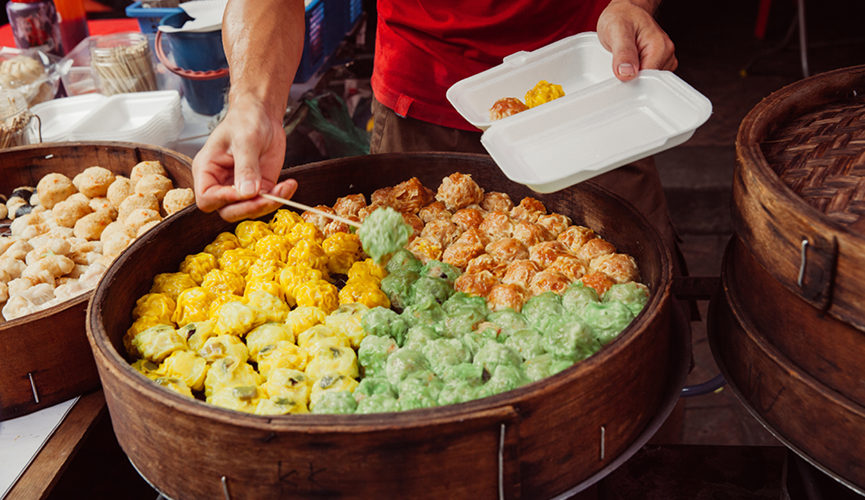 Our partners G Adventurers are the perfect 'one stop shop' for those who are thinking of travelling greener. G Adventure holidays are more than just a vacation, they offer incredible tour packages to travel the world, igniting your inner adventurer by giving you the chance to get to know your world better, introducing you to the people, places and things that make it worth exploring. All worldwide tours are complete with adventures from spending quality time outdoors, appreciating mother earth to meeting locals, eating traditional and appreciating cultures.
To learn more about our G Adventure holidays, give one of our Travelmaker team a call.