Visit a private game reserve and experience picnics in the African bush.
Kim Luce, business travel manager for Co-operative Travelmaker, experienced luxury chalets in the African bush and ticked off star gazing, fishing and quad biking.
Where to stay in Johannesburg 
Kim stayed in the Shambala Private Game Reserve and said it was 'excellent.' The luxury chalets are decorated in AfroFrench Provincial style, with the finest linens and French armoire.
Kim said: 'The food is incredibly diverse and includes the famous 'boma', which is African outdoor dining, and local 'pap'.'
There is also an opportunity to stay in the Nelson Mandela Centre for Reconciliation, which is a retreat provided to Nelson Mandela for him to work in peace and solitude. Kim suggests heading to the centre if you are interested to find out more about Mandela's life history.
Other places to get a good night's sleep:
The Saxon Hotel: an exclusive retreat in Sandhurst. Kim says the piano and cigar lounges, infinity pool and Saxon Qunu Grill are all outstanding. The Saxon's restaurant also offers superb views of the evening skyline.
InterContinental Hotel: This hotel is conveniently situated next to the airport and is perfect if you need an overnight stay before travelling.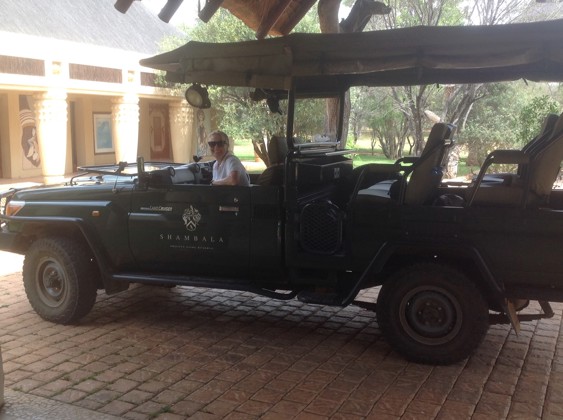 Top experiences
Safari game drives, bush picnics, guided bush walks, star gazing, fishing and quad biking are all top of the list.
Safari game drives are, of course, extremely memorable and with a huge variety of game species, from rhino to elephants, lions and even hyenas, it's impossible to go home disappointed. A qualified and experienced game ranger is recommended to ensure you get the full experience of the African bush and its wildlife.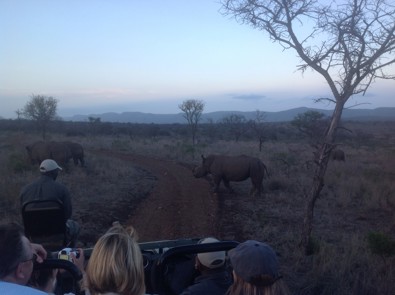 Where to stay in Richard's Bay 
Kim stayed at the Thanda Private Game Reserve in Richard's Bay, which she says offers an authentic South African wildlife experience.
There are several room options, including the Villa iZulu private suites, which were voted Africa's and South Africa's Leading Luxury Villa at the World Travel Awards. Fully catered meals are also provided with entertainment from the locals.
Top experiences 
Safari game drives and guided bush walks are again, a must. A lot of the hotels have shops selling local crafts and reserve spas are perfect for relaxation.
Just be wary that wifi can be unpredictable, so Kim suggests just 'leave the technology at home and just enjoy the scenery, the people and the food.'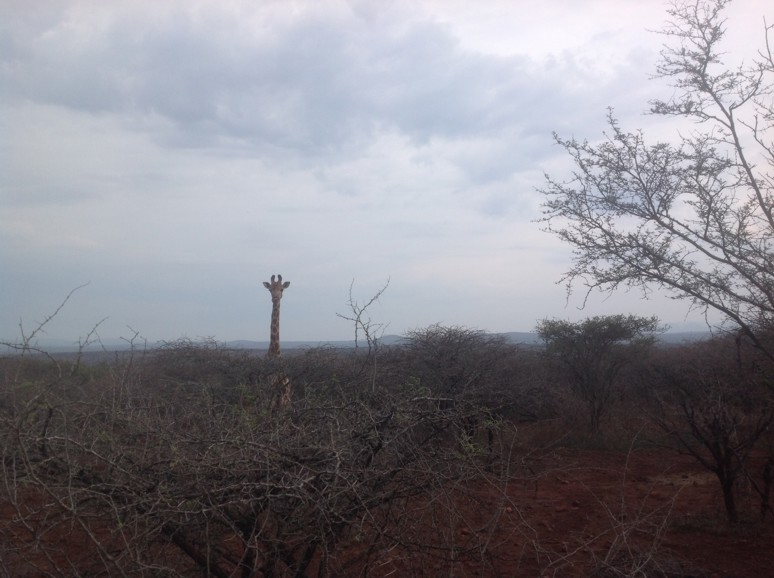 Things to know before you go:
Entry: British Citizens do not need a visa to enter South Africa for up to 90 days. Visitors are required to hold a passport valid for a minimum of 30 days from the date of exit from South Africa and at least two blank pages.
Health: A valid yellow fever vaccination certificate is compulsory if arriving from countries with a risk of yellow fever transmission. It is advisable to visit a GP well in advance of travel in case vaccinations or malaria tablets are required.
Weather: South Africa's sunny spring and autumn weather is between November and March with peak times from early December to mid-January. The winter months are between June and August.
Money: The currency in South Africa is the South African Rand (ZAR). There is a limit of 25,000ZAR that can be brought into South Africa.
You can pick up your travel money ahead of your trip from any post office counter in your Grand Marché & Locale stores, or order online at www.ci-travelmoney.com and we'll deliver straight to your door.
Book 
Your local Co-operative Travelmaker can help you create and book the perfect cruise whether you're new to cruising or are repeat customers.
Contact your Co-operative Travelmaker for more details:
Travelmaker by Design, 22 La Colomberie, St Helier, Tel: 784400
Travelmaker 57 Don Street, St Helier, Tel : 784300
Travelmaker Grand Marché, St Peter, Tel : 784480