Douet Farm: Meet super mum Louise Agnés
08 March 2021
Louise Agnés and her husband Laurance Agnés own Douet Farm, an organic goat dairy in Trinity, Jersey.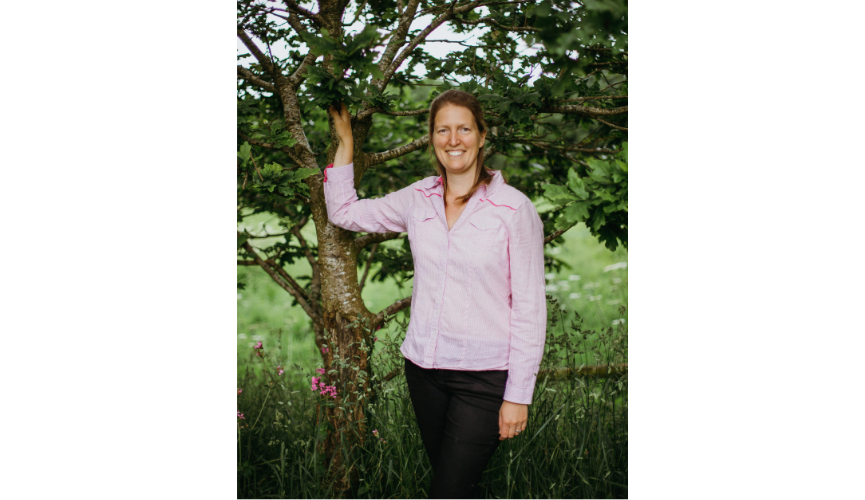 How it started:
After many years of hard work and saving, Louise and her husband bought fields in Trinity and started Douet Farm in 2012. The first livestock arrived on the farm a year later. Alongside their day jobs, Louise and Laurance started Douet farm initially as a hobby starting with producing 100% grass fed beef and lamb.
During this period, they had two children. The children enjoyed drinking goat's milk and found it much easier to digest than cow's milk. However, the shelves were often empty and finding a regular supply of goat's milk was a struggle as it all came from the UK. 
After five years of producing beef and lamb on a small scale Louise and Laurance fell in love with farming. As a result, they wanted to farm full time. Realising the shortage of goat's milk in Jersey, they spent a year planning their new goat venture. They imported goats from Yorkshire in August 2018 and officially set up an organic goat dairy full time.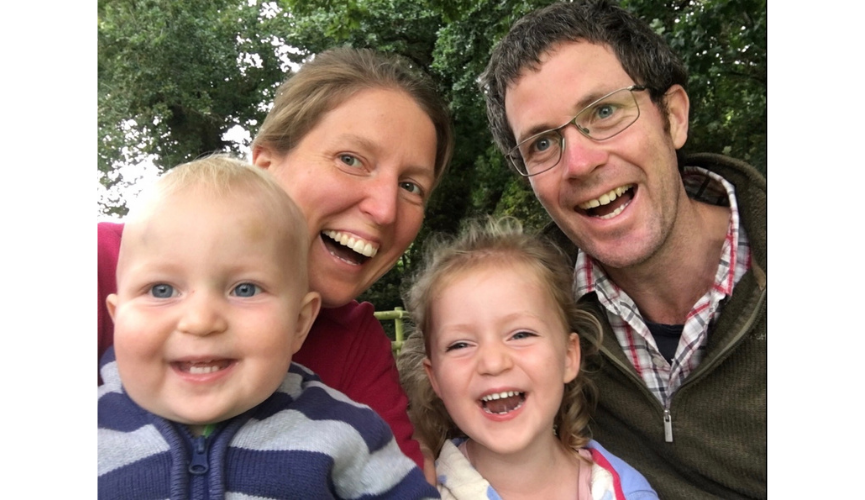 Tell us about you and your family – how many children do you have and what are their ages now?
'Laurence and I have 2 wonderful children, Matilda (age 5) and Arthur (age 2 and a half).'
What do you most enjoy about motherhood?
'The thing I love most is watching our children grow and develop their own little personalities.'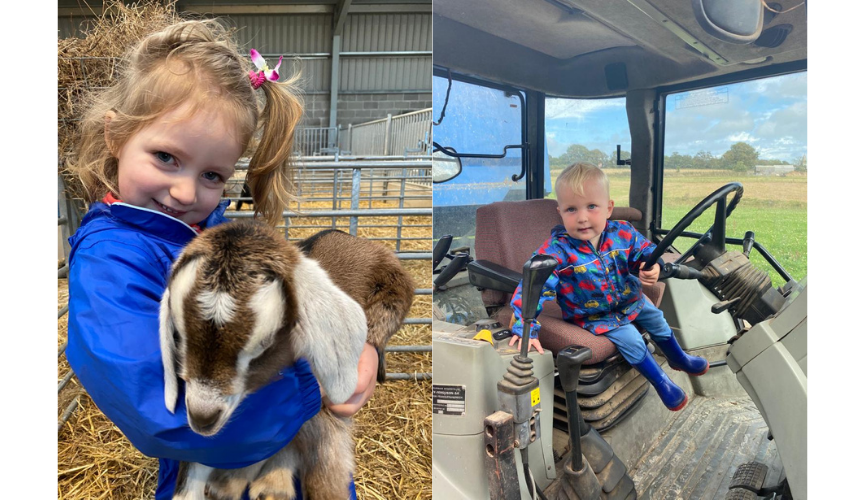 'Matilda adores animals, I love watching her care and gently look after animals its so heart-warming.'
'Similar to most two year old boys, Arthur loves all vehicles and he's really interested in all the tractor and machinery work that his dad does.
I love that I am able to teach and show the children why we farm organically and the importance of looking after the world we live in.'
How has having children enriched your business?
'If it wasn't for us having children we wouldn't of stumbled across this business opportunity.
After the children came off breast milk, they enjoyed drinking goat's milk and found it much easier to digest than cow's milk. We always struggled finding a regular supply of goat's milk as it all came from the UK and was often out of stock.
This was happening at the time we decided to farm full time, instead of as a hobby. So the two ideas married up and here we are now!'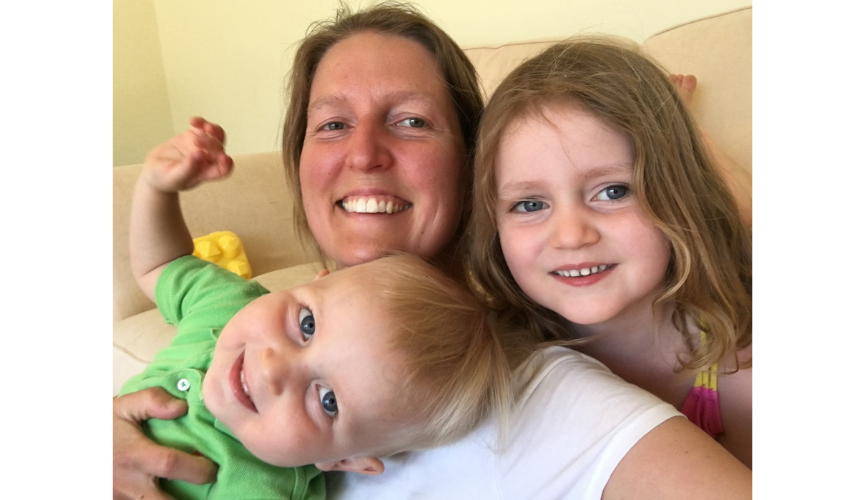 What sort of challenges does running a business whilst being a mother bring?
'At the beginning tiredness was definitely challenging.
We were building the shed ourselves, setting up the business and importing our goats from the UK when Arthur was born. Being up all night with a new-born, and then having to think straight in the day time was hard - but they both love sleeping now thank goodness!
As any working mum will know, switching gear can sometimes feel tricky: moving from the pressures of work, to suddenly being a mummy, sat on the floor doing jigsaw puzzles isn't always easy!
But I'm very lucky and grateful to have the best of both worlds.'
How will you be celebrating Mother's Day this year?
'Hopefully with a cup of tea brought to me in bed, even if it's at early o'clock!
It will be kidding time at the farm, so there'll be jobs to do making sure all the goats are doing okay. Ideally later on we'll squeeze in a nice meal, followed by a cheeseboard (with some Douet Farm goat's cheese of course!)'
Do you have any advice for new mothers that you wish you had known about managing these two roles?
My advice would be to keep going! It gets easier, and the sleepless nights won't last forever!
Say yes to any offers of help, and make sure you split your day between work time and mummy time to get the best of both worlds!