Meet the Producer: The Pizza Box Jersey
12 March 2021
The Pizza Box is Jersey's only 'Make and Bake' your own pizza kit company, owned by husband and wife Liz and James Matthewson.
They relocated to Jersey in September 2019. James said 'We love the island, previously visiting regularly to see friends that live here. We have two children, Honor and Henry, who love eating out, going to the beach and generally doing all the amazing things Jersey has to offer. When the opportunity came up to relocate, we jumped at it and haven't looked back since.'
Liz and James acquired The Pizza Box in December 2020 from the previous owners. Since taking over the business, they have focused on pizza as their core offering, taking out some of the other products.
Since taking on The Pizza Box in December, sustainability has been key for Liz and James. They have been looking at packaging to become more environmentally friendly. For example, using Vegware (packaging made from plants) instead of plastic where they can. 
How the idea of 'The Pizza Box Jersey' came to be?
The idea was created by the former owners. 
Liz and James had been customers of The Pizza Box themselves before they became the owners.
James said 'We loved the brand and the whole idea of making your own pizza the way you want it, with the family. It was such a great concept, so when the chance came up to buy the business, we jumped at it.'
'A way in which we have evolved the idea is making our products more accessible to customers. Before, we were just an online business, however now our products will be stocked in selected Co-op stores too.'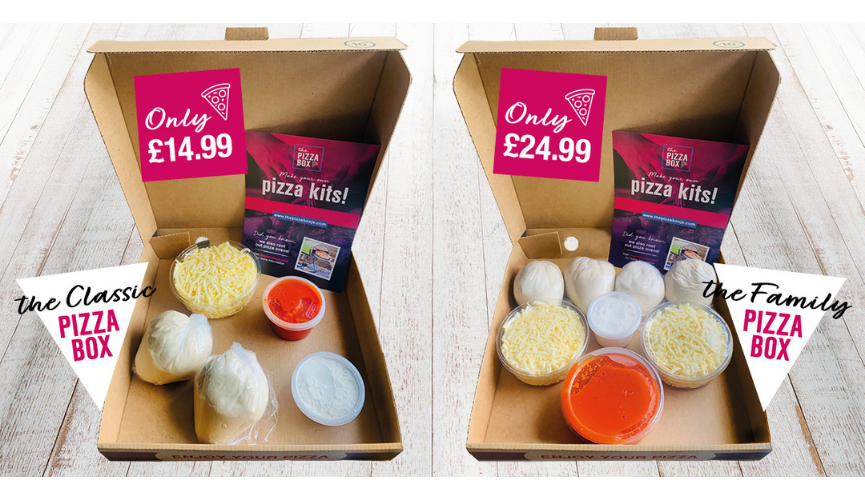 Why should someone get one of your pizza boxes instead of a takeaway pizza?
'Making and Baking your own pizza, with our delicious pizza box kits, puts the fun into your food' James said.
'Whether it's with your partner, friends, family or a group of colleagues, we believe that creating your own pizza is a wonderful way to bring people together.'
'The fact you can make it yourself in ten minutes with our high quality, fresh ingredients, will make your pizza taste that extra delicious!'
'The best thing about our pizza box is that you can customise and make it when you want it. Whether you want to create an original pizza or have your own twist to it, our pizza box is perfect for everyone.'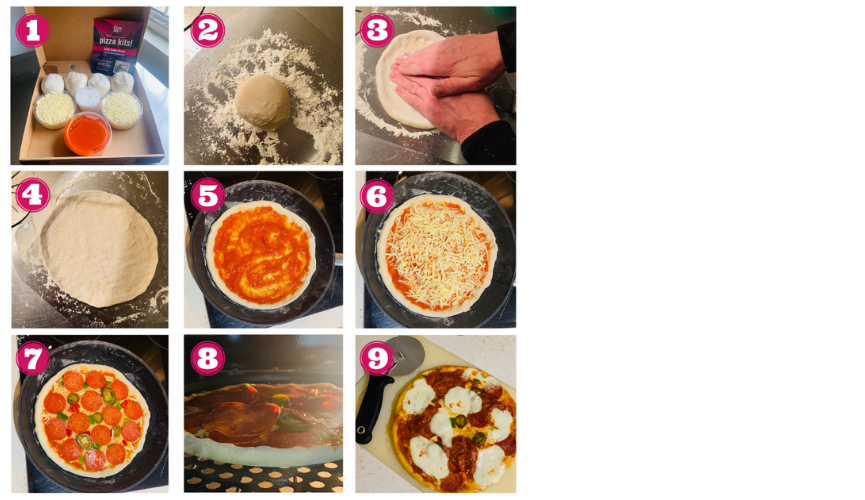 What advice do you have for anyone thinking of setting up their own business?
James stated, 'Just do it, don't wait. If you have a great idea and people want what it is you have to offer, then seize the opportunity. Most importantly, listen to your customers, acknowledge what they want and always be transparent. They'll become regulars and will help you build a profitable business.'
 What does it mean to you to have the support of local people?
'Without the support of the Jersey community, we wouldn't have a business' said James.
'Many of our customers are repeat buyers, one of our customers has even asked us to set up a weekly delivery to her every Friday. We value everyone who supports us, no matter how much.'
'Liz and I love when customers share their experiences via social media, this helps our brand grow and lets us know we are doing a great job.'
'The Pizza Box was created in Jersey, for Jersey and we also believe in supporting local like the Co-op. We locally source about 95% of what goes into our pizza boxes here on-island. 
We love that by sourcing our products locally we are supporting other locally run businesses too.'
What pizza toppings are your favourite?
'We're all very different in our household, I am a meat-lover and spice freak, so my pizza is always piled high with pepperoni, chorizo and chili oil' James said. 
'Liz likes hers spicy too but with jalapeños, mushrooms, green peppers and extra tomato sauce.'
'Honor likes hers without too much cheese and just a few slices of pepperoni. Henry likes his shaped and made into animals! His favourite recently was an octopus shaped pizza.'
 The Pizza Box is a favourite among islanders and will now be stocked in our St Helier and St Peter Grand Marché and Charing Cross Locale.