New Travelmaker by Design store opens at Colomberie
27 November 2017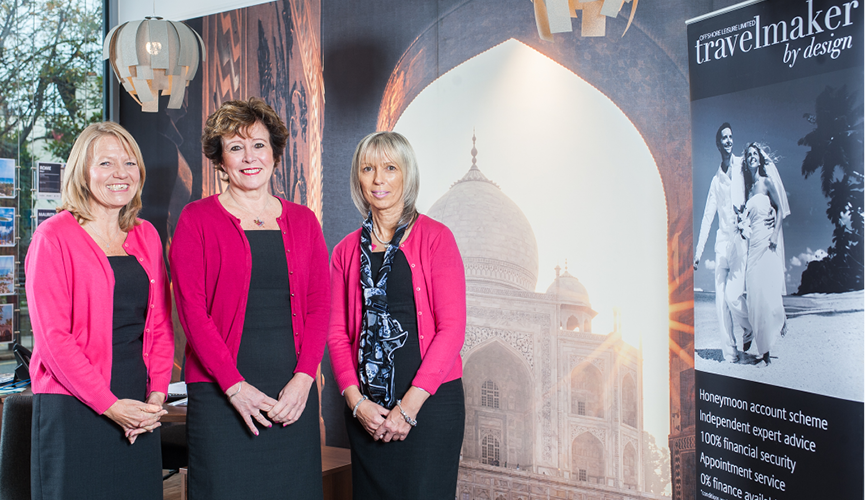 THE Channel Islands Co-operative Society has opened its new Travelmaker by Design store at 22 Colomberie.
Travelmaker by Design is one of ten stores in the UK that have gone into partnership with the established luxury travel brand, Kuoni. Travelmaker by Design offers a new booking experience in luxury travel with stylish décor, complimentary champagne, impeccable service and expert knowledge from personal travel experts.
'We are really excited about our partnership with Kuoni and providing our customers with a new experience in booking luxury travel.
'Our travel experts can offer customers the holidays you can't find in a brochure or on a website, but are tailor-made to their individual preferences. We want to give them a luxury travel experience which starts over a glass of champagne, with our highly experienced Travel Professionals on hand to give you their expert advice over a conversation' said Carl Winn, Head of Travel at The Channel Islands Co-operative Society.
The store employs three travel experts, Julie Law, Kim Luce and Anne Riant. They each have over 30 years' experience in the travel industry and have travelled extensively throughout their careers. Although each consultant boasts extensive travel experience, Travelmaker will continue to invest in its consultants, by sending them on educational trips to holiday destinations, so they can increase their knowledge and pass on their first-hand experience to customers.
As a Kuoni partner store, Travelmaker by Design has access to over 20 exclusive properties across several destinations, which no other travel operator offers. These destinations include The Maldives, Sri Lanka, Mexico, Antigua, Thailand, Bali, South Africa, Kenya and Tanzania.
Carl added, 'In the last three years we have noticed more and more people are coming back to the high-street to book their holidays, rather than booking online. We believe this is due to busy personal schedules and holidaymakers becoming more adventurous and seeking assurances from knowledgeable professionals.'
The flagship Travelmaker store remains open on Don Street with a satellite store also located in Grand Marche St Peter.
(photo left to right: Kim Luce, Anne Riant & Julie Law)