The Alderney Wildlife Trust buys new telescope to aid seabird monitoring in the Channel Islands
25 October 2017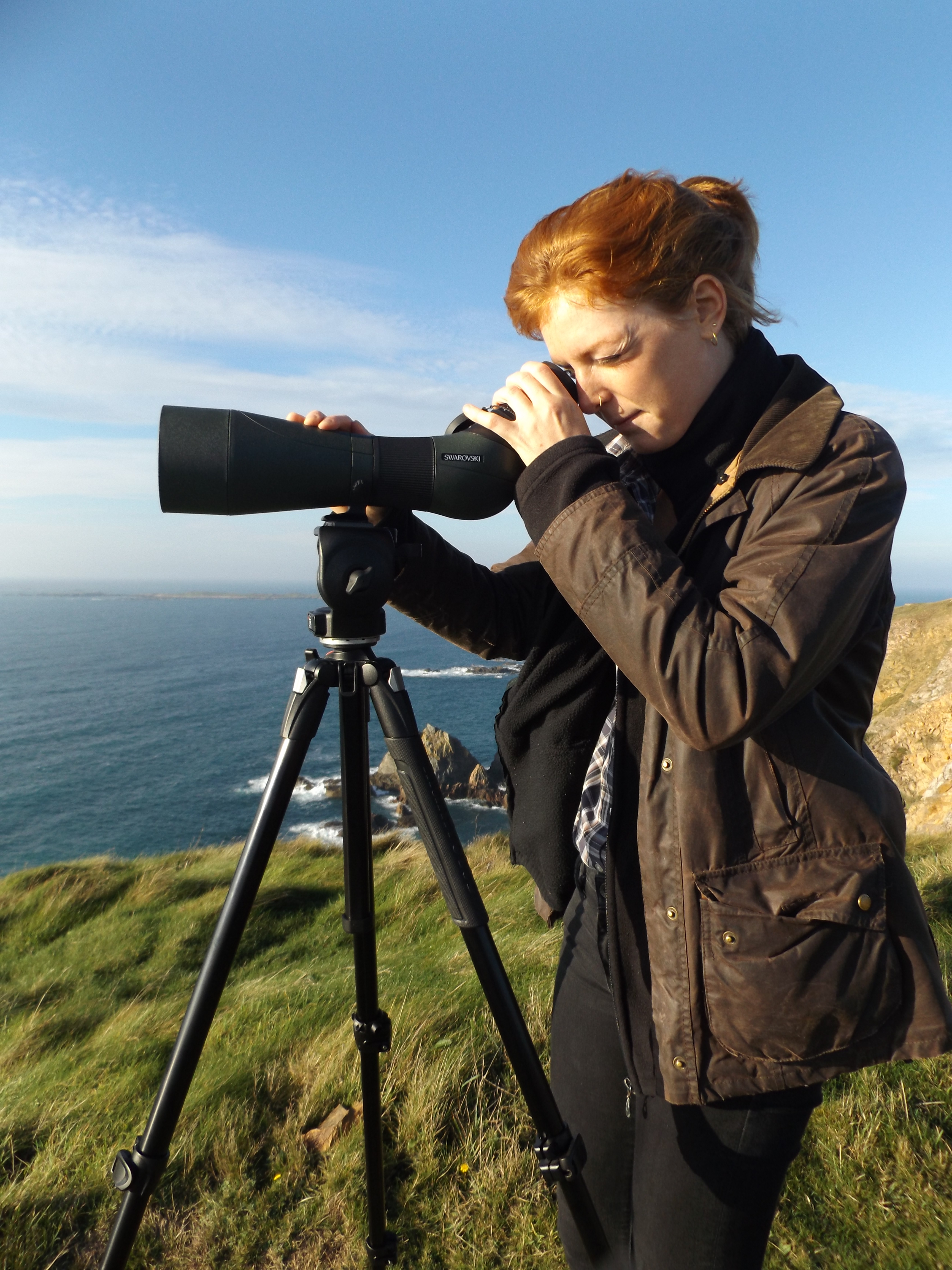 The Alderney Wildlife Trust no longer needs to rely on volunteers using their own telescopes after a donation from The Co-operative Society enabled it to buy its own.
The Society's Eco-Fund gave more than £1,000 to the trust so that will buy a new telescope to aid seabird monitoring in the Channel Islands.
The funds used to purchase the new telescope were donated by The Channel Islands Co-operative Society's Eco-Fund. A total of £1,128 was donated to The Alderney Wildlife Trust so they it can continue their land-based seabird monitoring work.
'The Alderney Wildlife Trust does very important work for the Channel Islands wildlife. Seabirds are an integral part of the islands wildlife and it's paramount they remain protected. I hope the new telescope will enable the team to continue doing great work and I look forward to seeing what results they can obtain in the near future,' said the Society's chief marketing officer Greg Yeoman.
The Alderney Wildlife Trust monitors gannets, fulmars, puffins and other seabird species from land to assess their productivity and breeding success.
'Continuing this work is important because it allows us to monitor how the seabirds in Alderney are doing and plan conservation or further monitoring efforts should there be a decline,' said Claire Thorpe, people and wildlife officer at The Alderney Wildlife Trust.
'Our natural heritage is a big part of the Bailiwick so ensuring continued sustainability of these seabird populations is important. We are hoping to confirm some trends regarding the puffin population in Alderney, which remains the largest population in the Channel Islands.'
The donation from the Society's Eco-Fund will allow the Trust to buy a high-end telescope improving the accuracy of their work for the future.
Mrs Thorpe said improving the trust's monitoring ability gives it a better idea of local seabird populations and therefore the wider environment of the Channel. There are many threats to these iconic birds including pollution, litter and over-fishing so their decline could signal deeper problems, hence why this work is so important. 
'We will also be able to confirm breeding success and the number of chicks fledged in the gannet and fulmar colonies. Thanks to the Channel Islands Co-operative Society for generously giving us the money to purchase a new telescope, we will also be able work with the new Alderney Bird Observatory to watch for rare migrant seabirds and can inform people when these are spotted.'