The Channel Islands Co-operative Society supports national campaign to improve safety of school children at night
07 February 2018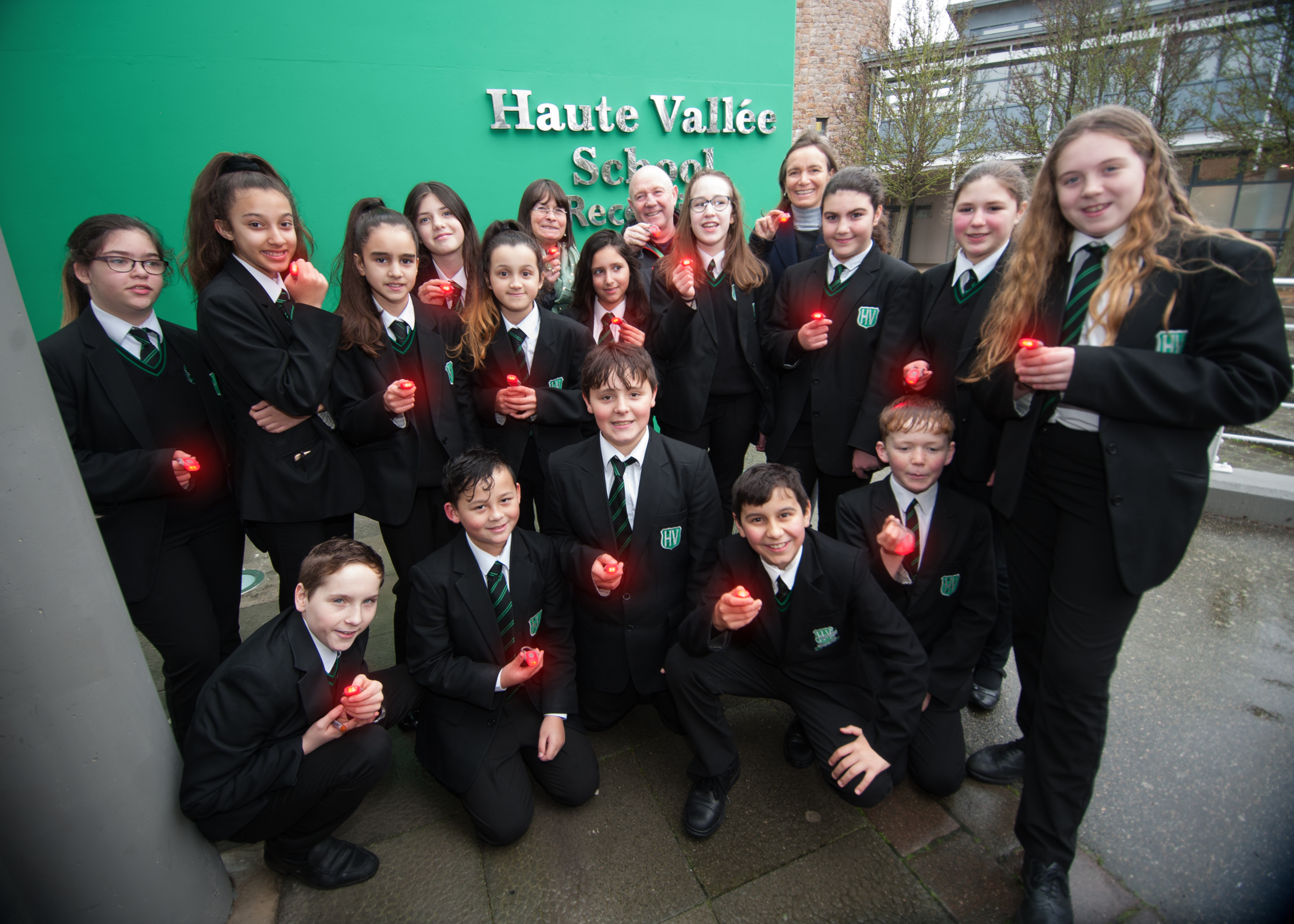 THE Channel Islands Co-operative Society has joined forces with local schools in support of the annual national awareness campaign, 'Be Safe, Be Seen', to highlight the importance of children being safe and seen on roads whilst out walking or cycling at night.
The Society has been working with Jersey's community road safety officers in delivering lessons to secondary schools across the island, in line with the 'Be Safe, Be Seen' campaign. The purpose of the lessons is to raise public awareness and promote road safety within the island community, identify road safety issues and to encourage islanders to assist with the planning and delivery of road safety campaigns.
Community road safety officers delivered these lessons to pupils in Year 7 at Les Quennevais, Grainville, De La Salle, JCG, Le Rocquier and Haute Vallee. As part of its support of the campaign, the Society has donated enough schoolbag lights for every pupil who walks or cycles to school.
'It's really important as the evenings get darker more quickly, that school children remain safe and visible if they are out walking, running or cycling at night. We hope that by visiting schools and delivering these lessons as part of the 'Be Safe, Be Seen' campaign, we will raise awareness of the importance of road safety during night time among islanders. The schoolbag lights are a great and simple tool, which allows a child to be seen clearly in the dark by other road users,' said Philip Blake, Jersey's Community Road Safety Officer.