We have been supporting local charities and community groups through our Helping Hands scheme for over 20 years. It helps organisations and groups to fund activity that they would otherwise be unable to do. Last year, over £18,400 was donated to 33 organisations. 
2018 scheme: how to apply
This year's scheme is now open and we're inviting applications from:
Charities
Charities
Schools
Churches
Any other groups in the Channel Islands who need financial help.
You can apply online: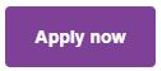 * We must receive your application before Monday 12 February 2018 *
Last year's scheme
We received over 120 applications last year and it was extremely difficult to choose where the money should go. We review each application to make sure smaller charities and causes aren't overlooked. 
In 2017, the fund helped these organisations in Jersey:
| | | |
| --- | --- | --- |
| Organisation | Amount | Description of project |
| 10th Beech Beavers | £100 | Developing cooking skills and educating children on healthy eating. They required cooking utensils |
| Art In The Frame Foundation | £216 | The space at Harbour Gallery is used for art across all sectors of the island from 5 years old to GCSE students and Mencap. They required two new tables |
| Brighter Futures | £500 | They need some physical and small world equipment to support families living in Jersey to engage in life changing opportunities |
| Brook | £1,150 | New water tanks for kitchen and consultation room |
| Caesarea Association  | £300 | Purchase of a new washing machine for residential home laundry for 9 residents  |
| Contact The Elderly | £250 | To cover the cost of extra outings for elderly Jersey residents living alone and in need of company. Currently, they are helping 18 people with plans to help more people in 2017 |
| Every Child Our Future (ECOF) | £1,000 | Funds used to help children from disadvantaged backgrounds in school with literacy and numeracy.  |
| Jersey Arts Centre | £500 | Seeking sponsorship for this year's YouTheatre production of 'Treasure Island' in April, which will give young actors the opportunity to experience an al-fresco, promenade performance in a local heritage venue.  |
| Jersey Beekeepers' Association | £500 | Now in its 100th year, they want to increase the profile and importance of beekeeping through promotional signs at public events  |
| Jersey Recovery College | £763 | To provide educational courses free of charge to people experiencing mental health difficulties and the friends, family and professionals who support them |
| Jersey Sugar Art | £250 | Ingredients to bake cakes for Jersey Hospice. |
| Jersey U3A | £300 | To purchase a projector for U3A meetings. |
| Lifesavers Jersey | £300 | The club teaches lifesaving skills and courses to children aged 8 and upwards. Their aim is to encourage younger children to become water and beach safe, along with first aid, survival skills and rescue techniques in a pool or beach environment.  |
| St Peter's Youth Club | £1,000 | The funding will be used to update the resources to ensure they have sufficient equipment to deliver a number of cooking activities and educate young people in the importance of healthy eating and the benefits of food preparation.  |
| Stroke Association Jersey | £1,000 | To raise awareness to young people.  |
| The Good Companion Club | £200 | Provide instruments for music therapy for elderly club members.  |
| Triumph Over Phobia (TOP) Jersey | £400 | To bring a clinician to Jersey in May 2017 to lead a "Living Life to the Full" training day for supporters at the TOP Jersey weekly meetings and for people who attend the TOP group.  |
| Wetwheels Jersey | £500 | To help Wetwheels volunteer skippers and crew to get the right training to serve their passengers with physical and mental challenges. |
In Guernsey, the fund helped:
| | | |
| --- | --- | --- |
| Organisation | Amount | Description |
| 11th Le Grand Courtil Brownies | £100 | To purchase a mobile caddy to keep craft equipment in one place and to be able to take to meetings around the island.  |
| 1st Guernsey (Victoria) Sea Scouts | £600 | To purchase a double sit on kayak and two paddles allowing another experienced scout or adult to accompany scouts so they can take part and promote inclusion for all of our members.   |
| Every Child Our Future PCC Limited | £1,500 | Food vouchers to provide light, healthy refreshments at The Children's Centre, a welcoming, relaxed environment to encourage, in particular, those families who experience disadvantage and isolation |
| GSF Mental Health Fellowship | £500 | To raise awareness of mental health issues in Guernsey and how GSF Mental Health is helping people with enduring mentalh health problems    |
| Guernsey Caring for Ex-Offenders (LBG) | £300 | To purchase a storage facility to look after personal belongings while people are in prison or rehab so they don't lose everything  |
| Guernsey Disability Alliance LBG  | £1,500 | To bring down barriers for disabled islanders to take a full and active part in society. In 2017, they're focusing on sport and leisure activities, to increase access and choice, to raise awareness, acceptance and increase participation   |
| Guernsey Group of Riding for the Disabled  | £150 | To provide Easter eggs for all 37 riders and provide refreshments for parents for 3 gymkahanas  |
| Guernsey Hard of Hearing | £1,100 | To help fund hard of hearing individuals in financial need to buy hearing aids (about £10,000 each year). They also pay broadband costs for several of their Deaf members so that they can communicate effectively with friends, family and some volunteers through using BSL and lip-reading on Skype and Facetime; a vital communication link   |
| Guernsey Island Amateur Athletics Club  | £500 | To give the opportunity for children from all walks of life to be active in the school holidays, while learning how to eat healthy and introducing them to the multiple sports on offer  |
| Le Voies School | £500 | Food vouchers to provide children with healthy school breakfast and lunches   |
| Men's Sheds | £1,000 | To establish a network of spaces in Guernsey and the islands, to enable men to come together. A space where men can meet and share tools, equipment and knowledge to innovate, create, make, share and learn.   |
| OAP & RTUM Association | £500 | To take OAP members out for afternoon tea and an island bus tour in the summer   |
| Rock The Frock (not for profit group) | £500 | A St Patrick's Day Ball in March 2018 to raise money for MUG and Bright Tights, two local Guernsey cancer charities. The ball will be hosted at the Duke of Richmond hotel, with a band, DJ, welcome drinks, meal, dancing and a raffle.   |
| U3A  | £480 | Funding for printing a quarterly newsletter  |