Minioti: Meet the producer
10 September 2019
It's rare to find a child who doesn't like ice cream but it can be hard to try and find an ice cream which is both delicious and nutritious.
Which is why Jersey mums, Anna-Liisa Boletta and Natasha Dowse, created Minioti.
The Jersey ice cream is made from the best ingredients, including Jersey milk, making it both a delicious and healthy treat for families with little ones. All Minioti's ice creams include sweetness from natural sources and has no artificial sweeteners or added sugar.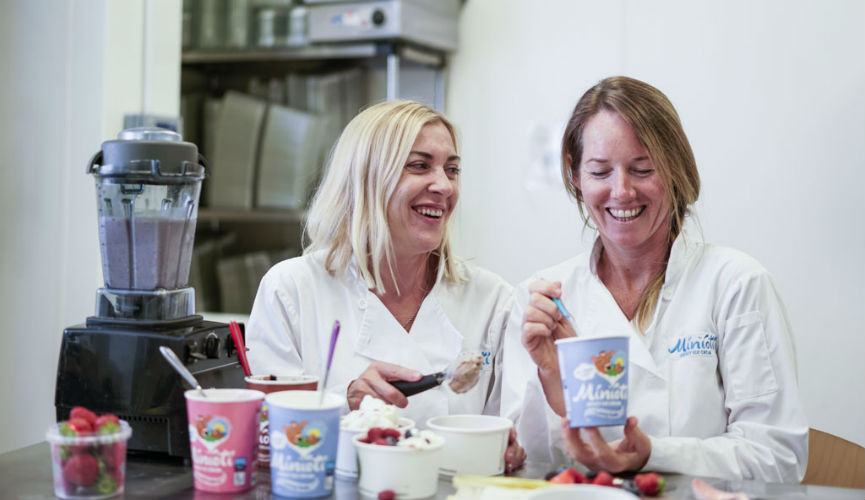 How Minioti was born
Neither Anna or Natasha have backgrounds in business – in-fact Anna is a trained speech and language therapist and Natasha is a personal trainer. But that didn't stop the islanders following their dream and making a product they are passionate about.
'The idea started when we both became mums and we were trying to buy healthy snacks from the supermarkets and were finding it difficult,' said Anna.
'We both started making our own treats in our kitchens and experimenting with different things.
'For lots of families ice cream is a staple ingredient and both our families love it as a treat, which is why we wanted to produce a healthy alternative. We did months and months of reading and making ice cream at home.'
The research started in 2015 when Anna and Natasha spent a lot of time making different flavours of ice cream in their own kitchens. The mums said 'it's a complicated process working out the logistics of making and storing ice cream' so it stays frozen for long periods of time.
The islanders then presented their idea to Jersey Dairy who agreed to manufacture the ice cream.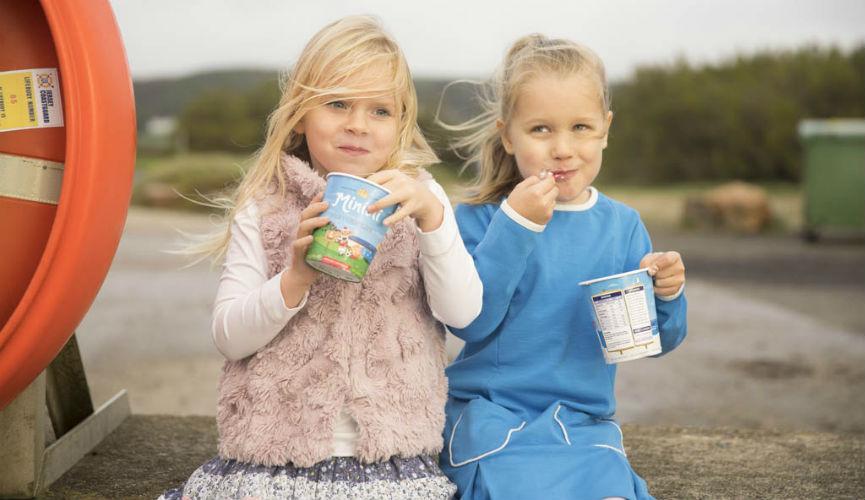 Wacky flavours, or perfect taste?
For Minioti their ice cream is about creating a delicious healthier treat rather than producing lots of quirky flavours.
Natasha said: 'The biggest seller for us is vanilla. We did loads of research before we started Minioti on what ice cream was the biggest seller and vanilla came out on top. We are taking a well-known treat and making it healthier.'
Minioti are also eco-conscious and don't produce any products which contain palm oil, an edible vegetable oil which comes from the fruit of the African palm oil tree.
What does it mean to be a local producer?
Anna said: 'It's so important to be a local producer in Jersey. But it's also really nice for us to stock places outside of Jersey, so they can see what produce we can provide from Jersey and how good it is.
'That can also be a challenge for us as well as we need to look at volume and make it practical for us to send the product overseas.
'It's really important for us to support local and if we didn't use the lovely milk from Jersey Dairy, from cows which are well looked after, then we wouldn't have such a nice product.'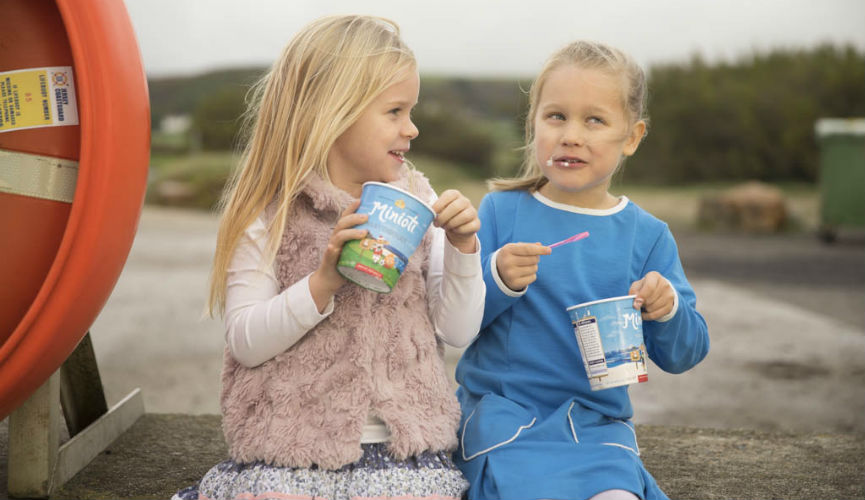 Anna adds: 'We want to show our children that it is possible to start a business. Sometimes they will come and help us at events and they are excited about the business which is fantastic.
'Being mums running a business adds a lovely side to it. The children ask questions all the time and are really interested in what we do.'
Your Society have been stocking Minioti ice cream since 2016 and we can confirm it's delicious!