Have your say
We invite our members to join us at our annual meeting of members (AMM).
If you are a member of the Channel Islands Coop* and passionate about your co-operative business, we welcome you to join us and have your say at our AMM.
Jersey Annual meeting of members 2023
Wednesday 17 May 2023
Radisson Blu Waterfront hotel, St Helier
From 6pm (registration opens at 5.30pm)
---
What is the AMM?
Our annual meeting of members  (otherwise known as our 'AMM') is our version of an AGM (annual general meeting).  It is our yearly gathering to allow all our members an insight into what has been happening at their Coop.
As a co-operative business, we are owned by our shareholders (that is, you, our members). The annual meeting of members is the opportunity for members and colleagues to come together to discuss the past year of our business, and look forward to what is coming up in the future. Members are able to vote through motions and rules, plus elect new members to the board of directors.
It is also the chance for members to ask questions, voice their views and share their thoughts and experience about our Coop.  
It really is the best way to get involved and be a part of your Coop and to help shape its future.
What happens at the AMM?
There is a mix of formal and informal elements of our meetings.
Every year at the AMM, there are certain items we have to present to our members by law. This includes:
Approving the minutes from the previous years' AMM
Approving the board of directors' report for the past year
Approving the financial statements
Appointing an independent auditor for the business
Declaring the dividend for members
There may be other topics that are covered at our AMM. For instance, if one or more members of the board are reaching the end of their term, then it is likely that members will be voting in new members to be elected. Or, if new rules or amendments to rules are being proposed, as a member you can vote to whether it is carried or not.
On top of this, there is also the opportunity to meet colleagues from the business, suppliers and local producers, plus chat with other members of your Channel Islands Coop.​
Why should I attend?
The Coop is owned by you. This is why our AMM is the opportunity to vote to receive your dividend and to elect fellow members to represent your voice on the board. Whether you choose to attend in-person or online, we recommend participating in the AMM so that you can share your views on your Coop. 
What's more, if you attend there is also the added bonus of taking part in our raffle with the chance to win some fantastic prizes including £200 in Coop vouchers, air fryers and a hamper of local delights!
When and where is the AMM?
Members can attend the annual meeting of members in-person or online.
Jersey : 17 May 2023
In Jersey, the AMM will take place on Wednesday 17 May 2023 from 6pm (registration opens from 5.30pm). 
For those attending in-person, the venue for our AMM is Radisson Blu Hotel.

For members wishing to attend the meeting virtually, they can register via our online platform, GoToWebinar 
Please note: you MUST register using the same device you wish to use to view the event.

How do I register?
You can register to attend our annual meeting of members in-person or virtually.
In-person attendance registration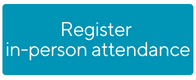 Please complete the form to register your attendance for our Jersey AMM on Wednesday 17 May 2023.

We kindly request that members register their intent to attend as soon as possible before the start of the meeting.
You can register now to attend by completing our Registration form Jersey AMM 2023
Please have your Share number ready to quote on arrival at the annual meeting of members. 
Virtual attendance registration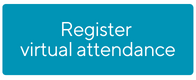 Register your virtual attendance here for our Jersey AMM on Wednesday 17 May 2023.
The virtual event will be hosted through GoToWebinar and registration is via our secure member portal.
If you don't already have access to the member portal, you'll need to register before you can attend the virtual AMM.
Please note: you MUST register using the same device you wish to use to view the event.

Questions for Channel Islands Coop prior to the AMM
If you wish to pose questions for the Channel Islands Coop in advance of the AMM, these can be submitted to us no later than 5pm on Monday 8 May 2023 using one of the following contact methods:
Address: 

The Channel Islands Co-operative Society Limited, Co-operative House, 57 Don Street, St Helier, JE2 4TR.

 

            
Telephone:

 

01534 879822

                 
We will endeavour to address these questions at the AMM, if time permits. Any questions not taken at the AMM will be answered in writing and made available on our website following the AMM.
*To be eligible to vote, members need to have a minimum of six months of membership with the Channel Islands Coop. If you have a joint account, you will only have one vote between you and only the primary member (the person whose name appears first on our Member Registry) can cast that vote.