Co-op Own Brand Medicines
We have a large selection of great value own brand medicines.
Whether you're under the weather, suffering from aches and pains or are wanting your daily dose of vitamins, we have everything you need at every day low prices.  
Pop into one of our Pharmacy Locales or Grand Marché's and see what we can do for you.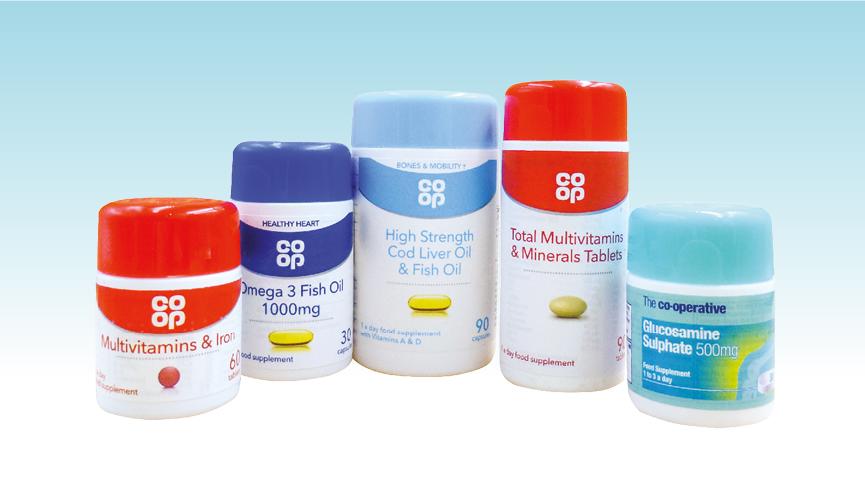 Vitamins
Co-op Vitamin C Tablets
Co-op A-Z Multi-Vitamins and Minerals
Co-op Multi-Vitamins & Iron
Co-op Glucosamine
Co-op Omega 3 Fish Oil
Co-op Cod Liver Oil Capulets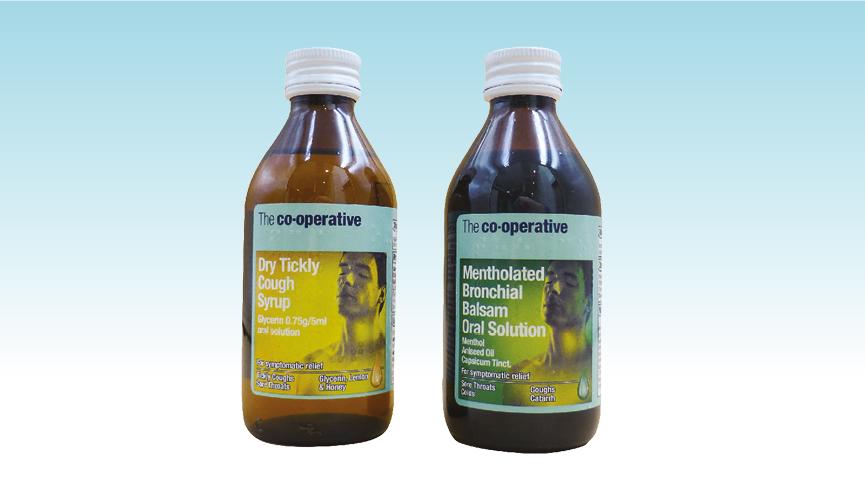 Coughs and Colds
Co-op Dry Tickly Cough Syrup
Co-op Adult Chesty Cough Syrup
Co-op Menthol Bronchial Balsam
Co-op Maximum Strength Flu Capsules
Co-op Maximum Strength Cold/Flu Sachets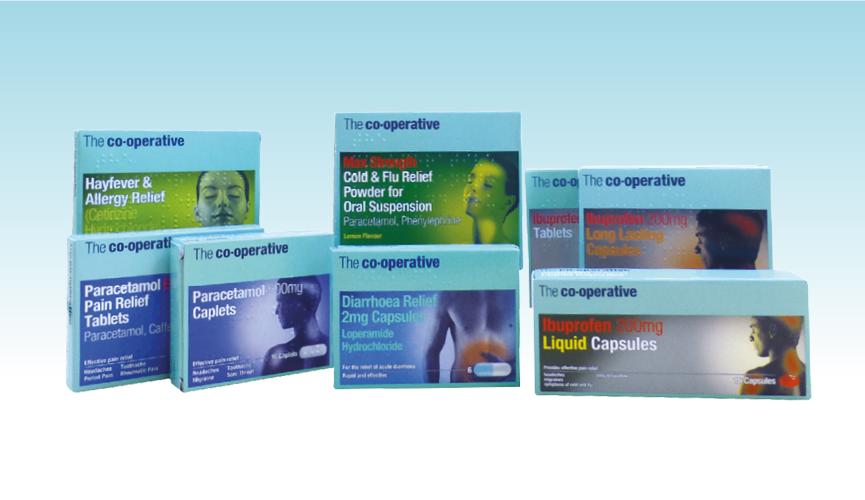 Aches and Pains
Co-op Paracetamol Capsules
Co-op Paracetamol Capulets
Co-op Extra Strength Pain Relief Paracetamol
Co-op Ibuprofen Capsules
Co-op Ibuprofen Capulets
Co-op Ibuprofen Tablets
Co-op Ibuprofen Liquid Capsules
Co-op Fabric Plasters
Co-op Clear Waterproof Plasters