Living up to its name, Locale Longstore is one of our longest running stores in Guernsey serving islanders since 1971.
Based in the Bouet, and just down the road from town and the harbour, Locale Longstore is always a hive of activity with people popping in for the essentials whilst on their way to work or home – or even on the way to catching the boat!
Whether you're a local or a tourist, Jess Simon and her team are always happy to welcome you to their store.
Store facilities
ATM Cash Machine
Bakery
Beers, Wines & Spirits
Flowers
Fruit & Vegetables
Meat & Poultry
Newspapers & Magazines
Free Parking
Hot Food To Go
Public Access Defibrillator
"Pay as you throw" Bin Bags and Bin Bag Stickers
Find us
Bouet, St. Peter Port, Guernsey GY1 2BA
Telephone: 01481231155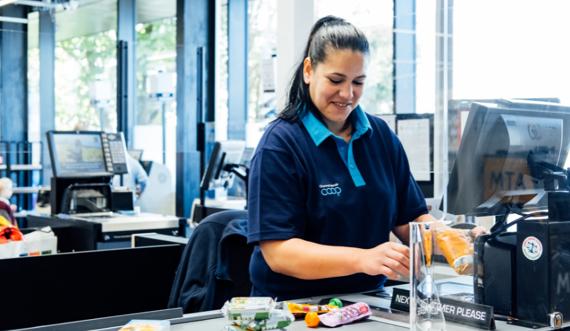 Careers
Ready to make a real difference in a career with your Channel Islands Coop?
See more