A full day's menu made from all local produce
21 August 2019
This week a number of islanders are taking part in the Jersey Local Food Challenge, swapping their normal meals for dishes made with local produce for one week.
Bethan Watkins is the brains behind the food challenge and has been running it for two years.
We're proud to support so many local producers both in Jersey and Guernsey. You'll always find a wide range of local products in our stores, from fresh plastic-free fruit and veg, to meat and fish, as well as local wines, beers and spirits.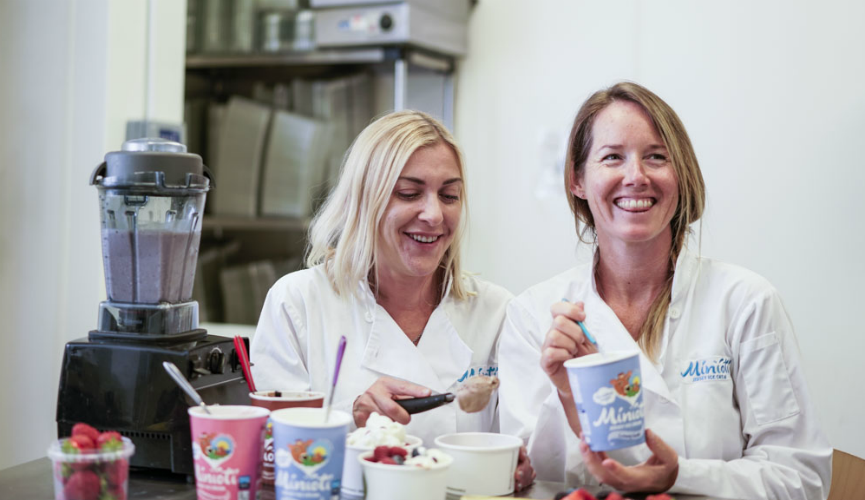 Why is it important to eat local produce? 
Not only has local produce travelled a much shorter distance to make it into your Co-operative stores – the food is also in season and local farmers are supported.
Bethan says people should start taking note of what they are popping into their baskets, and by buying local they will in turn lead healthier lives.
She said: 'By buying local you are reducing your carbon footprint. It will also benefit your health because the food hasn't travelled as far so none of the nutritional value has been lost on the journey.
'It's important that we look after ourselves and by looking after our bodies we are making a difference to the planet.
'I think people think by making small changes it doesn't make a difference but it really does. Every time I take part in the challenge I feel so much healthier. It makes a huge difference to the way I feel just eating fresh food and nothing which is processed.'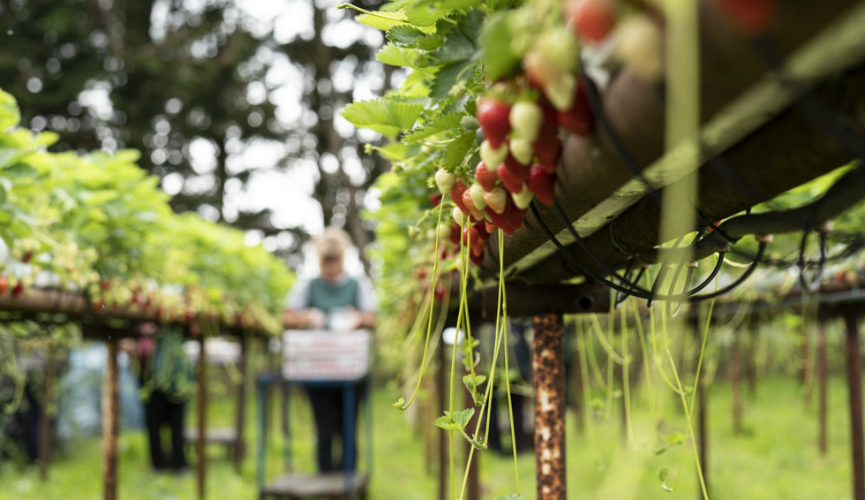 Try our local recipes 
Below are recipes for a breakfast, lunch and dinner using local produce all stocked in our Jersey stores. Give them a try and share your pictures with us on social media.
Breakfast: Jersey summer berry smoothie
Throw some fresh seasonal strawberries, raspberries and blackberries in a blender with Jersey milk (or ice-cream if you're adventurous) and create the ultimate summer smoothie.
Lunch: Seasonal salad
Why not use Jersey grown veg such as lettuce, tomato, cucumber, carrot, peppers, radish and chillies to create a healthy salad. You could also add some local new potatoes with some Jersey cheese grated over the top.
Dinner: Jersey steak and Liberation Ale pie
Pop in to one of our Grand Marché stores and get hold of some prime Jersey Angus steak from the butchery counter 
Make your puff pastry using locally made unsalted Jersey butter
For the filling; cut your steak into matchbox sized bits and season them with Jersey sea salt and pepper
Add in some local produce like chopped carrot, leeks and onion.
Then cook the filling in a pan with beef stock and half a pint of Liberation Ale. You can save the rest to drink with the finished product!
Once your pie is cooked, serve with some of those famous Jersey Royals and the rest of your Liberation Ale
Check out the Jersey Local Food Challenge website for more inspiration for your meals and be sure to talk to our friendly colleagues in store if you are looking for the local produce we stock.