A time for giving in our community
15 December 2020
2020 has been a year of co-operation and community.
This year has proven that community spirit is very much alive in our islands and shines brighter than ever before.
Christmas is no exception, and we're keeping that spirit of giving and kindness going.
You, our members, make this possible. By buying something as simple as a pint of milk, or getting involved in one of our Christmas initiatives, you're helping our communities in real, life-changing ways.
Here's how we're working in the community to help make this Christmas a little brighter.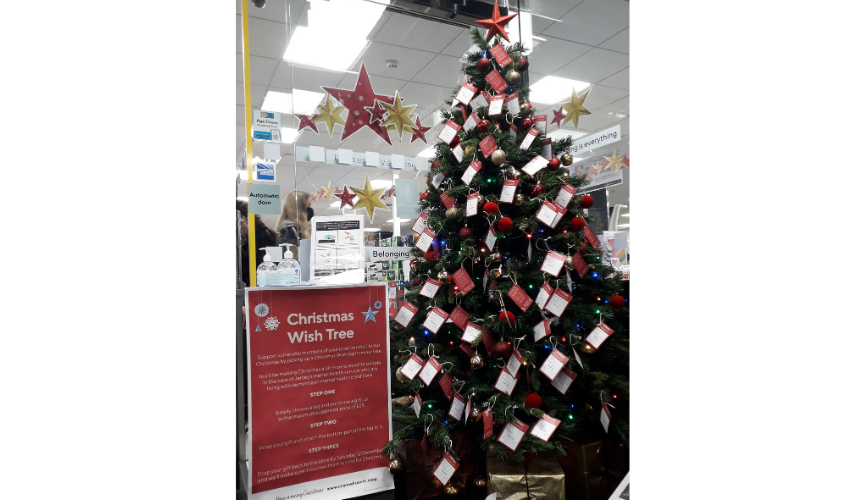 Making wishes come true
For many in our islands, the restrictions of the Covid-19 pandemic have caused confusion and anxiety.
For those in Jersey's care services living with dementia or mental health conditions, comfort and reassurance can be in the simplest of things, like a warm jumper, a book, or their favourite treat. We took these simple wishes and placed them upon our special wish trees at Grand Marché St Helier and Grand Marché St Peter.
In Guernsey, we supported the Rotary Club's Tree of Joy at Grand Marché St Martin, helping to bring Christmas joy and grant the wishes of local children who need it most.
By selecting a tag and buying a gift, you've brought joy to local people after a difficult year.

Parcels full of hope
In any given year, Christmas can be tough. But this year has seen local charities reach out to more islanders in need than usual.

This year we've teamed up with local charities including the Salvation Army, Shelter Trust, Grace Trust, Causeway Association, Sanctuary Trust, Guernsey Welfare, Safer.gg and Bright Beginnings to provide a 'Christmas in a box'.
Filled with a few essentials plus some festive treats, the boxes will be delivered to those most at need this Christmastime to help share a little Christmas sparkle and kindness.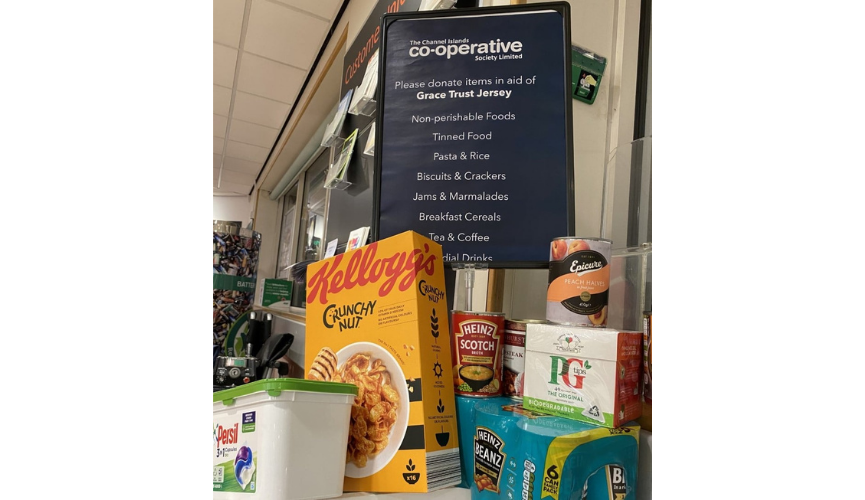 Donations to help make a difference 
Foodbanks play a crucial role within our community. For those who are in-between or fall within the gaps of support systems, foodbanks can help make a real difference to everyday life.
It's why we collect items for Guernsey Welfare and Jersey Shelter Trust all year round at our food donation points. Your kind donations of everyday items make a huge difference to these local lifelines, especially at Christmas.
Thanks to our members, we're also able to provide a little extra support at this time of year, like donating Grace Trust's supply of long-life milk for the month of December, and giving selection boxes to Guernsey Welfare and Variety, the Children's Charity of Jersey.
When we come together, we can achieve incredible things.