Bean14: Meet the producer
08 June 2020
Think coffee and it's likely you imagine huge plantations in Brazil, Colombia and Kenya but incredible coffee is being made right here in the Channel Islands, and it's available in our Guernsey stores.
Meet Chris Bader – the man behind Guernsey's Bean 14 – who started making delicious coffee as a hobby and now runs a successful business. Chris has been running the business since 2006.
Chris said: 'It all started after I got a home espresso machine for Christmas. This soon led to spending my tax rebate on a 'HotTop' coffee roaster which I put in my garage. I slowly learnt how to roast coffee which lead to producing coffee for friends and ultimately starting my own business.
Coffee has certainly opened up a new world for Chris and Bean 14. 'One of the highlights has been having the opportunity to visit plantations and assist with the Cup of Excellence program.  Now my young family is getting a bit older it is something I am looking forward to doing again.'
Cup of Excellence has allowed Chris to see and meet different coffee producers from all over the world. The awards are almost like an industry standard, which looks to recognise the highest quality and best practices in the coffee world.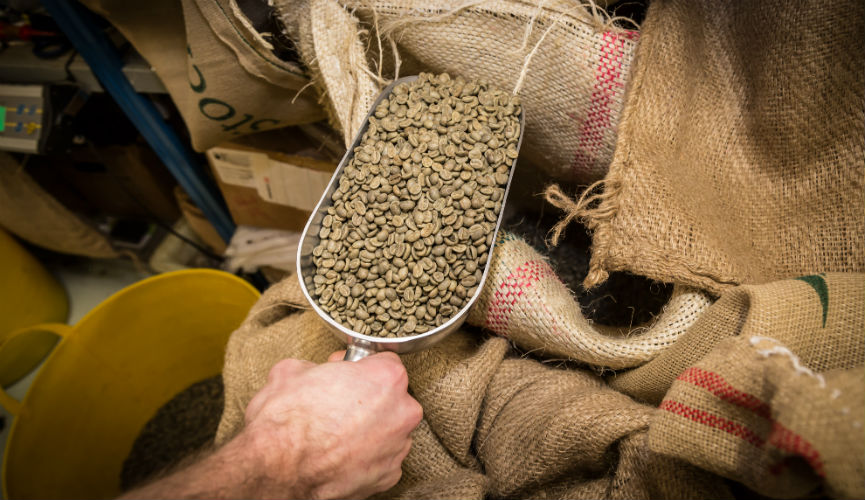 Something's brewing in the Bailiwick 
All of Bean 14's coffees are researched, developed and created at their own purpose built roastery right here in the island.
'There's a fine art to creating coffee,' said Chris. 'It can sometimes take months of development to find a great blend which has the texture and flavour we set out to achieve.
'We use a mix of the traditional craft of roasting coffee (sight and smell) aided by the latest technology to get it right every time.
'We're probably a bit like scientists in a way, experimenting and testing, then experimenting again. Very small changes can make a very big difference in coffee roasting, so having the technology to replicate the roast profile means customers can enjoy the same experience again and again.'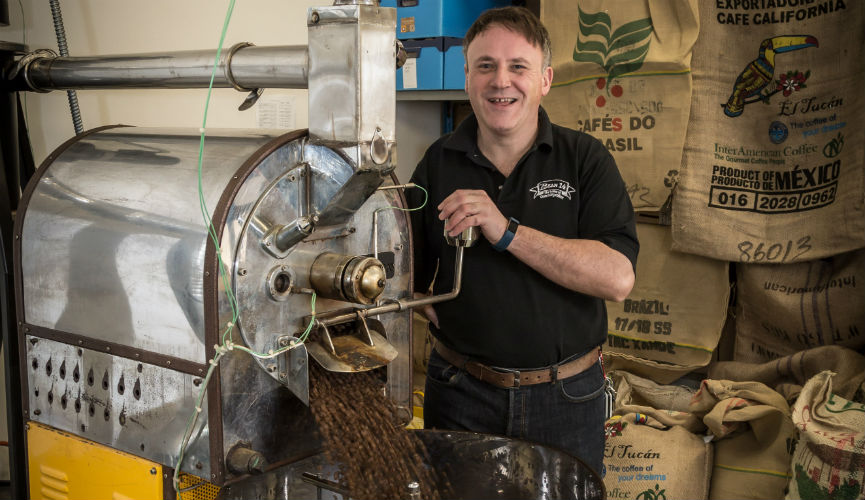 Bringing a blend of local to coffee 
Bean14's Guernsey roots shows in the variety of locally inspired names for their home-grown coffees such as 'St Peter Port Blend', 'Double D'or' and 'Joyful Cliff Path'.
Chris said: 'Being local does mean a great deal to us. Double D'or', is named after an old Guernsey coin, 'St Peter Port' will wake you up in the morning.  'Joyful Cliff Path' was named after living at Jerbourg and walking the dog on the cliffs every day- it's calming.'
Why Bean14?
'It's one of the questions I'm often asked, and the answer is because once the bag is opened it begins to lose its flavour,' Chris explains.
'It is best to use coffee while it's fresh, within 14 days, hence the name Bean14.'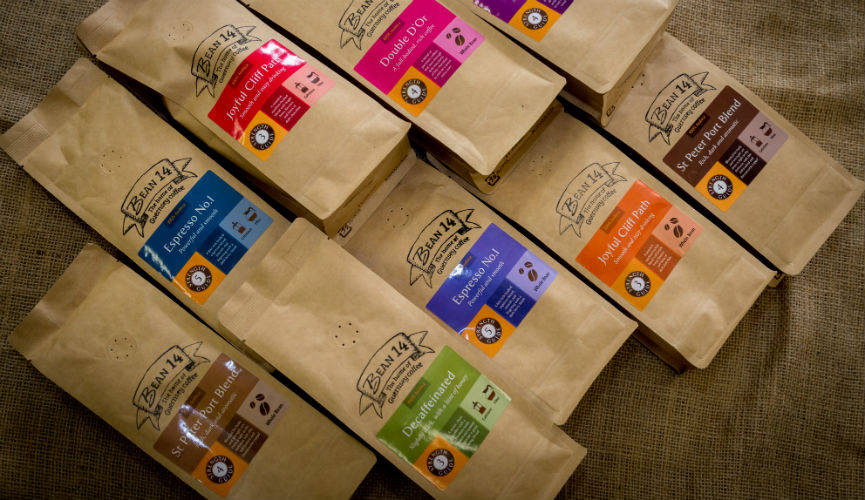 He adds: 'Like any Guernsey producer, we have absolute faith and pride in our product, that it can stand on shelves and be as good as, if not better than, the 'big brands'.
'Buying local is not only about supporting Guernsey producers like us, it's more than that. It's expanding our island's skill set, it's diversifying our economy, it's caring for our environment and giving back to the local economy.'
And what's the secret to a perfect Bean14 brew?
'There are so many ways to enjoy our coffee and it's worth trying different blends and making it in different ways,' Chris said.
'During the summer months, I think a cold brewed coffee makes a great drink to enjoy in the warm Guernsey sunshine.
'It's all about letting the coffee brew over a long period of time with cold water, rather than a short amount of time with hot water'. Simply get your favourite Bean14 blend, grind the coffee and leave it to brew in cold water, overnight, in the fridge.
'Then filter the coffee.  Drink it over ice and if you fancy try adding cold Guernsey milk. It brings out a whole new flavour in the coffee, a smoother, mellower drink,' he smiles.