Channel Islands Coop thanks shoppers for their generosity for its Easter campaign
17 April 2023
The Channel Islands Co-op (the Co-op) is thanking generous shoppers for helping to raise £6,000, which will be donated across 12 local food banks and charities in Jersey and Guernsey. The donations from the successful £2.50 Easter donation voucher scheme will go towards charities across both islands. Vouchers were launched last month for customers to purchase in store – aiming to help those in need over the Easter holidays and beyond.
The donations will go towards incredible causes across the Channel Islands, with £3,060 raised for Jersey to help: Salvation Army, Shelter Trust, Age Concern, Women's Refuge, St Vincent De Paul, and Brighter Futures. A total of £2,940 was raised for Guernsey, supporting: Bright Beginnings, Wigwam, Salvation Army, Guernsey Welfare Service, Women's Refuge, and Age Concern. 
An incredible 1,195 vouchers were sold in the lead up to Easter and Co-op matched the voucher donations, with 100% of proceeds going to local charities.
Carl Winn, head of community and sustainability at the Channel Islands Co-op, said: "All of us at the Co-op would like to thank the kindness and generosity shown by our customers across both Jersey and Guernsey stores in helping us raise these donations.

"Our local community is at the heart of everything that we do, and we are proud to be able to match the amount raised to help us to donate such a generous amount to lots of amazing causes who are all working hard to make a difference.
"Due to the positive feedback, Coop is currently working on launching the ability to donate to a food bank a permanent feature across CI Coop stores in the coming weeks. This will mean that as well as having the food donation boxes in five stores, customers will also be able to donate £1, or multiples of £1, by just adding it to their shopping at the checkout. We are looking forward to announcing final details on this new initiative very soon."
For more details: www.channelislands.coop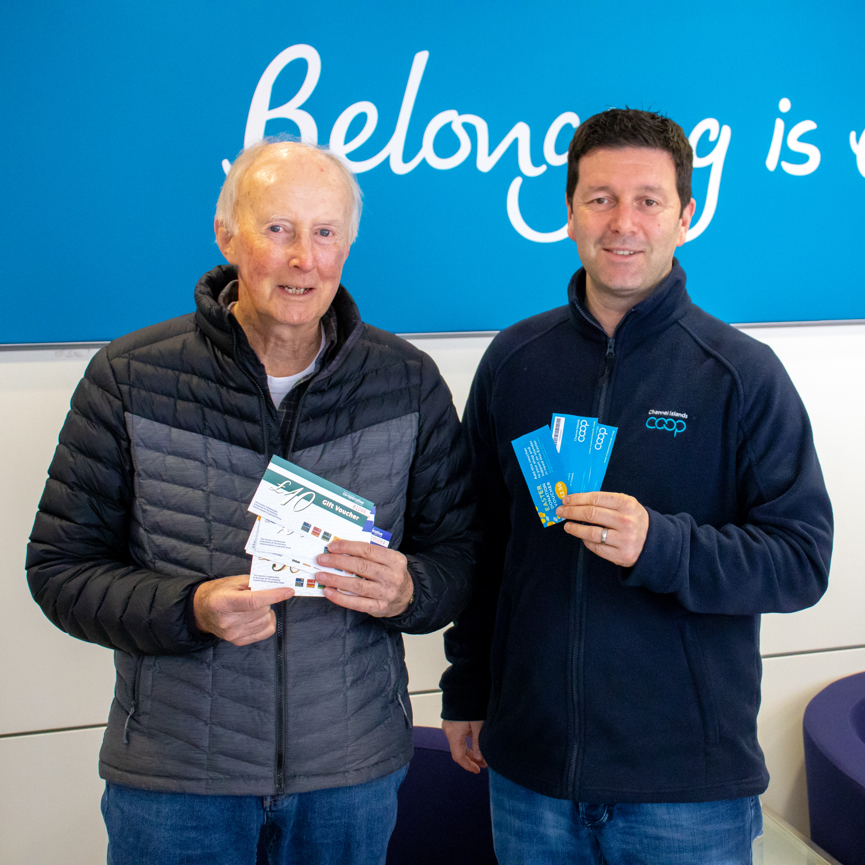 Photo 1:
Left-right: Richard Robins from Shelter Trust Jersey with Carl Winn, Head of community and sustainability and CI Coop with the donation of vouchers.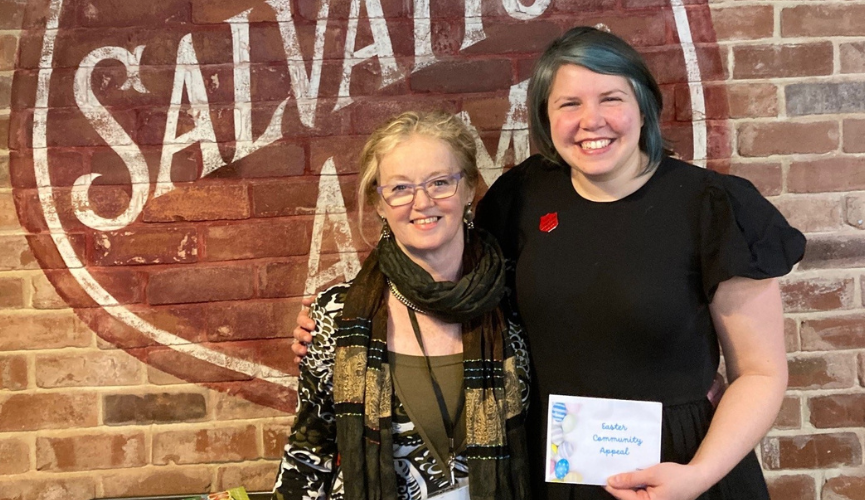 Photo 2:
Left-right: Fiona Murphy, community and sustainability officer for CI Coop and Alice Nunn from Salvation Army Jersey.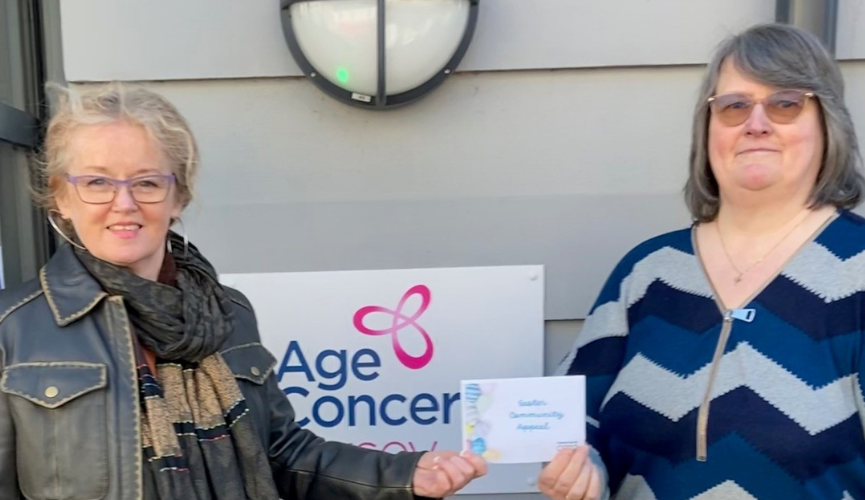 Photo 3:
Left-right: Fiona Murphy, community and sustainability officer for CI Coop and Trudi Galichan from Age Concern Jersey.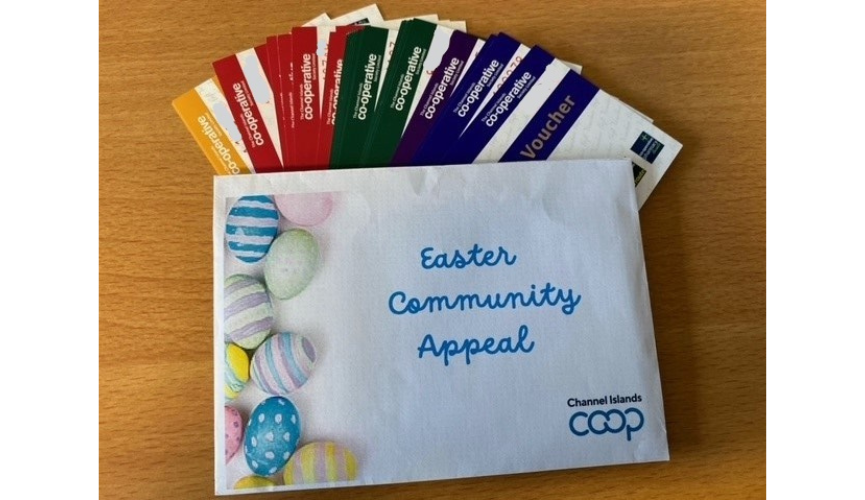 Photo 4:
Envelope of vouchers for Safer Guernsey (Women's Refuge). Credit: Safer.gg