Co-op helps provide sustainable menstrual products to girls in Guernsey
17 September 2020
Something as simple as filling in an application form for our Eco fund can go on to make a huge difference to those across the Channel Islands.
Last year, SHARE Education Services saw one of our Eco fund posters in store and decided it would be just the thing to get their latest project off the ground. 
Now more than 350 Year 7 pupils across Guernsey, Alderney, Sark and Herm have been given a pack of sustainable menstrual pads. And the funding also allowed SHARE to offer menstrual cups to Year 11 pupils across the Bailiwick.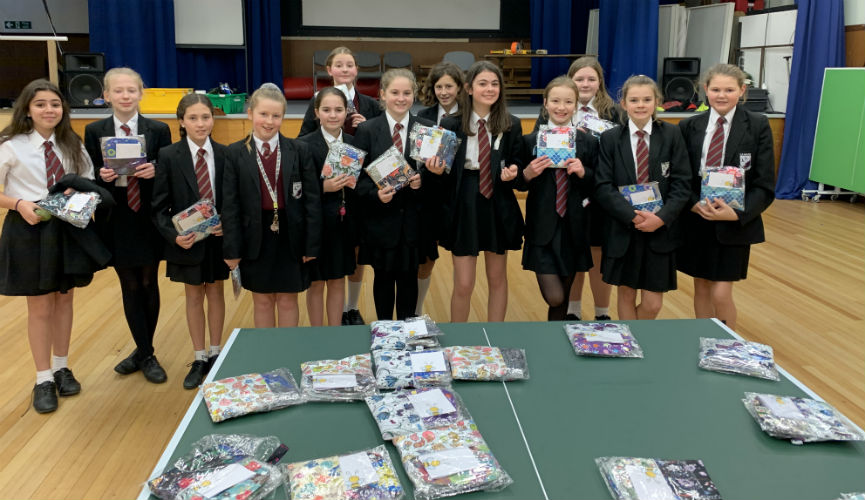 What is SHARE and what support do they offer young girls? 
SHARE are the sexual health and relationship educators, who work on behalf of the Government of Guernsey. They offer advice and support around sex education to students between Year 5 and Year 11.
Their latest project aims to teach girls about the range of sustainable menstrual products available, which are both cheaper and better for the environment than single-use equivalents.
Kate Corcoran, a sexual health and relationship educator for the service said: 'We provide sessions around puberty and coping with periods and if we can help teach our students how to cope with periods in a safe, sustainable, cost saving way this would be our aim. This not only helps with period poverty but also the environment.
'We let the girls know about the money they will save if they use sustainable products and give all our Year 6 girls a washable pad each, so they can get used to what it is like.
'We also give all our Year 7 pupils a bag of five pads. These have been really well received and the girls love the colours, patterns and feel of the pads.'
The team then explain to the pupils how to wash and care for their pads and the benefits of using them.
Kate adds: 'It allows the girls to take ownership of their periods and feel in control.'
A Year 9 student from Sark said: 'I like the reusable pads because I think that the colours and patterns on them are really pretty and make me want to use them. They are also really soft, so they are much more comfortable to use compared to the normal ones. I also love the fact that they are helping save the environment as they can be used many times.'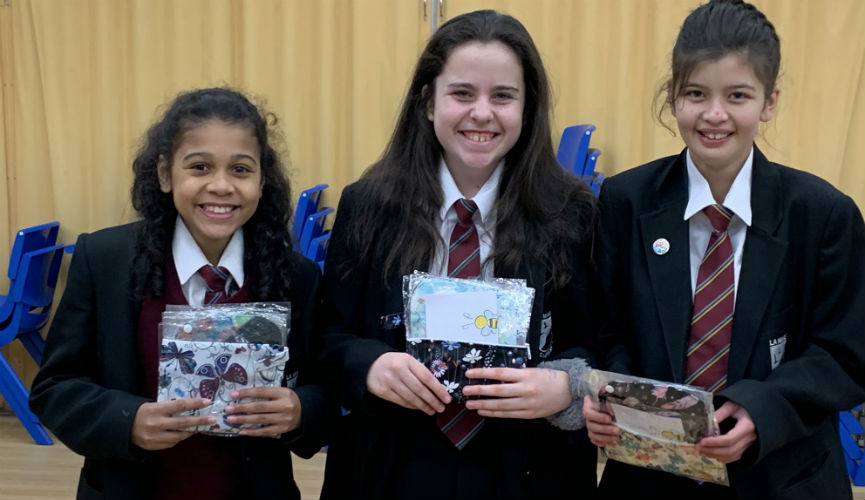 What difference has the Eco fund donation made to the project? 
'We didn't think we were going to be awarded any money, so it was fantastic when we were told we were successful,' Kate smiles.
The project also received funding from Bright Tights and Soroptimist International Guernsey, which enabled them to conduct a lot more research into different products and hand out more packs to more students.
To date 350 pads have been handed out to Year 7 girls and 250 menstrual cups have been given to Year 11 girls.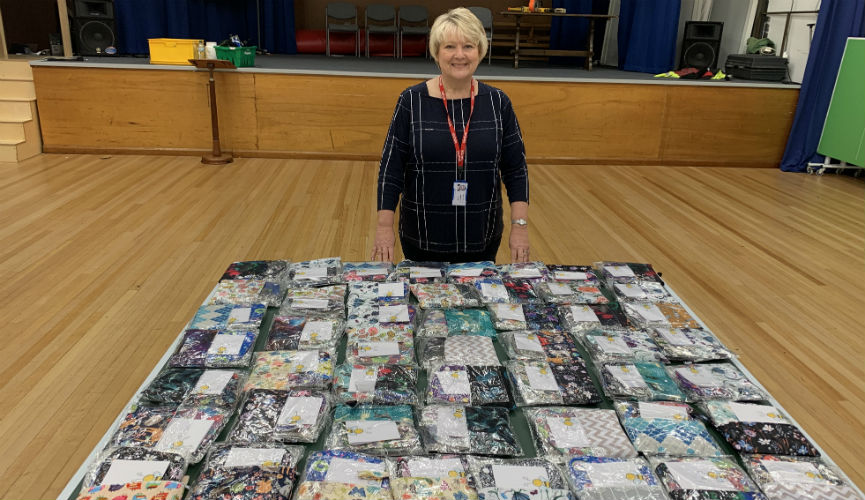 Kate goes on to say: 'We are trying to change the taboo around periods and make it a subject girls feel they can talk about with their parents and guardians. We want to stop girls from feeling embarrassed.
'When you think how much disposable tampons and pads cost it's a fortune. By having a menstrual cup or washable pads the girls can save a lot of money. It's also much better for the environment.'
Do you know a local project that could use support from our Eco Fund?
Find out if you or an organisation you know could get support from your Society. 
Simply head to our Eco Fund page to find out more.