Cocoa 49.2: Meet the producer
03 July 2023
Phani Kumar Kundeti or Chef Kundeti – as he's often called – began his journey into the world of chocolate during his culinary training in France, where he fell in love with French chocolate making and desserts.  
In early 2022, he launched Cocoa 49.2, Jersey's first 'bean to bar' chocolate manufacturer, combining ethically sourced Indian cocoa beans with the finest dairy produce from Jersey. Handcrafted in small batches, Cocoa 49.2 offers pure, nutritional, eco-friendly, and healthy chocolates without any additives or preservatives. 
We had a chat with Chef Kundeti, the man bringing artisanal chocolate to the island.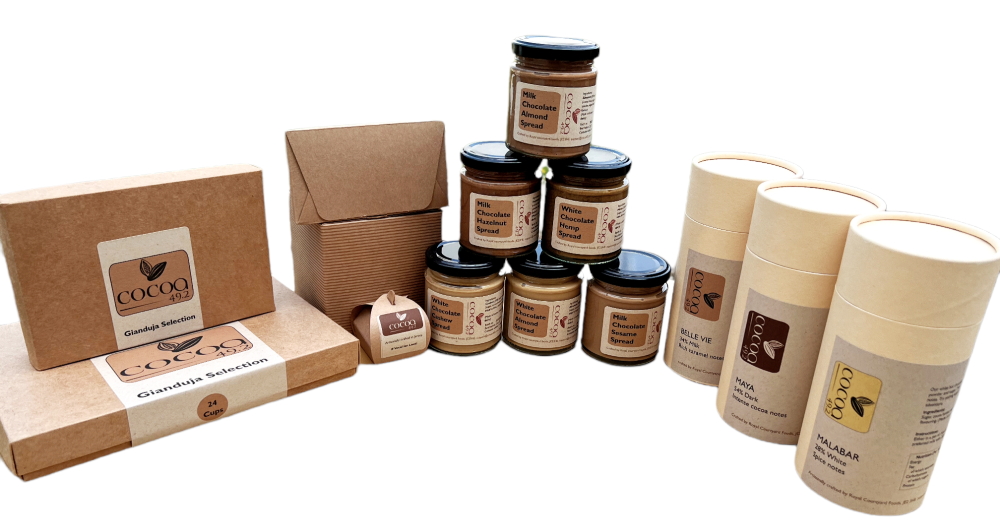 When and how did the idea for Cocoa 49.2 first originate?
When I was young, I went to do MBA in hospitality in France, as part of my culinary training I was introduced to the world of chocolate making at the 3 Michelin starred Hotel Negresco  in south of France. I fell in love with French chocolate making and their desserts, thus I have decided to become a pastry chef /chocolate maker… fast forward 15 years later and unlimited trainings in the field of chocolate from the world best chocolate masters and also winning multiple medals/awards myself in the field of chocolate at International level, I have decided in early 2019 to leave my day job as Executive head chef and pursue my interest in the field of chocolate.
I went to India and saw the potential the Indian cocoa has. I started working with the cocoa farmers and taught them the post harvesting process. Once I was happy with the farming practices and the flavour profile of the cocoa beans, I set up a cocoa processing plant in South India where we could process 24MT of cocoa beans. 
We started to supply our chocolate to hotels, restaurants, and the supermarket chains under the brand name KAUMA. I thought about bringing our premium cocoa to Jersey and launching it here in early 2022, but I didn't want to bring our Indian chocolate brand and sell it here. 
I wanted to curate a special chocolate product range keeping Jersey in the heart. This is when the Idea of cocoa 49.2 was born. Our first products were launched to public on 16 June 2022.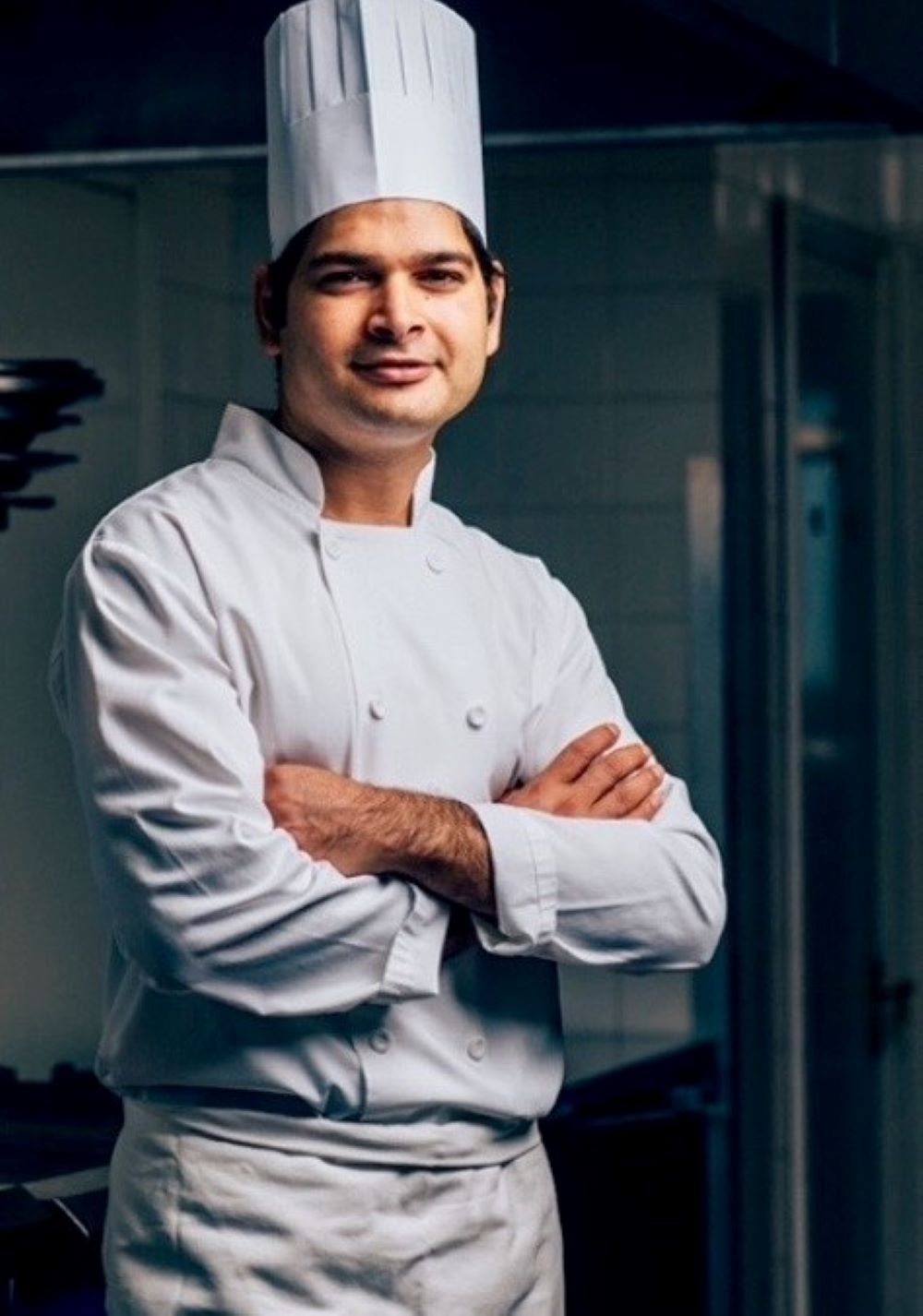 How would you describe Cocoa 49.2 to a newcomer?
Cocoa 49.2 is Jersey's first 'bean to bar' chocolate manufacturer, combining the purity and quality of ethically sourced Indian-grown cocoa beans with the finest dairy produce Jersey has to offer. Handcrafted in small batches in the heart of Jersey, Cocoa 49.2 highlights the best natural ingredients sourced from around the world, our chocolate is infused with love and passion without any nasty additives and preservatives. The result; a pure, nutritional, eco-friendly, and healthy chocolate you can enjoy guilt-free all year round. Also, now we are a proud Genuine Jersey member.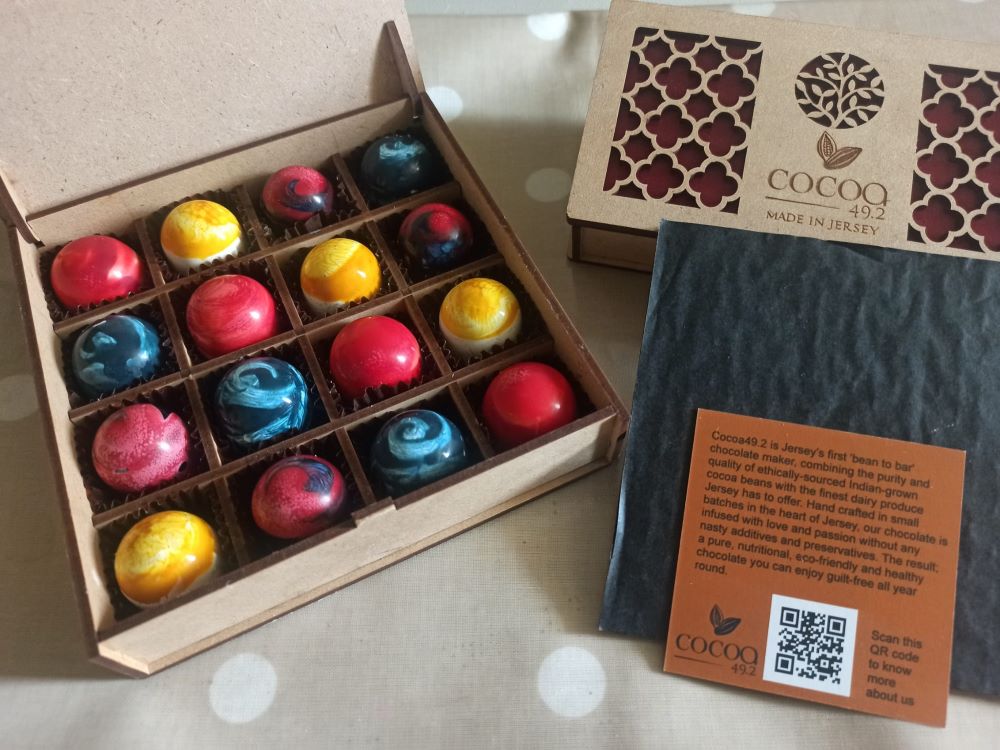 What were you doing before Cocoa 49.2?
Before the launch of Cocoa 49.2 I have spent some time in India setting up the mother company brand "Kauma" and working closely with cocoa farmers in south India. Before that I worked as chef in Jersey for over 12 years.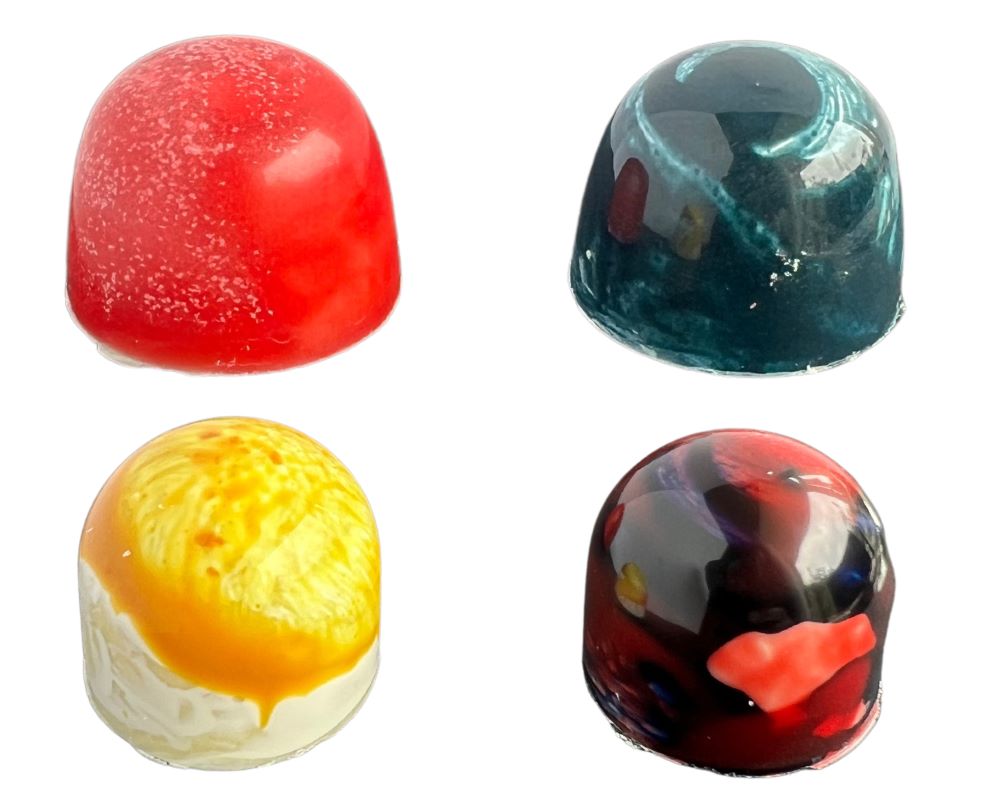 Can you tell us about an average day at Cocoa 49.2? 
As its one-man band, no two days at Cocoa 49.2 looks same, one day I could be focusing on production another day creating content for our social media audience or doing bookkeeping, or product photography or meeting retailers or marketing our products etc.
On a typical day, the day starts with checking the mails for the daily orders and online orders, preparing those, and doing the chocolate deliveries around the island to our retailers and Hospitality segment.
Then the production of chocolates starts in the afternoon and lasts as long as it needs, evening is all about planning the schedule for the next day.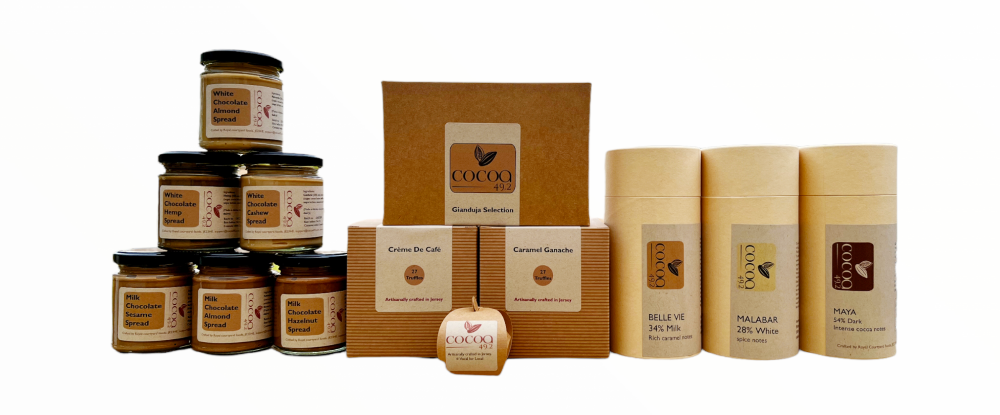 What makes Cocoa 49.2 unique? 
Cocoa 49.2 is one of the handful artisan chocolate makers in UK who procures and process cocoa beans right from the fermentation stage. 
We control how much sweetener goes in and follow our very own process and ageing of the chocolate, resulting in a unique flavour profile of our chocolate. 
All our products are made using our signature chocolate and cocoa butter, and are nutrient rich, combined with our 25 years of experience in creating clean and simple flavour products sets us apart from the rest.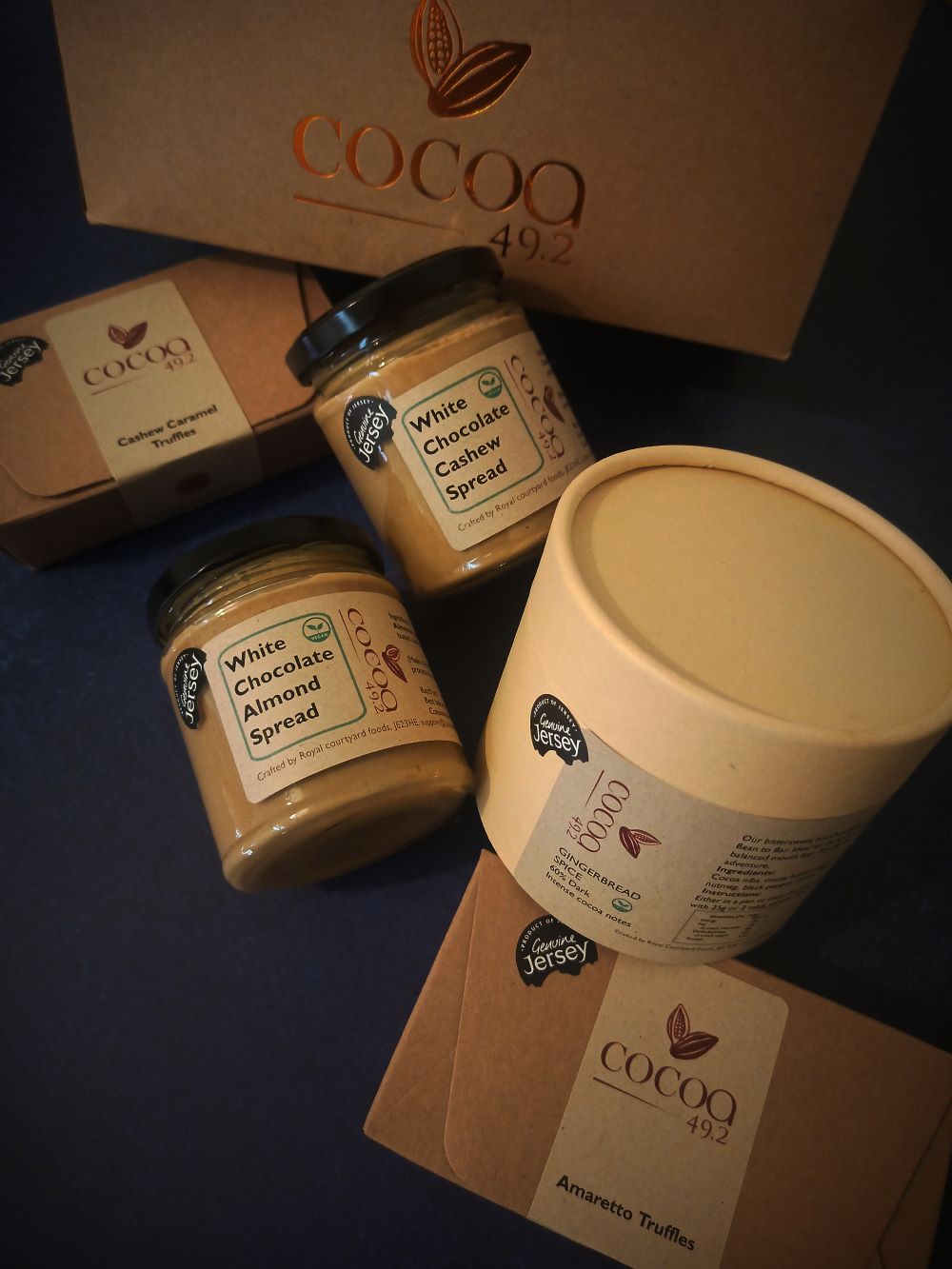 The name Cocoa 49.2 is very memorable. Is there a story behind the name?
Yes there is of course a story behind the brand name. When we did a market research  for the most consumed chocolate we found out that  it's the milk chocolate that's widely consumed worldwide, but me being a nutritionist would always opt for a dark chocolate for its health benefits, since then  I had in mind to create a milk chocolate with the health benefits of dark chocolate. 
I have developed a milk chocolate after years spent perfecting cocoa bean production with farmers in the south of India and this milk chocolate contains 49.2% cocoa solids, this being the origin of the company name and also coincidentally 49.2 is Jersey's latitude coordinate.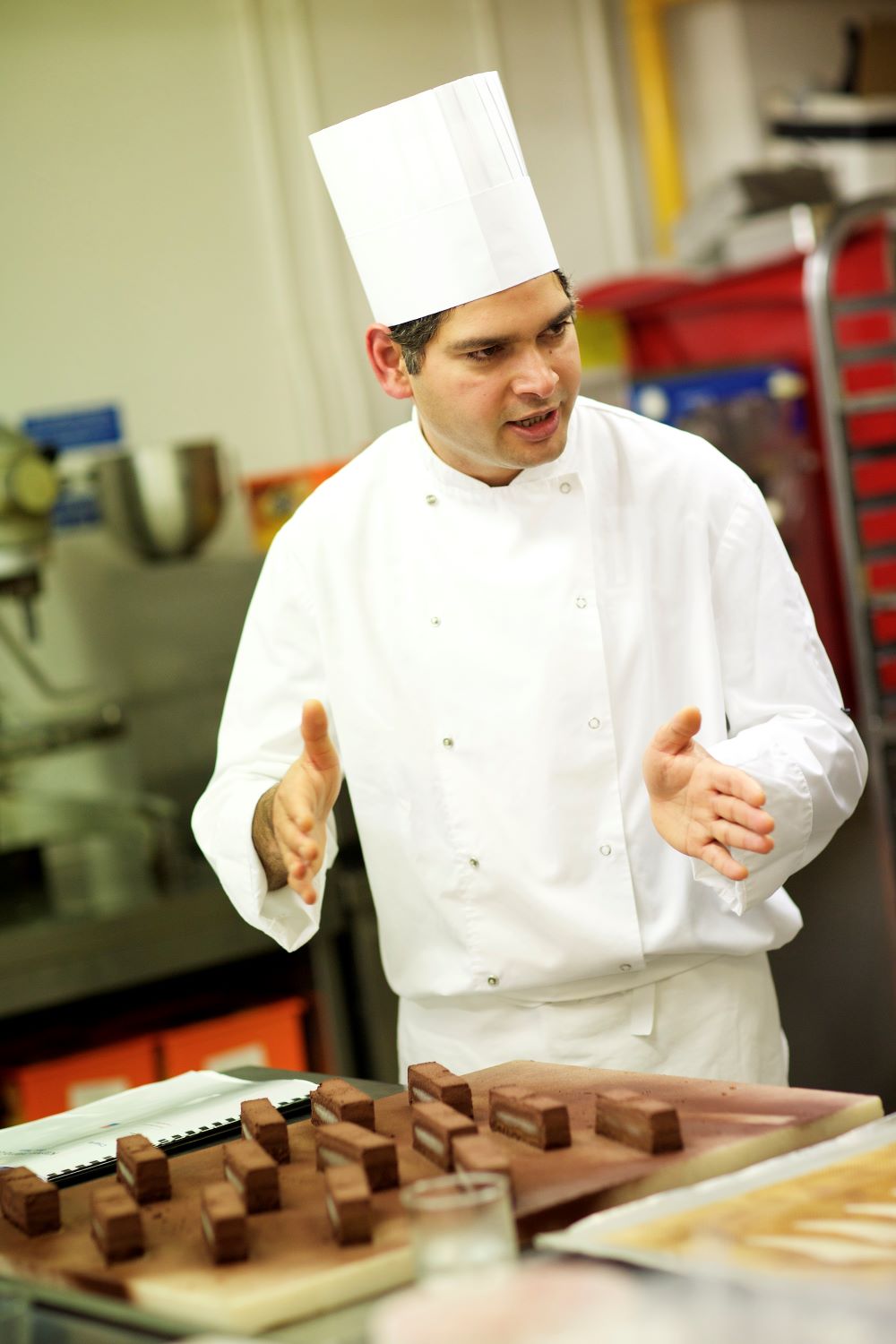 How important is for people to support local business? 
It's very important to support local business as they reinvest big part of their revenue back in to local economy.   
What is your own personal favourite of the Cocoa 49.2 products, and why?
I personally like each and every product that we make (they are all my favourites).