Colin and Christine Letto: Meet the community champions
22 May 2019
It's always interesting looking in drawers, leafing through old documents and having a trip down memory lane.
And this is exactly what islander Colin Letto does every time he opens one of his office drawers and finds his grandfather's Co-op share book, which dates back to 1919.
The name on the share book is Henry Elliott Letto. Henry founded H Letto and Son Ltd Jewellers in Charing Cross in 1913, just a few years before the Jersey Co-operative Society was formed. Henry was member number 277 and his first dividend recorded was 3 shillings and 9 pence.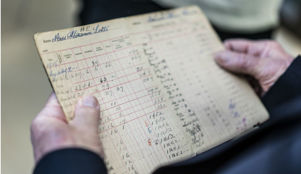 Now the book is kept safely by Colin who runs the jewellers with his wife Christine, and has done since the early 1980s.
A parent to two boys and grandparent to two, Colin said: 'I have always been a Co-op member.
'We shop in the Charing Cross store because that's where we always used to go when I was younger. I think it's a lovely store and the staff are all lovely in there.
'The Co-op is very important in places like Jersey and the Society has got a great following in the island. I remember going into the old Charing Cross store and buying bottles of milk as a young boy.'
What does running a jewellery shop involve?
Colin and Christine have sold pieces to everyone from former British racehorse trainer Jenny Pitman OBE to Bergerac actor Terence Alexander.
They have been part of the Co-op community for years and even helped cut the ribbon when we reopened the store in Charing Cross. Being a fellow retailer, H Letto and Son Ltd Jewellers play a big part in our local high-street.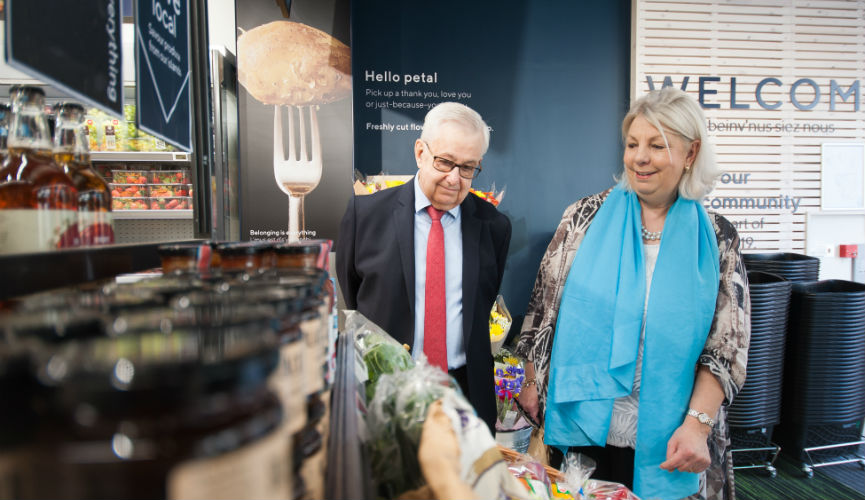 Christine said: 'We are huge supporters of the new development at Charing Cross and the area is so much better for having the Premier Inn and new Co-op there. That corner of St Helier now looks brilliant.'
And although you may think running a business is all hard work, the couple have also had lots of fun during their 30-odd years running the shop.
Christine said: 'We were invited to Buckingham Palace for the Queen's jubilee in 2012. We are one of Halcyon Days warrantees (Halcyon Days have a very close relationship with the British royal family). All of the royal family's warrantees were invited. We were able to look round the whole palace and the grounds. It was a wonderful experience.'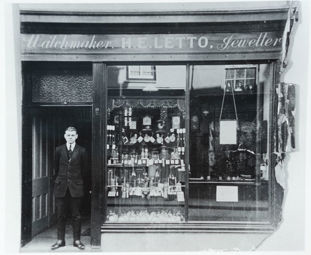 What's next for the Lettos?
Sadly Colin has been battling prostate cancer for just over two years but says he is 'on the right foot now and feeling much better'.
'It's really important that family-run businesses stay in the high-streets – we are the seeds in a lot of towns,' said Colin.
'People always say to us "it must be lovely running your own business" and it is but you are tied to it the whole time. I would love to say "I retire" and just clear my desk and leave one afternoon but I can't do that. I can't just walk out.'
The Lettos have been key supporters of the Society for generations and will continue to be. Their story is proof that there is still life in the high-street.
Have you been a supporter of the Co-op for many years, have any old memories that you would like to share with us, or remember shopping in our stores many years ago? Get in touch by emailing 100years@channelislands.coop. To find out more about our history, take a look at our 100-year timeline.