Dougie Richardson: Meet the producer
14 May 2020
Everyone loves a Jersey Royal – whether you have them served warm soaked in Jersey butter and mint, roasted, or cold in a salad – but for some islanders the Jersey Royal is more than a dinnertime ingredient, it's part of their life.
And this is the case for Dougie Richardson who has been working on his family's farm from the age of 16.
Dougie's famous potatoes are being sold in all our Jersey stores now and the islander believes he has created the perfect recipe.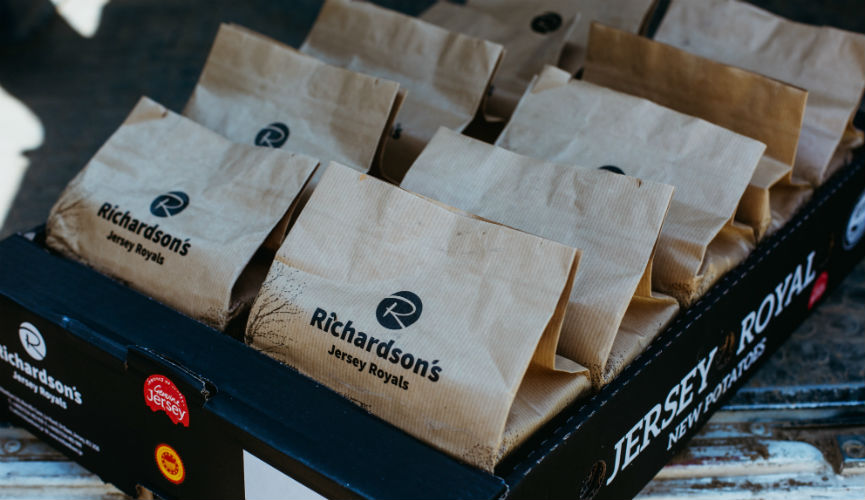 Where did your journey begin?
The Richardson family have been farming in Jersey since the 1500s. And Morville Farm in St Ouen, where Dougie now lives, has been the family home since 1952.
Dougie said: 'My father, Dougie Richardson senior, was a very progressive cattle breeder and grower. His passion for the Jersey cow and the Jersey Royal was infectious.
'By the time I'd finished my formal education, Dad had ceased growing tomatoes and cauliflowers. He had also dispersed the herd at Morville, and was concentrating instead on breeding Jersey cows. He worked closely with his brother Gerald and my elder cousins at North Lynn, St Martin, and growing Jersey Royals at our farm in St Ouen.'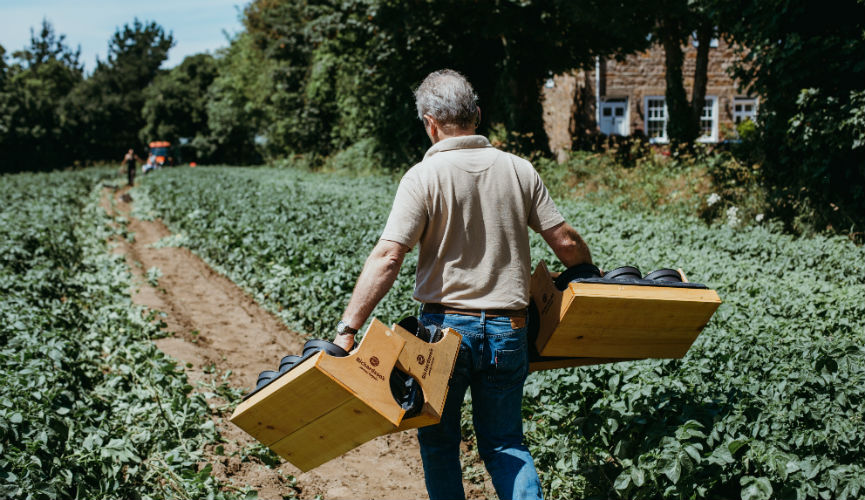 What's the secret to a perfect Jersey Royal?
'Good husbandry is paramount, with digging at the optimum time to fully capture the flavour,' Dougie says.
'The right packaging is important too and with our heat-sealed bags the freshness is sealed in.'
Dougie's potatoes are packaged and sold in specially lined, brown paper bags and delivered to all our stores daily throughout the season.
What's the process?
Dougie explains: 'We pick the potatoes into plant pots before transferring them into the paper bags. After heat-sealing back at the farm's packhouse, they can go straight to the stores to be sold.
'We are developing a mobile packhouse which will enable us to seal the bags in the field. It's all about being extremely gentle and picking them by hand, which really helps them keep that great taste.'
What do you love about being a local producer?
'I love the variety of the job,' Dougie smiles.
'I love that I work on the land with such a celebrated product as the Jersey Royal and it's nice to see the merits in mixing old methods with new methods to make progress.
'I have been picking potatoes since practically before I could walk, and started planting potatoes when I was nine years old.'
And what keeps you going?
'I certainly enjoy that first swig of beer at the end of a busy day and that first sip of coffee in the morning listening to country music,' he said.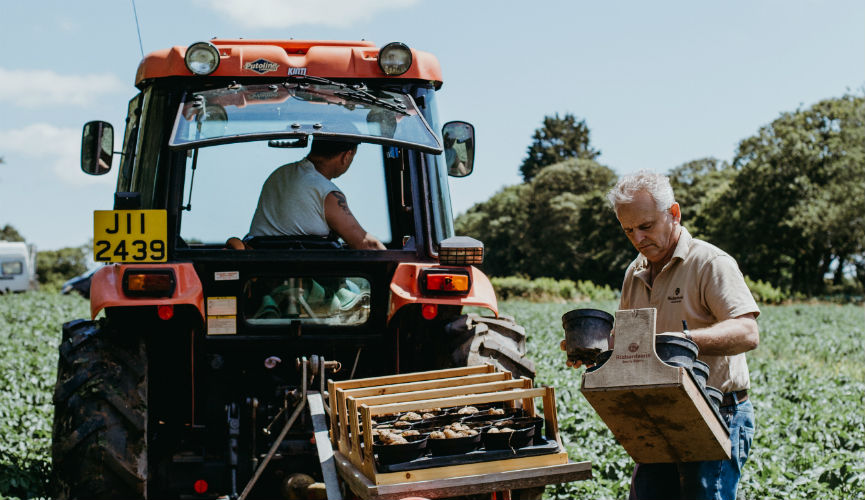 And how should islanders enjoy their potatoes?
Dougie said: 'I love the flavour of the Jersey Royal and the story behind them. When I'm eating them I think about how the potato has come to be on my plate and the history of it.
'My favourite way to cook them is to simply boil them for 20 minutes and don't be shy with the salt. Drain them and leave them on the side in the saucepan with the lid on for a couple of minutes. Add butter if you wish but I find you don't need butter with them because they taste so good.'