As an ethical and community retailer, we aim to lead the way in promoting products which are fair and sustainable.
31 March 2022
We want to help our members make positive, informed choices about the goods they purchase from us. It's why we're proud that all our own-brand Easter eggs have plastic-free packaging.
This is just another step we are taking in our commitment to preserving our local environment.
Planet-friendly packaging
Many of us have seen it before. The single-use plastic mould encasing chocolate Easter eggs in their boxes.
In many cases, this plastic is designed to make the chocolate eggs more marketable and enticing on shop shelves, but also acts as a protective barrier during transit.
But what is good for sales is not necessarily good for our environment. Once the chocolate treat is enjoyed, much of the packaging ends up in our bins as waste, including the plastic containers.
Along with Co-op Group in the UK, we've pledged to remove any unnecessary plastic which cannot be reused or recycled.
Through testing and research, Co-op UK have developed ways to ensure our own-brand chocolate eggs are protected during transit, whilst allowing customers to see our delicious and spectacular designs.
This really is a positive step forward in our sustainability practices. Removing plastic from our Easter packaging makes it much more accessible and easier to recycle, which in turn means less waste.
Fairtrade Easter Eggs since 2016
As you crack open one of our chocolate eggs on Easter Sunday, you can be sure that not only does it look and taste good, it is doing good for our planet too.
As well as all our Easter eggs being plastic-free, they are also lovingly created by using chocolate that is Fairtrade sourced. It follows the commitment made by us to ensure that all our own-brand chocolate products are made from Fairtrade cocoa – including our Easter eggs.
Give a treat this Easter that gives back
Why not pick up one of our own-brand, exclusive Fairtrade and plastic-free chocolate eggs for your friends and family this Easter?

Our eggs-tra-ordinary range includes*: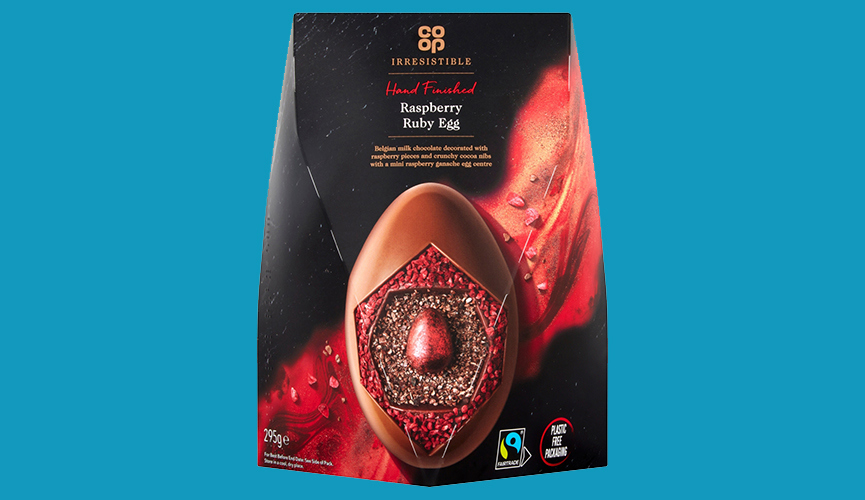 Co-op Irresistible Fairtrade Hand Finished Raspberry Ruby Egg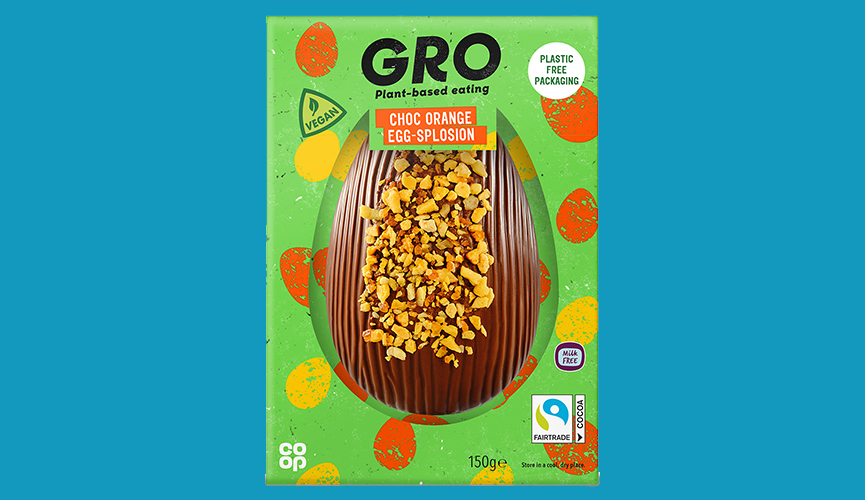 GRO Choc Orange Egg-Splosion (this one's vegan!)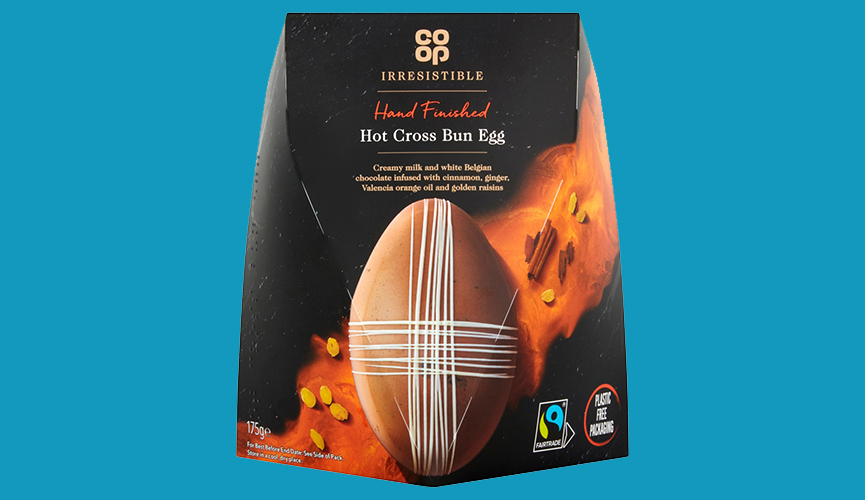 Co-op Irresistible Fairtrade Hand Finished Hot Cross Bun Egg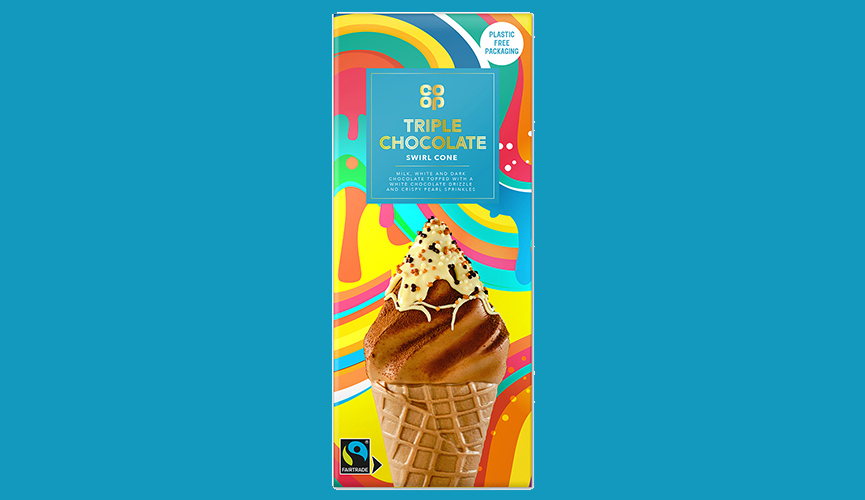 Co-op Fairtrade Triple Chocolate Swirl Cone
Go on the hunt for our exclusive Easter eggs in store today. 
*Available whilst stocks last at selected stores.