Exploring the plant-based lifestyle
10 January 2022
Let's talk vegan.

Every year, more people are making the decision to change to a plant-based diet and choosing to go vegan.
Becoming vegan can benefit our personal health, help support animal welfare and the environment. It's easy to see why people are choosing to adopt the plant-based lifestyle.
Right now, thousands of people around the world are taking part in Veganuary. The annual campaign is ran by a non-profit organisation which helps encourage people to try going meat-free throughout January.
What are the benefits of going vegan?
A vegan diet is abundant with vitamins B1, C and E, while also being proven to be richer in certain nutrients providing more antioxidants, fibre and beneficial plant compounds. As well as potassium, magnesium, iron, folic acid and minerals.
Plant-based diets have a natural tendency to reduce your calorie intake, making them effective at promoting weight loss.
Eating multitudes of fresh fruit, vegetables, whole grains and nuts. These healthy staples are linked to reducing the risk of conditions such as heart disease, type 2 diabetes, hypertension, stroke, obesity and even some cancers.
These facts were taken from Alina Petre – Healthline Nutritionist article '6 Science-based health benefits of eating vegan'.
Will a plant-based diet make a difference to our environment?
According to The Guardian's  Going vegan: can switching to a plant-based diet really save the planet? avoiding meat and dairy products is the single biggest way to reduce your environmental impact on the planet.
Chickens, cows, sheep and pigs are the species which we breed the most. These animals need vast amounts of water, emit methane and greenhouse gases and produce huge amounts of waste.
We need electricity to keep the meat cool, gas to cook, energy to plough and harvest fields that grow the crops the animals eat.
Did you know…
Vegans save

 

1,100 gallons

 

of water each day
Being vegan cuts your

 

carbon footprint in half
Vegans spare the lives of around

 

30 animals each year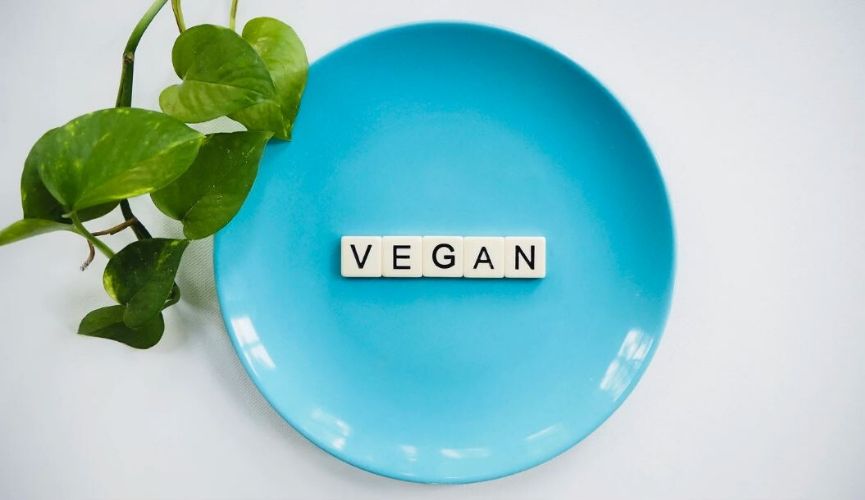 Your Co-op is supporting the vegan diet
We're proud to have our own delicious variety of vegan products called GRO.
By tapping into the latest consumer trends our GRO range was designed to meet the growing appetite for plant-based alternatives. The tasty selection introduces meat free versions of your dinnertime favourites as well as on-the-go snacks, lunch and breakfast options.
Pop into our stores today and try our GRO range, exclusive to Co-op. You can also shop our GRO range online here.
Subject to availability. Selected stores only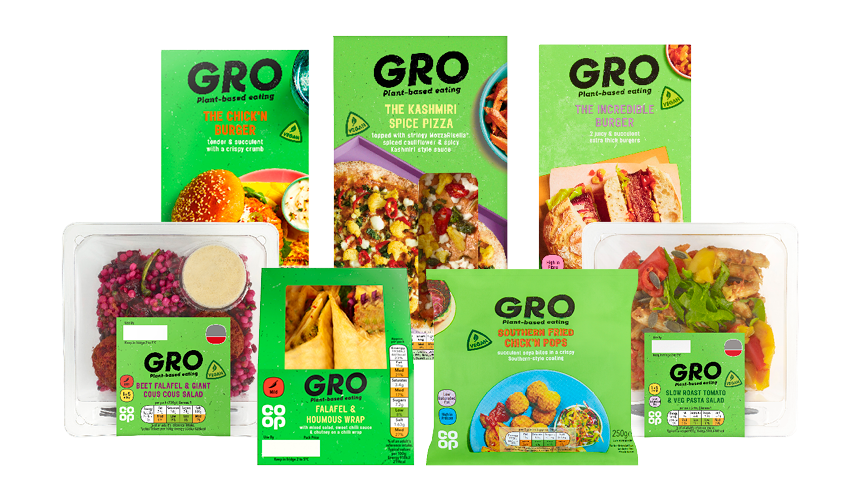 Check out some of our tasty vegan recipes below.