Forbidden Cocktails: Meet the producer
08 August 2023
Meet Forbidden Cocktails: created by the team behind The Blind Pig Speakeasy in Jersey. When lockdowns gripped our islands, The Blind Pig team knew they needed to diversify, so introduced home delivery, bringing their delicious pre-mixed cocktails to thirsty customers. We spoke with Brian Smith, the veteran barman behind the venture, who, with 27 years of mixology experience knows a thing or two about making cocktails.
Tell us how Forbidden Cocktails was born? 
Forbidden cocktails was born from The Blind Pig Speakeasy team in Jersey. The inspiration of the secretive cocktail culture loved by many local and international regulars.
Lock-down was an incredible life changing experience for everybody, and the feeling of an apocalyptic existence was very real. But the desire of the good old resilient Channel Islanders wouldn't let a little pandemic get in the way of a good cocktail from The Blind Pig. So, the home cocktail delivery was born. From the Lemonberry house special, to the classic Old fashioned were pouched and bottled. The cocktail deprivation was over.
The support of our great Islanders kept the timeless speakeasy above par level just in time to give birth to a magical new brand, Forbidden Cocktails.
Forbidden has given our beloved bar a new exciting and diverse edge to our business. So much so, to a whole new level of an international audience.
We welcome you to enter the world of Forbidden Cocktails.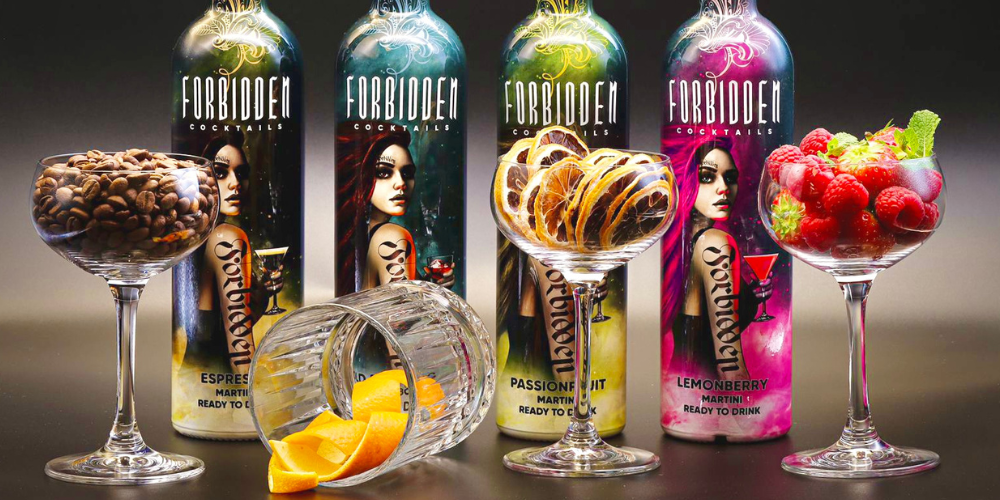 What makes Forbidden Cocktails so unique? 
Our ready to drink range are not the simple spirit & mixer in a can or bottle, all our products have a minimum of 4 premium ingredients that appealed to all demographics, whilst using recyclable materials, Vegan friendly, Gluten-free and using all natural ingredients. The flavour profiles have been created, tried and tested over 27 years from our founder and self confessed barman ( Brian Smith )
What gave you the idea for Forbidden Cocktails? 
The popularity of Ready to drink cocktails across the world has proven to be the fastest growing category and predicted to have an 8% market gap by 2025, I wanted to have another arm to our business just in case of a little anomaly such as a pandemic. But ultimately I wanted to share to the world what we create in a little bar in Jersey called The Blind Pig, so my inspiration was the cocktails we were making every evening.
Can you talk us through the process of making? 
Our Drinks are produced under a strict clinical environment that proudly maintains the SALSA approval standards. We source our ingredients from like minded supplies that hold sustainability in their ethos. Our drinks are mixed in giant vats, that equally balance our flavours via a precise recipe card, and in the case of the carbonation process our ingredient once perfectly mixed sits in a pressurised temperature controlled vat, to build up a natural carbonation gauge in preparation for canning.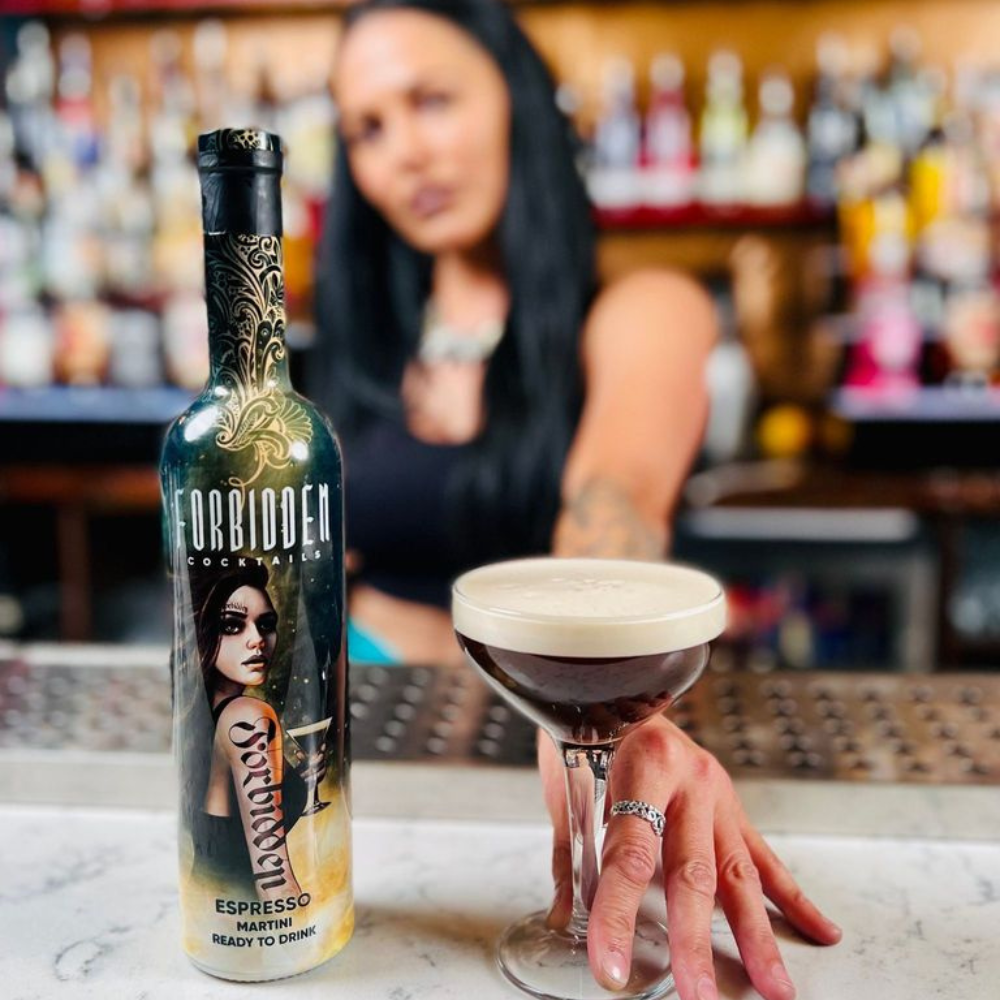 What were you doing before you started Forbidden Cocktails? 
We have always been in the drinks world, one way or another. Normally serving in our local bar The Blind Pig Speakeasy Jersey. We have been serving the local Jersey marketplace for over 11 years now. We also have a sister company called Alfresco Events & Bars, which has been providing beverages for outdoor events and catering since 2008. Corporate, festival, street vending and boxing events. 
Can you describe an average day at Forbidden Cocktails? 
It's never an average day because it's so diverse, whether we are looking after social media, delivering our drinks to customers or setting up the supply chains, but most importantly doing customer tastings in supermarkets, hotels or bars. Our never ending fun of prospecting markets abroad to even trade shows in other jurisdictions could be split between chatting with European buyers or even as far afield as Vietnam. 
How important is it for people to support local businesses? 
It's fundamental to our local market place, my motto is local first! Our own financial eco system depends massively on supporting local businesses.
What does supporting local mean to you? 
Whether you are driving into your local mechanic, eating from your neighbourhood bakery or farmer, the chances are you will know them personally, and understand their struggles. The importance for me is the magic of connectivity in the community. We all need each other more than we realise.
What's your favourite Forbidden Cocktail product? 
I am a fan of the Lemonberry, It's perfectly balanced strawberry and raspberry flavours with a hint of vanilla always brings back childhood memories of sweetheart sweets or sherbet.