Guernsey Youth Commission: Meet the community champions
16 October 2019
There is something quite special about seeing young people laughing and smiling while creating healthy treats. Which is why we are proud supporters of the Guernsey Youth Commission and their 'playscheme.'
In 2018 the commission supported more than 6,800 individual children and young people, giving them the opportunity to continue learning 'valuable life and social skills' during the school holidays.
The charity has been delivering services since 2012.
What is the playscheme and how does it work?
The playscheme supports 30 young people every day during the Easter, summer and Christmas holidays. Activities such as arts and crafts, baking and cooking, sports and trips in the local area are all provided to those attending the scheme.
Rimna Khanom, education support for the commission, said: 'The playscheme allows young people to continue learning valuable life skills and social skills throughout the school holidays. This also means families can continue working through the holidays, knowing that there is an affordable provision that will support their children during school holidays.
'Some young people develop new friendships and become young leaders of playscheme as they attend over the years. Some of the young people have found it difficult to access other services, and we continue to strive to support the local community in an inclusive manner.'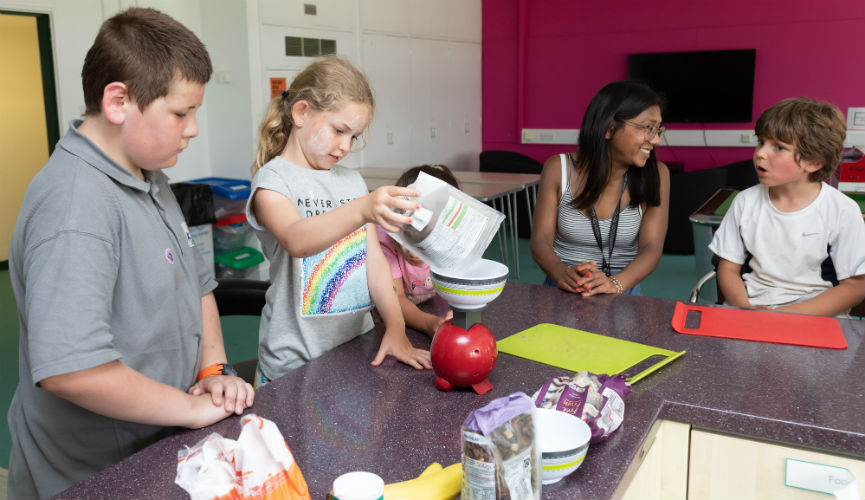 As a community retailer, how much does the Society support the Youth Commission?
'The generous support we get from the Co-op enhances the day to day running of our service and the experience of young people who access our services,' said Rimna.
She added: 'We are only able to run a variety of cookery and bakery sessions with generous support from the Co-op. They enable us to purchase all the ingredients for these sessions and ensure that we can cater for all dietary requirements, and if this wasn't possible, I really believe we wouldn't be able to run as many cookery sessions.'
We also provide enough support to enable all the young people accessing the service during school holidays to have a healthy snack each day.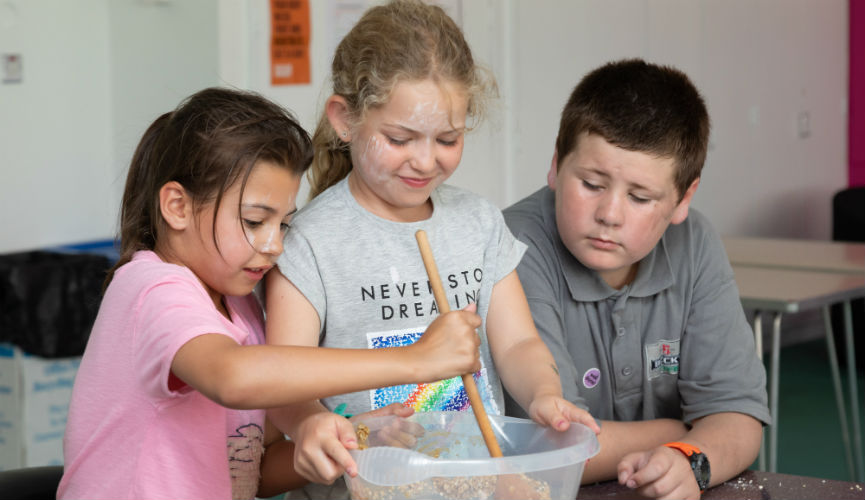 What do you love about your job?
Rimna said: 'I enjoy supporting all young people across the island. When I am not running playscheme, I also teach PSHE sessions in all secondary schools and colleges across Guernsey, raising awareness about domestic abuse.
'The variety in my role is challenging, but thoroughly enjoyable and satisfying, and I take great pleasure and pride in having the opportunity to be able to support so many young people in Guernsey.'
Find out more about the local community organisations and producers we work with.