Helping make positive memories after bereavement
16 December 2019
It's an everyday part of the job for our Travelmaker by Design team to help clients create holidays that lead to lifelong memories.
Yet, it's something extraordinary when you help make dreams become reality for those who have had a difficult start in life.
This is exactly what Travelmaker by Design does for local support organisation, Jersey Association of Bereavement Support for Children (JABS).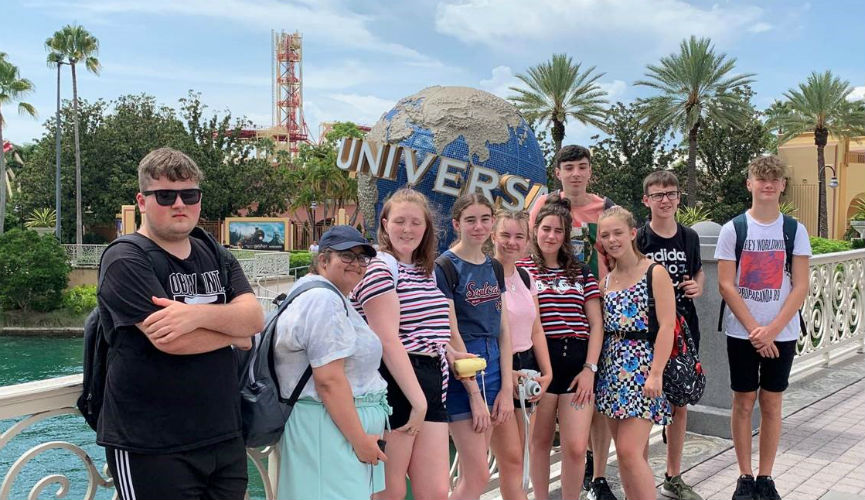 Supporting young islanders through bereavement
Since 1995, JABS has been supporting children and their families to deal with a significant loss in their life. They are a small, independent association of childcare professionals, parents and young people providing vital support for young islanders dealing with bereavement.
One goal of JABS is to provide a therapeutic group where young people feel safe to share and express their thoughts and feelings.
'When supported by a close and caring family or friends and teachers, many children seem in time to be able to adapt in a generally healthy way when something or someone close to them dies,' explains Phil Papworth, director of JABS.
Through talking to others in the same situation, the JABS team hope that the children provide support to one another. They begin to recognise that their emotions are normal and natural.
Getting the group socialising helps overcome isolation and provides a chance to escape the worries and stresses that arise with their circumstances.
Helping make memories to last a lifetime
For more than four years, Travelmaker by Design has been helping JABS. Together, they have enabled young people go on special holidays and create good memories to treasure.
This year was no different. Julie Law and her expert team set to work booking the members of JABS on a group holiday of a lifetime to Florida.
From transport and hotels to flights and theme park tickets, the team was able to help Phil create the ideal get-away for the group.
For the teenagers going to Florida with JABS, it was so much more than just a holiday. It was an opportunity to go abroad with friends and make positive, lasting memories.
'They really are the most extraordinary group of young people' said Phil.
'Each of them has a special and unique story, however, the 'magic' happens around their shared resilience and support for each other which reduces their sense of isolation and helps with their ability to cope.'
Part of the tradition includes a 'reunion' meal after the holiday. The Travelmaker by Design team invite the group to a meal out together. It's a time where the youngsters can reminisce about their trip and share the stories of their adventure.
For the Travelmaker team, it is a joy to join them. 'It is always such a heart-warming and rewarding event,' said Julie. 'It is lovely to see the group again and see them all enjoying being together.
'It also gives the group a chance to begin planning where their next adventure will be!'