Helping reduce bike crime with the States of Jersey Police
06 September 2019
If pedalling two wheels is your preferred mode of transport, you may have spotted some bike security marking events hosted by the States of Jersey Police (SOJP) this summer, sponsored by your Co-operative Society.
With cycling being an increasingly popular form of getting out and about around the island, many islanders are now investing in a bike for a much simpler and fitter way of commuting. But as more and more bikes join our roads, sadly, the risk of bike theft also increases.
The force recognised the popularity of cycling in the island but also the need to help islanders be aware of bike theft. Five years ago, the force began the initiative to help cyclists get their bikes securely marked to deter thieves.
How do the bike marking kits work? 
The kits used to mark the bikes are quick, simple and cause no damage. The security kit allows the bike frame to be permanently marked with a tamperproof serial number (visible with a UV light) and allows the bike to be registered on a national network helping it to be traced if it should be lost or stolen.
'The bike marking is an important part of our crime reduction initiative. If bikes are stolen they can be easily identified and returned to their rightful owners. The markings can also act as a deterrent and we are able to build up a database of bike frame numbers as a secondary security identification method,' said Abbie Fox, press officer for the police.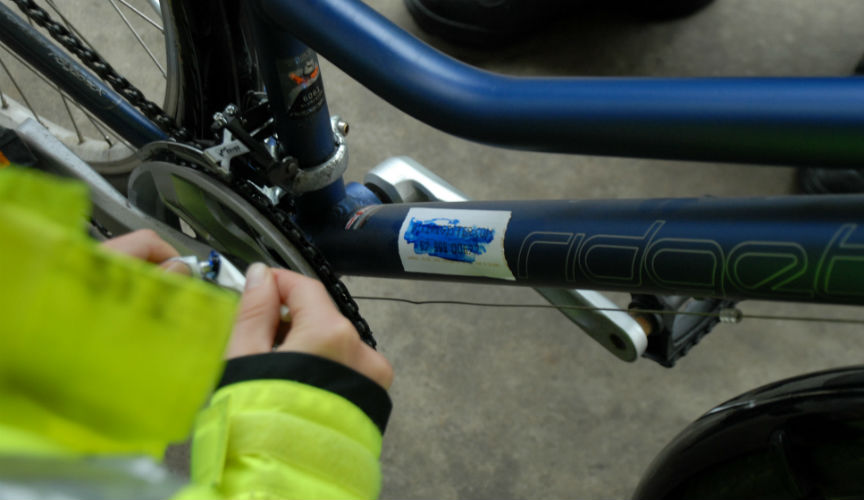 Your Co-op and Jersey police working together
To be registered and to get a bike securely marked would normally cost a cyclist just under £20. However, thanks to our members we have been able to sponsor all the kits so they are free to any islander who wishes to have one for their bike.
By sponsoring the bike security marking events throughout the summer, we have helped the SOJP reach more local cyclists than ever.
The response to the free events have been incredible with community officers marking over 400 bikes this year. The events held at West Park and Les Quennevais were particularly popular with commuters and visitors to the cycle track out west respectively.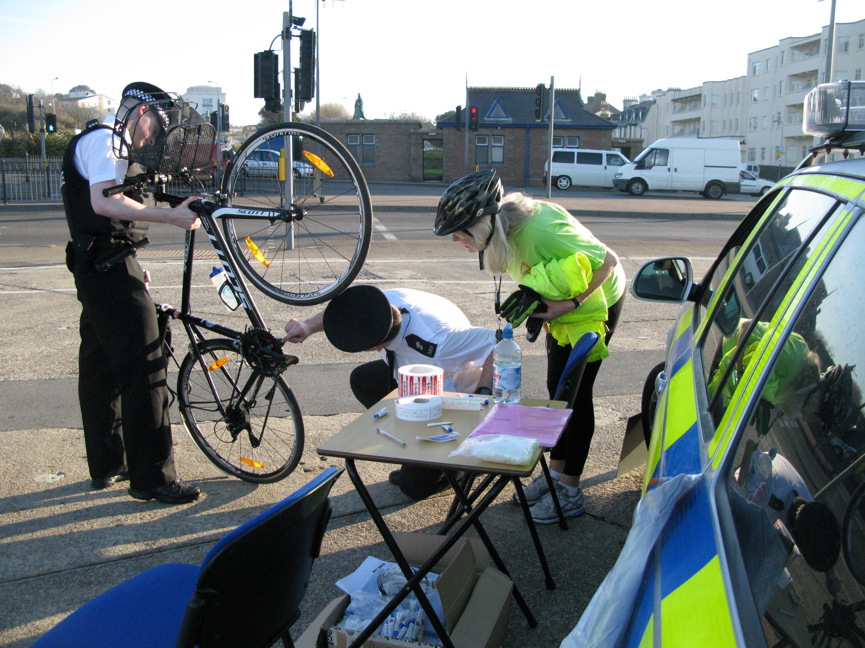 Making a real difference in the community
As a result of this scheme, the SOJP have already noticed the scheme to be much more effective in reuniting lost or stolen bikes with their rightful owners. Plus, with the series of bike marking events during 2019 proving to be so popular, the force are hoping to hold additional marking events to meet demand.
We believe in making a real difference to our local communities which is why we proudly sponsor this scheme.
Follow our social media channels and watch this space for news of further bike markings in the near future in your community.