Kim's summer favourites
16 August 2019
There's always reason to celebrate summer with your Society – whether it's eating local strawberries, chatting with friends over a BBQ or dipping a toe in the sea.
Your Society has everything you need to make the most of those holiday months.
Our colleagues love celebrating summer. Here Kim Tostevin, sales assistant at Grand Marché St Martin, shares how she loves spending her long summer days.
What does summer mean to you? 
Summer reminds me that I live on a beautiful island with other happy smiling islanders. Everyone always seems happier when the sun is shining.
What's your favourite summer food and drink and why? 
I love eating moules and frites in Arromanches-les-Bains or chicken ceaser salad when I'm at home in Guernsey.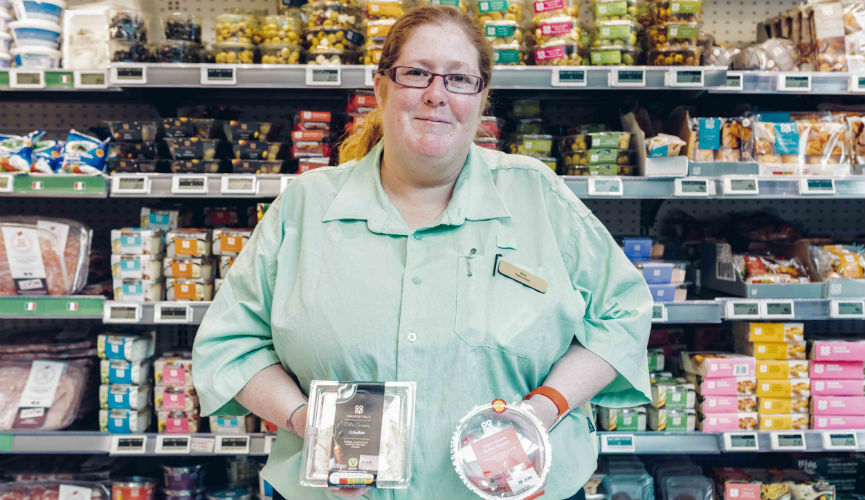 Do you prefer a BBQ or picnic and why? 
I prefer to have a BBQ at my in-laws house where I can relax with all my family.
Sea or pool?
I love going for a swim in the sea after work. I find swimming at high tide is a great way to unwind after a hot, busy day.
Do you prefer ice cream or a cold drink and why? 
I would have to say a nice cold beer.
What's your best childhood summer memory? 
I always remember spending time at the summer shows and making friends with other children that were visiting Guernsey on holiday.
What's your favourite summer location in Guernsey? 
In Guernsey I love going to Petit Port beach and spending the day there swimming. If I go off island then I like to visit Arromanches-les-Bains in France for D-Day.
What's your favourite thing to do in the summer months? 
I love spending time with my family and my great friends.
Find out more about how we're Celebrating Summer at the Co-op here.