Meet our head office helpers
05 December 2019
'Tis the season of giving, and what better way to give back than to support our in-store colleagues. Here at the Channel Islands Co-operative Society, belonging is everything, which is why we love to help each and every one in our community, including our very own colleagues.
What is Head Office Helpers?
As you can imagine, Christmas is a very busy period for your Co-op, especially our wonderful store colleagues, who are constantly on their feet making sure all products are in place and customers are happy with their shopping experience.
Sending our head office colleagues into stores for the day is a great way to support and show our appreciation to store colleagues at this very busy time of year.
Keep an eye out for our head office helpers in stores in the lead up to Christmas and don't forget to come and say 'hi'.
Meet a few of our head office helpers and see what they have been up to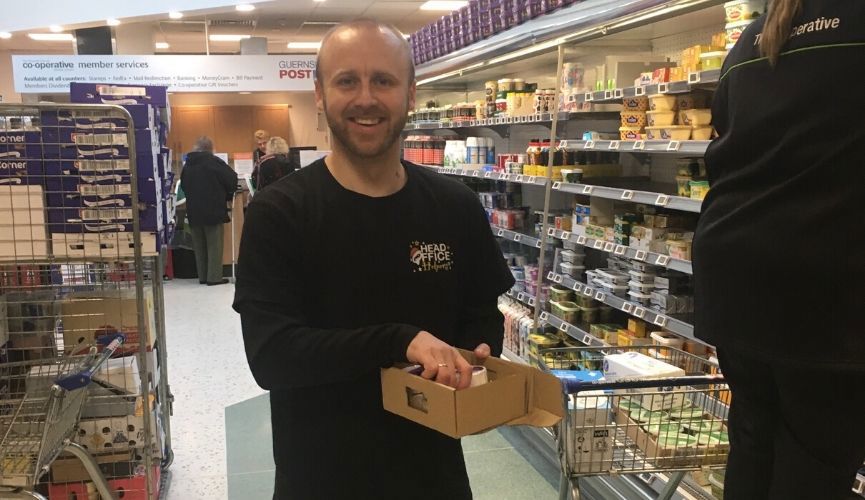 Aldis Belovs – technology delivery & change manager
'Head Office Helpers gives me an opportunity to support our frontline colleagues during times when it matters most. I see it from a stores perspective, and I know how challenging it is to get through the festive season.'
'I helped at St Martin's Grand Marché in Guernsey, helping to replenish chilled foods. It was a busy day, but the time went really fast. I really enjoyed meeting colleagues I already knew and also getting to know new ones. I witnessed great teamwork and felt welcome.'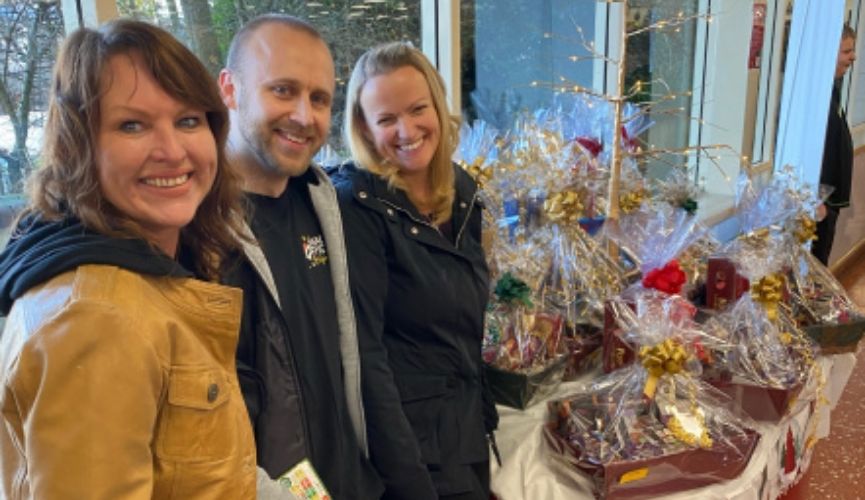 Kellie Dixon – PA to the CEO
'As well as supporting our store teams during this very busy part of the year, I get to meet new people, both colleagues and customers who I would never normally have the chance to speak with.  It also ignites my festive spirit – as anyone who has witnessed my singing knows!'
Kellie helped at Grand Marché St Martin, Guernsey, making hampers and pulling stock forward.
She said:
'The store teams are always welcoming, friendly and helpful but I have to say a special thank you to Paul and Pam – best year ever and new skills acquired!'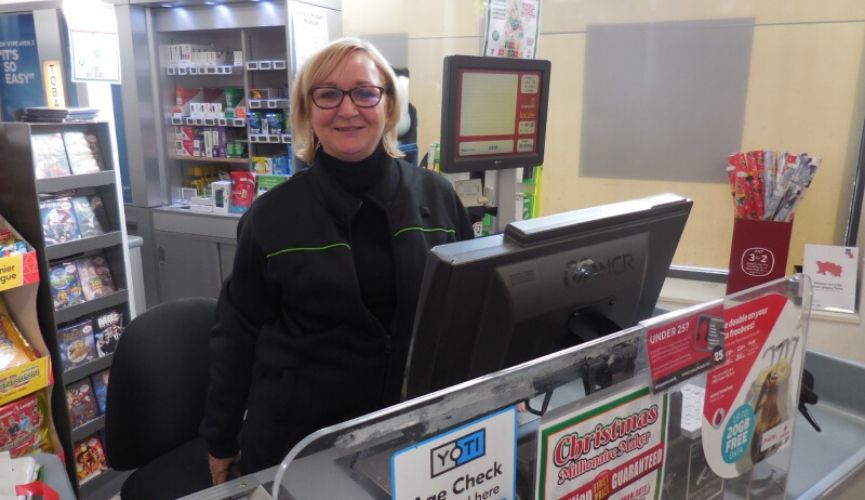 Rachelle Hopley – category manager: food
Rachelle helped at Locale Grouville working on the checkouts.
'To experience the role/activity in store is a valuable experience. It's an eye opener to witness the pressures our colleagues at the front end of the business must handle. I take my hat off to all staff. The till operator is the end experience for the shopper and this needs to run smoothly leaving the customer with a feel-good experience.'
'I enjoyed it, but I must say it was stressful. I will never again complain if I have to wait in a queue at a checkout!'