The Channel Islands Co-operative Society donates over £20,000 to Guernsey charities and causes in its first year
12 November 2021
The Channel Islands Co-operative Society has donated £20,422 to local charities and causes in Guernsey through its 2021 Community Fund grants.
Since its launch in March 2021, the Co-op Community Fund has supported a total of 23 projects in the island. The grants, ranging between £150 and £2,000, were given to initiatives aiming to make a real difference in the community. 
The first round of funding in Spring 2021 donated almost £10,000 to 10 local ventures. This included charities such as Les Bourgs Hospice which was granted £1,000. Working alongside the Pollinator Project in Guernsey, Les Bourgs Hospice created wild seed packs to encourage Islanders to start their own pollinator patch as part of the charity's 30th anniversary celebrations.
Explaining more about their project, Liz Stonebridge, fundraising administrator at Les Bourgs Hospice said: "We wanted to get involved in a positive community initiative to mark this significant milestone.
"The seed packs have been distributed to Islanders at various events that have been hosted by The Pollinator Project as part of the 30 ways to help Guernsey wildlife programme. It is hoped that by planting their own pollinator patch, people will be inspired by how easy it is to make a difference and will be encouraged to take further positive action in the future".

The second round of funding paid to charities in Autumn 2021 saw a further 13 projects receiving a share of £10,600.

Projects supported on this round included Fairtrade Guernsey Steering Group, Autism Guernsey, La Mare de Carteret Primary School and Guernsey Mobility, Let's Go.
A partner of the Guernsey Disability Alliance, Guernsey Mobility, Let's Go provides sport activities for adults with a range of mobility issues. Their grant of £1,000 helped with the hire of facilities to help allow the group to continue welcoming islanders of all abilities to meet, have fun and keep healthy.
Paul Wheatley, a coach for the not-for-profit group said: "Our aim is to create opportunities for less privileged islanders in our society to take part regularly in an activity without cost to the individual as majority of our participants are unable to do mainstream work.
"Thanks to the Co-op Community Fund grant, we can hire the hall at Beau Sejour and invite pupils from St Martin's School to come together with our group to play sports such as softball, tennis, bowling or boccia. It's simple, fun activities that are raising awareness and breaking down barriers and stigma around disability."
Following news of the total donation amounts, Carl Winn, head of community and sustainability for the Society shared his delight.
He said: "The response to our Community Fund has been simply incredible – especially in this its first year. We have seen an overwhelming number of applications – over 140 requests – from community and environmental projects in both Jersey and Guernsey. It is always a real challenge to narrow down which projects we can support, but we are delighted that we have seen a real difference already being made in our islands by those that have been supported."
Donations were also made to local groups and charities in Jersey totalling over £15,000 to 18 causes in the autumn round of funding, and a further £14,000 to 16 projects in the spring.
Applications for the Co-op Community Fund remain open all year-round with pay-outs being made to successful projects in spring and autumn. More details on the Society's new community fund can be found at: www.channelislands.coop/communityfund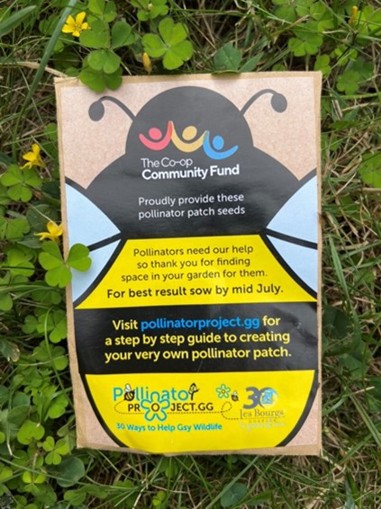 Photo: The Co-op Community Fund donation to Les Bourgs Hospice
created hundreds of free wildflower seed packs for islanders
(Credit: Les Bourgs Hospice)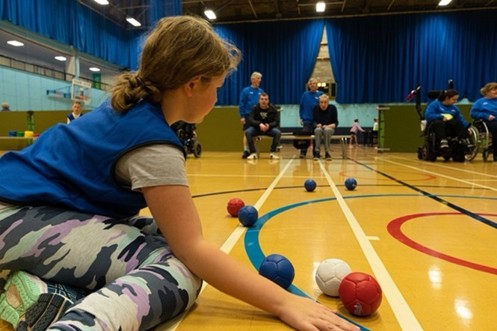 Photo: Guernsey Mobility Lets Go group will use their Co-op Community Fund donation to
hire sports facilities.
(Credit: On Screen Creations)