Our Eco Fund helps a local enterprise go zero waste
16 March 2020
It only takes a small action to make a big difference – which can be said for one of our Eco fund applicants.
In 2019, Acorn Enterprises took the simple step of applying to our Eco fund. And after a successful application they were able to put that funding towards a new machine for their Woodshack.
The new briquette machine has allowed the Woodshack to eliminate waste and create a product they can now sell.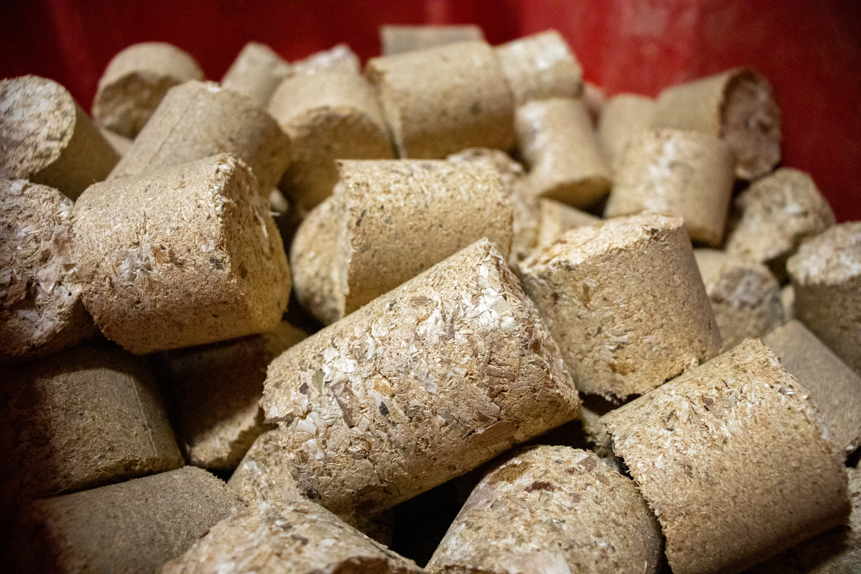 What is the briquette machine and how does it work?
There is always a bustle of activity down at Acorn's headquarters in Trinity. As well as running a second-hand shop and café, they also run a wood recycling workshop.
The social enterprise provides training and employment for islanders with a disability or long-term health problem.
Clients turn upcycled wood, often saved from the incinerator, into bespoke furniture and small, handmade wooden gifts.
But with a lot of woodwork comes a lot of sawdust. In fact, up to 12 tonnes of unwanted sawdust.
Thanks to our Eco fund and support from EMR Jersey, the team were able to purchase a briquette machine which turns sawdust in to briquettes, which is now sold as an alternative to fossil fuels. The machine uses heat to condense the sawdust into briquettes. No other materials are added.
John Hill, Woodshack manager, said: 'We were creating a waste material with sawdust and we decided we needed to look at doing something with that waste product. Our main aim is to recycle and repurpose as much as we can.    
What difference has the machine made?
Overnight, Acorn's Woodshack was able to make huge difference and become a completely waste-free shack.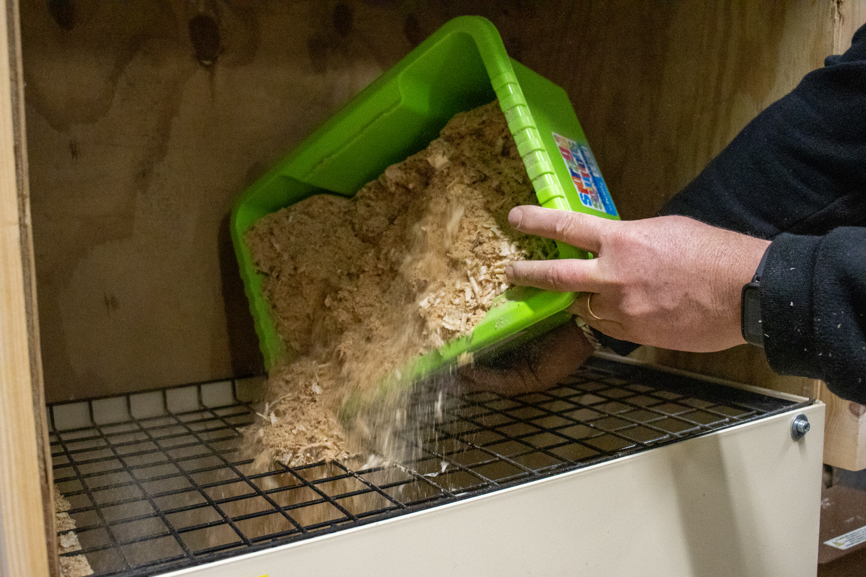 John said: 'The money we were awarded from the Co-op means everything to us. Without the funding we wouldn't be where we are right now and have this machine. To be able to reuse our sawdust, which is a by-product created in our woodshack, is fantastic'.
What's more, Acorn were able to expand the skills of their employees as well as making further funds for the charity.
'It's great for our clients as they are able to use a different machine and use new skills,' said John.
'We can now sell the bags in the shop for £4.50 each. This means we are also creating an income for Acorn by repurposing our waste product.'
And there's still a lot of growing room for the team at Acorn. In the next few months, the social enterprise hopes to welcome 68 more clients into their workshop programmes with new spaces and an extra classroom. 
Never has the saying been truer than for this proud, sustainable local organisation: 'From little acorns do mighty oaks grow'.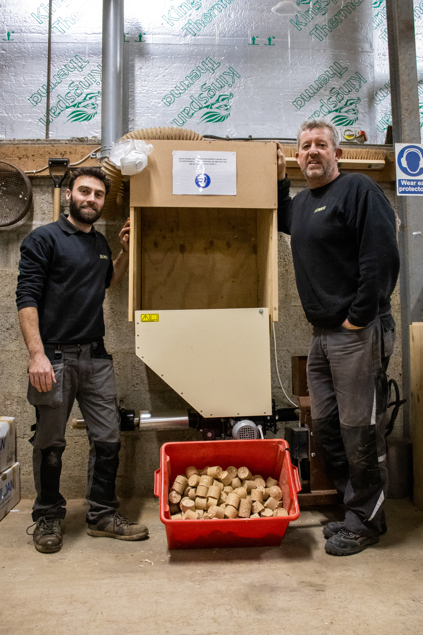 Do you know a local project that could use support from our Eco Fund?
Find out if you or an organisation you know could get support from your Society. 
Simply head to our Eco Fund page to find out more.