Putting families first at a difficult time
28 October 2022
Community is at the heart of what we do with our members. When you choose to shop with us, you are also choosing to support hundreds of incredible causes and charities in our islands' communities, thanks to the Co-op Community Fund.
We supported 39 projects in our first funding pay-out of 2022, donating a total of £39,766 across the islands. Among the recipients were Family First, a Jersey-based charity providing support to families of sick children who need treatment away from Jersey.
We caught up with Family Liaison Manager, Cheryl Dolbel, to find out how the charity is providing invaluable support to families and how Co-op Community Funding helped create a space for family support.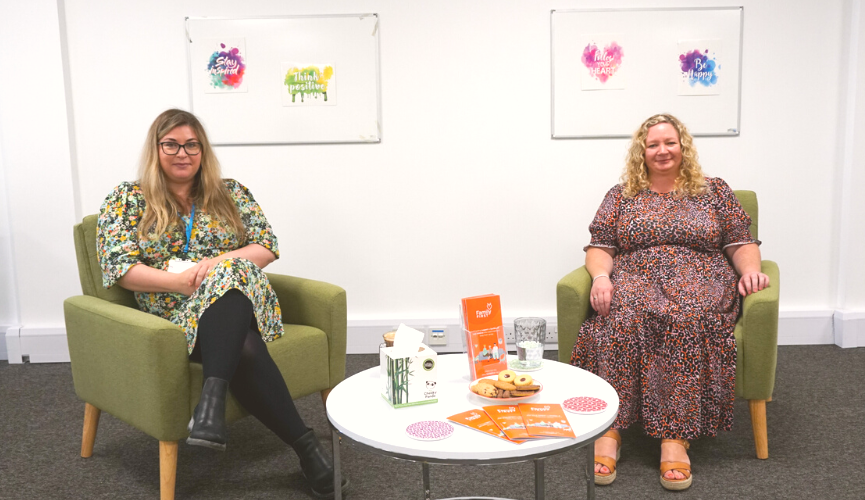 Family First: Cheryl Dolbel, Family Liaison Manager (left) with Jessica Paton (right), Family Support Worker
Providing empathy and understanding
'My role at Family First is the Family Liaison Manager and I work with our Family Support worker Jessica to provide a support service to families in Jersey who have a child that needs off island treatment in hospital.
'We support these families through a difficult time in their lives when they are faced with their child being ill but also, they need to leave their home, family, work etc and travel to an unfamiliar place whilst their child receives often lifesaving treatment.
'During this time, Family First offers a point of contact in Jersey and a friendly face to support with information and financial support for travel and accommodation or anything else that arises. This makes a huge difference to these families when they are away from home.'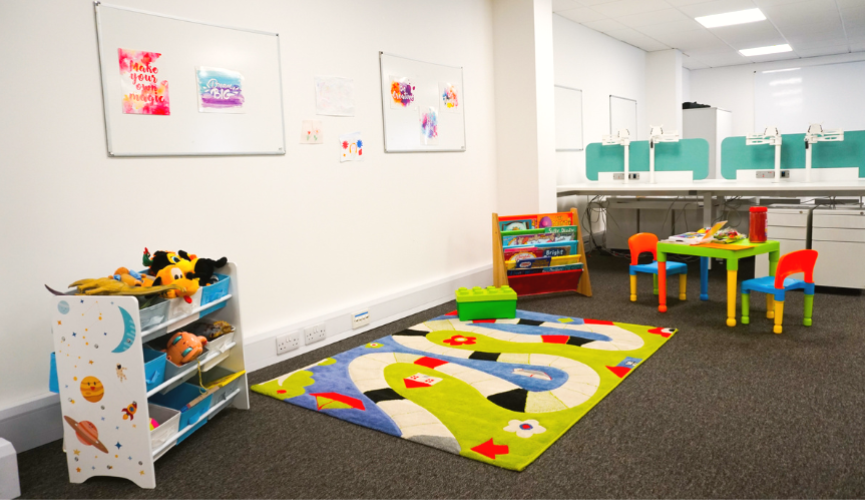 Play area: A new area for children to play while Family First speak to parents
The right space for support
'The Community Fund generously donated £1172 to us so that we could create a private space and a welcoming and calm environment to meet with these families before they go off island and after they return.
'This enabled us to purchase comfortable seating, a coffee table, a coffee machine and items to create a children's play area so that the children can play whilst we speak to their parents. We also bought items such as coffee mugs, coasters and new drinking glasses too. This has made such a difference to our office space and is used daily by family's we are supporting, allowing us to spend time with them in a quiet, comfortable place.'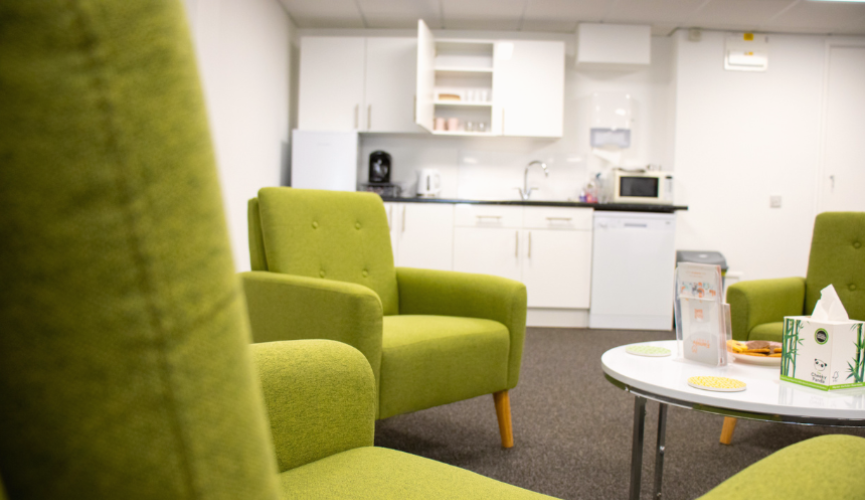 Family area: a bright and comfortable place for families visiting
How the Co-op Community Fund can help
'If you're thinking of applying to the Co-op Community Fund then please go for it. The whole process of applying for support with a project is very simple and straightforward and it has made such a difference to our service. Make sure you have looked at what you need and get prices together to include in your application and add as much detail as possible to why you'd like support and what difference it will make.'
Find out more about Family First at: www.familyfirst.org.je
The Co-op Community Fund
If you're part of a local charity or cause looking for funding to help continue making a real difference in our community, why not consider applying to the Co-op Community Fund today?
Applications are open all year-round with pay-outs being made to successful projects in spring and autumn.