SCOOP's SOCIAL.FEED - Supported by the Co-op Community Fund
21 September 2022
Whether it's cooking, preparing or sharing a meal together, food can bring people together.
After the global pandemic when everyone was forced to be apart and be inside, the new, interactive sessions from fellow, local co-op, SCOOP (aka The Sustainable Co-operative) became a welcome tonic to young islanders.
What is SCOOP's SOCIAL.FEED?
Perhaps it was a consequence of the lockdown, or a desire for more people to learn more about the origin of their food and local, seasonal produce that inspired SCOOP founder, India Hamilton and her team to create the first-ever series of SOCIAL.FEED events.
'For us, SOCIAL.FEED is about providing high quality produce to young islanders and to welcome them to conversations about food, climate, health and our island's history and culture,' says India.
'The idea for the project came from the realisation that high-quality organic produce was largely inaccessible for young islanders with lower incomes, and so the project has been designed with this in mind.
It's essentially encouraging them to take what they learn and then throw their own 'climate-conscious parties' to share and start new habits.'
Lessons in sustainability through love of food
Local produce is very much an important part of the SOCIAL.FEEDs.
All the ingredients in the events were local and organic, focusing on sustainability criteria such as biodiversity and soil health. By being more aware of where the food and ingredients are sourced, it is hoped that the lessons about sustainability will have a deeper impact.
'We want to help towards empowering young people,' explains India. 'The purpose of the SOCIAL.FEEDs is to help them to make climate-positive choices, and learning new skills which will enable them to cook and share food with friends and family.'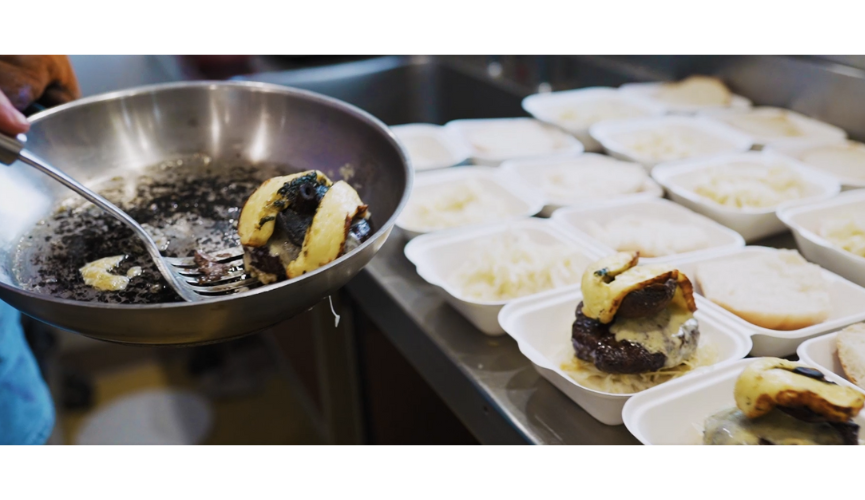 Creativity inspired by local produce
Alongside the SOCIAL.FEED is a cultural aspect of the programme.
The programme of events is accompanied by a series of artists' residencies which act as a catalyst for wider conversations about food and how we, as islanders, relate to the natural landscape.
India explains: 'Ultimately, the project strives to make good food more accessible to young people. We want to try and empower participants to think about the interconnections between food and the natural landscape, and provide inspiration for climate-positive action.
It's another way to engage young islanders. It's providing the space to tell different stories and show different ways of thinking about food and consumption.
For us, the SOCIAL.FEEDs are as much a celebration of the themes inspire the meals and artists' work at different locations across the island.'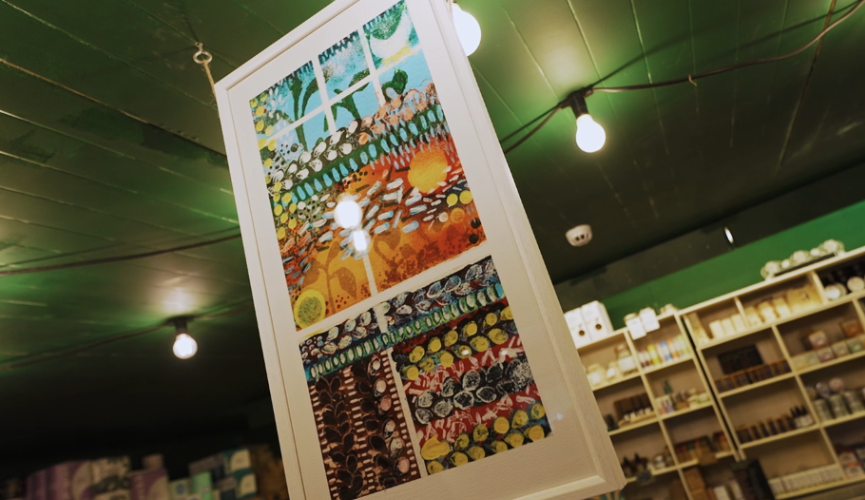 Collaboration across the Coops
For The Channel Islands Co-op, working with SCOOP provided both organisations the chance to showcase the benefits of being a co-op, and to highlight the values and principles which are shared by both.
With both organisations championing the message of local produce, sustainability and community, for The Channel Islands Co-op, supporting SCOOP's SOCIAL.FEED through a grant from Co-op's Community Fund events seemed like a natural and obvious choice. 
The purpose of the Co-op Community Fund is to focus on local community and environmental projects in the Channel Islands that resonate with the roots of the Society.
Projects, such as SCOOP's SOCIAL.FEED, not only emphasised the values of bringing together the young islanders to inspire and educate, but also highlighted the importance of understanding our local environment, supporting our home-grown producers and making healthy and informed choices about their food.
Let's hope that this is the beginning of many more opportunities for the Co-ops to work together in the future.
The Co-op Community Fund is open and welcoming applications that support environmental and community projects. Find out more and apply for a donation now.