Support local. Buy Jersey beef.
20 April 2020
Your Co-op is a huge supporter of local producers and we know now, more than ever, it is so important to stock their produce and encourage our customers to buy local.  
Which is why we fully support the fantastic partnership between St Peter-based beef producers Jill and Richard Lee and Charlie Le Boutillier, of Woodlands Farm.  
We have had to make a number of difficult decisions during the coronavirus pandemic, including closing our meat, deli and fish counters. This meant a number of the products we sold in-house could no longer be sold.  
But once again we have delicious Jersey beef for sale in Grand Marché St Peter and Grand Marché St Helier, in Jersey.  
How Woodlands Farm came to the rescue 
Jill and Richard have been producing mixed breeds, part Jersey cow and part Aberdeen Angus, for the past five years. They approached the Co-op to ask if we would stock their meat and we couldn't say 'no.' 
The couple used to deliver their produce to our butcher at Grand Marché St Helier who would cut the meat before selling it on our counter. 
When Charlie was approached by Richard he offered to lend a hand. 
Charlie said: 'We have our own butchery on the farm and process quite a lot of meat ourselves. We supply it to restaurants, hotels and the like and a small amount for the supermarkets.  
'But due to the current situation, we have to do things a little differently and have started pre-packing it so it can be sold ready to go on supermarket shelves.  
'By working with Richard it allows him to carry on getting an income and selling the meat he is rearing.' 
The Le Boutillier family have been milking Jersey Cows and growing Jersey Royal Potatoes at Woodlands for five generations. Today Charlie and Bryony le Boutillier both run the farm alongside their parents Richard and Nicki.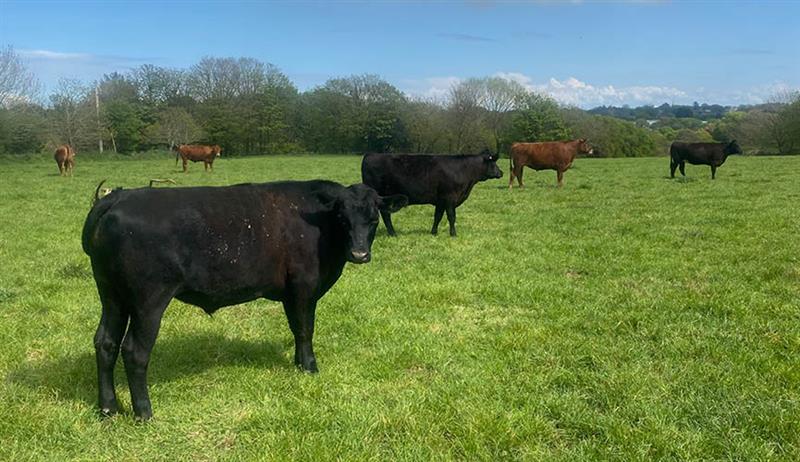 What does it mean to Richard and Jill to be able to continue doing what they love? 
Jill said: 'Unfortunately we temporally stopped supplying the Co-op when the meat counter was closed as we don't butcher our own produce. We had a lot of customers approach us and ask where they could still buy our products.  
'We used to deliver the meat on a Thursday and check in with the Co-op staff on the Friday to see that everything was okay. We never had any issues and the relationship is great.  
'It's so important that people support local producers now more than ever. We are all trying to help one another and continue selling our produce. My husband approached Charlie at Woodlands Farm to see if he could help us butcher our meat so we could stay in production. It means we can now keep our product on the shelves.' 
Why is it so important islanders support local producers during the coronavirus pandemic?

 
Jill said: 'It's really difficult for local producers at the moment and we are having to deal with a situation which is changing all the time. We still have to look after our animals and pay all our staff and overheads. We have got to make sure we are helping each other out so we can all continue working.' 
And Charlie added: 'It's really important that islanders support local producers. We are a co-operative bunch and all work together to make sure we are supporting each other's businesses. It was only right that we helped Richard out and allowed him to carry on selling his meat. Selling meat is his main source of income and he can no longer sell it on the meat counter like he used to.  
'The more we can do then the better in this current situation. We hope we are producing a great value product that customers will support.'