The Channel Islands Co-operative Society are reviewing their Medical Care business
12 February 2020
Your Society is reviewing their medical care business and have entered a consultation period due to a shortage of GPs in the island and its current financial model not being sustainable.
The Society will continue to run its three practices as normal until the summer and a number of options for the future of the surgeries are being explored. 
The Society introduced Co-operative Medical Care to its business in 2014, which was widely welcomed by islanders. The business was based on a financial model which allowed the Society to offer low cost healthcare to islanders and enable members to receive dividend on GP appointment payments. Unfortunately the Society has not been able to register as many patients as were needed to sustain the model.
Like many other GP practices in Jersey, the Society has also struggled to grow the business as anticipated due to the island-wide issue of recruitment. Options are being explored for the future of all three practices based at Bath Street in St Helier, New Era in St Clement and the surgery at Grand Marché St Peter's.
All 25 affected colleagues have been informed by the Society and have now entered a consultation period. A decision about the future of the three practices will be reached by late spring, following the conclusion of the consultation.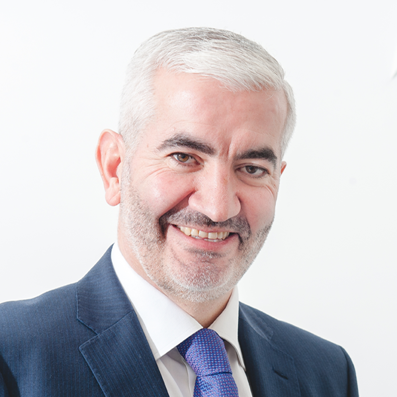 Mark Cox, acting CEO of the Society, said: 'We are committed to working with our team to identify any opportunities for the future of the medical business. We want to explore as many options as possible and will keep our colleagues and patients informed during this consultation period. We hope to cause as little disruption as possible.
'This review is necessary as our financial model - which focused on offering low cost healthcare to islanders - has not proved sustainable due to being unable to grow the business to the optimum size. Unfortunately the model we use does not allow us to sustain three community surgeries. We would need to double the amount of registered patients and employ more GPs to continue. Our model is very different to other island surgeries which fall under the owner/ partner model.
'It is no secret that there are not enough GPs on island and, like many other practices, Co-operative Medical Care has struggled to recruit GPs. This key issue has prevented us from growing the business in the way we would have anticipated and unfortunately, as a consequence, Co-operative Medical Care has not achieved its financial targets and we have taken the difficult decision to end our provision of GP services. We have a responsibility to our members, the owners of our business, to make difficult decisions for the long-term stability of the group.'
The Society welcomes government plans to introduce a scheme that will potentially help fund GP appointments for certain vulnerable groups. The Co-op offers standard consultation GP appointments for £39, which is one of the lowest GP costs in the island.
Mr Cox added: 'We are proud to have led the way with reduced GP fees in Jersey, a hugely positive move which saw many practices follow suit, ensuring islanders have access to medical care services at prices that they can afford.
'We are focusing on ensuring that we minimise disruption for Co-operative Medical Care patients and will provide updates as and when we have them. Nothing will change for our patients until summer 2020. There will be no changes to repeat appointments, repeat prescriptions, referrals or any other aspect of our service. At the end of the consultation period, late April, we will be contacting all of our patients to advise them of the future plan for Co-operative Medical Care.'