The Jersey Royal - in a field of its own
11 May 2020
As one of Jersey's most iconic exports, the Jersey Royal is as much a part of the islands' agricultural heritage now as it was back in the 1800's when it was first farmed.
It's for this reason that we proudly support Genuine Jersey's 'Royal potato growing competition' [link to our page] every year which celebrates our famous crop, and is an interactive way for school children to learn about local produce and agriculture.
But the very fact that we have our own revered variety of potato is by pure luck.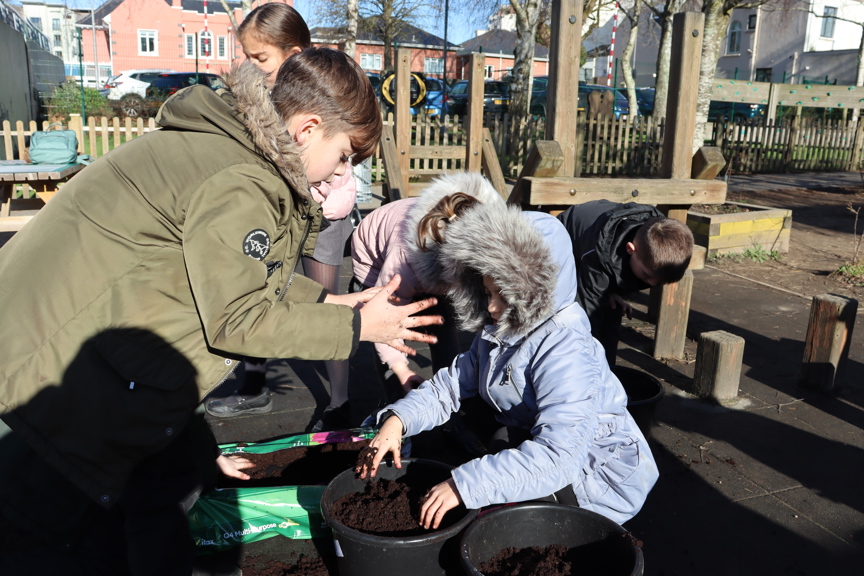 All by sheer chance and luck
The first Jersey Royal potato of its kind was grown in 1878 by local farmer, Hugh de la Haye. After being given two potatoes, one of which had 15 eyes (from which new plants sprout), he flippantly planted the tuber not expecting to see any results.
What sprouted in the following spring was a kidney-shaped, thin-skinned but extremely tasty crop of potatoes. Its success was very much a cause of bewilderment, especially to Hugh, which is why it was first aptly named the Jersey Royal Fluke.
The crop's success meant that the 'fluke' association was dropped, and recognised by how we know it today, a 'Jersey Royal'. Its connections to royalty are only in its name, perhaps a 'homage' to Queen Victoria during an era where imperialism and sovereignty was popular.
And so started a central part of Jersey's culture and heritage which has been ongoing for more than 130 years.
As word and trade grew around Jersey's crop, so too did its popularity. By the late 1890's, demand soon saw exports of Jersey Royals in the region of 60,000 tonnes. This made agriculture one of the main forms of revenue for the island.
Fast forward to the 1980's and the popularity of the Jersey Royal potato was as strong as ever. It was recognised that the Royal had its own unique qualities and flavour which it only possessed by being grown in Jersey soil. Because of this fact, the world-famous potato was granted a protected denomination of origin (PDO). It meant that only Jersey Royals grown and harvested in the island could be called Jersey Royals.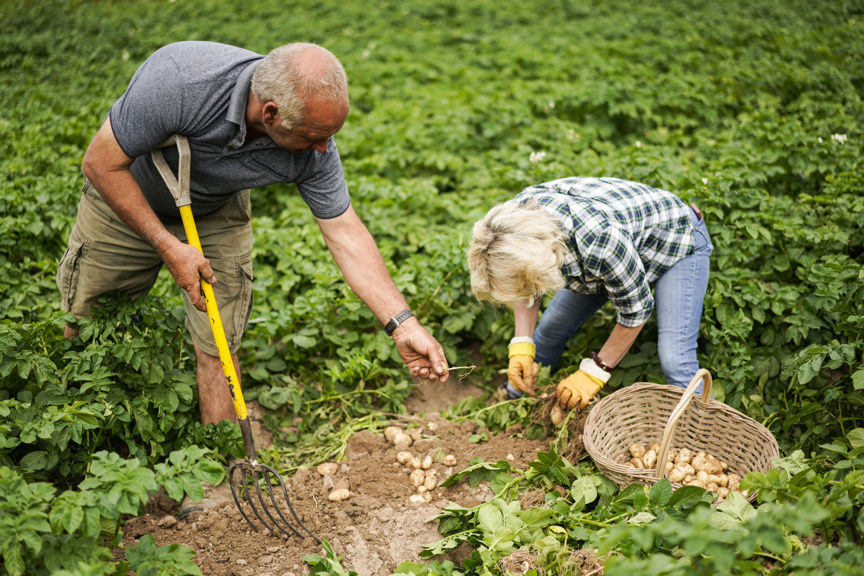 What's the future hold for our humble potato?
In today's modern world, where finance now rules over agriculture as a key player in the islands' industry, the Jersey Royal is still as synonymous with its native island as ever. We are proud to sell this genuine, local produce in our stores, grown within miles of the shelves and hours of being harvested. We are able to achieve this by working with local farmers, such as Didier and Christine Hellio, Woodlands Farm and Dougie Richardson.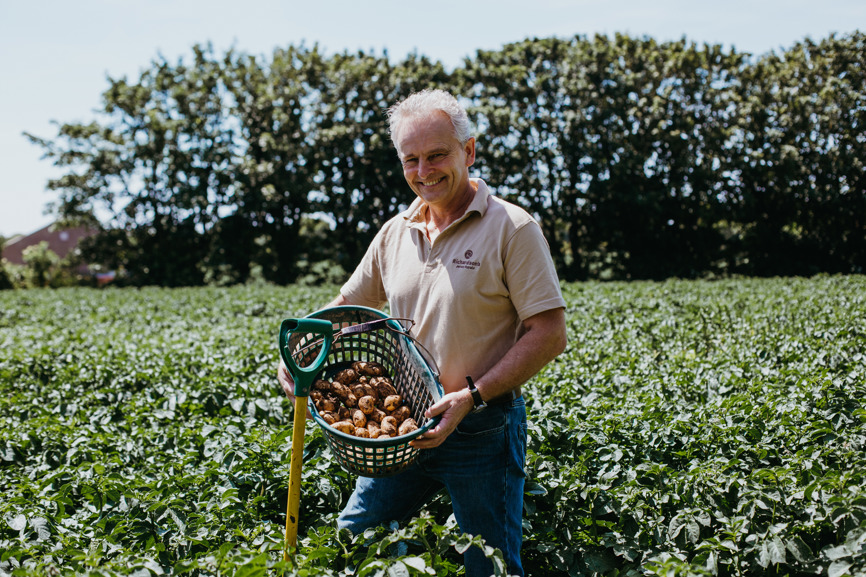 'In 2015 we decided to attempt to totally change how Jersey Royals were sold in local supermarkets on the island,' explains Dougie.
'Our mission was to further expand the concept of hand-picked Jersey Royals in small paper bags previously only available from roadside stalls in Jersey.
'Our unique system hand picks and gently packs within the field, ensuring that the potatoes retain as much of their delicate skins as possible in order to fully capture the famous Jersey Royal flavour.'

It is thanks to Genuine Jersey and independent farmers across the island the genuine Jersey Royal potato remains on the menu for many years to come.