Vienna Bakery: Meet the producer
13 August 2020
When walking into Jersey's Central Market, it's a challenge not to be drawn by the aroma of baked bread coming from Vienna Bakery's shop.
In fact, Vienna Bakery has been crafting local breads, cakes and pastries in Jersey since 1961. Their freshly baked goods have always been a firm favourite with our customers and islanders alike.
Sarah Dodge is Vienna Bakery's assistant manager and also granddaughter of the founder of the business. She shared with us why baking bread means so much more to her than just making dough.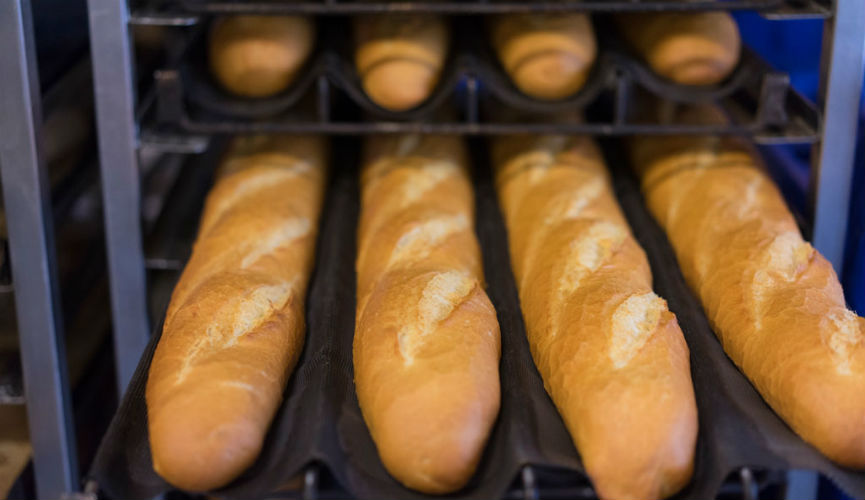 'It just feels like my second family home' 
Baking has been a central part of Sarah's family's way life for generations. Her dad, David Dodge managing director of Vienna Bakery, offered Sarah her first Saturday job.
Ever since then, the islander has loved being a part of the family business.
She said: 'I went to university, came back and worked for a trust company for a bit which was great experience, travelled, but I have ended up back here. Jersey is my home. ' 
The bakery has a presence in Jersey's well-loved Victorian Central Market.
Sarah says: 'It's great to play a part in the island's proud history of great, small food producers, and it's just a stone's throw from where my grandfather first began his baking career on the island in the 50s.
'It's so nice to be part of a family business which has been in the family for so long. It's always felt like a really natural thing for me to do.'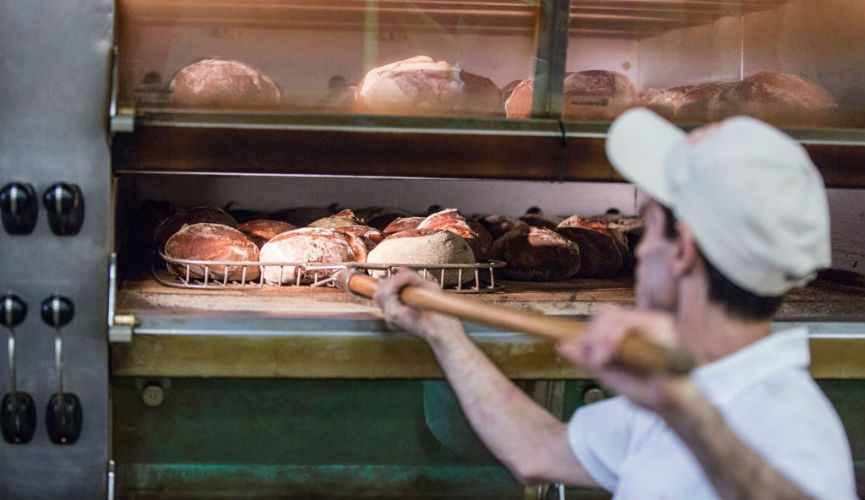 Local with a continental twist 
Having the support of islanders gives Sarah and the team at Vienna Bakery great pride in what they do. She explains: 'People in Jersey love buying local and it's so nice to have that support.
'Our traditional British and continental bread, rolls and cakes have been in the island for three generations now, so for a lot of people it's something they have grown up with and always known.'
Sarah helps lead a team of 35 people, all of whom bring their own unique skills and experience to the bakery and business. She says: 'It's great to have that craftsmanship and specialist from different places from around the world.'
As well as local favourites like the cabbage loaf and a variety of different styles of French bread, the bakers are always experimenting and trying new recipes, like the 'duffins', or reintroducing traditional favourites like Gâche dé Pâte -  Jersey Dough Cake.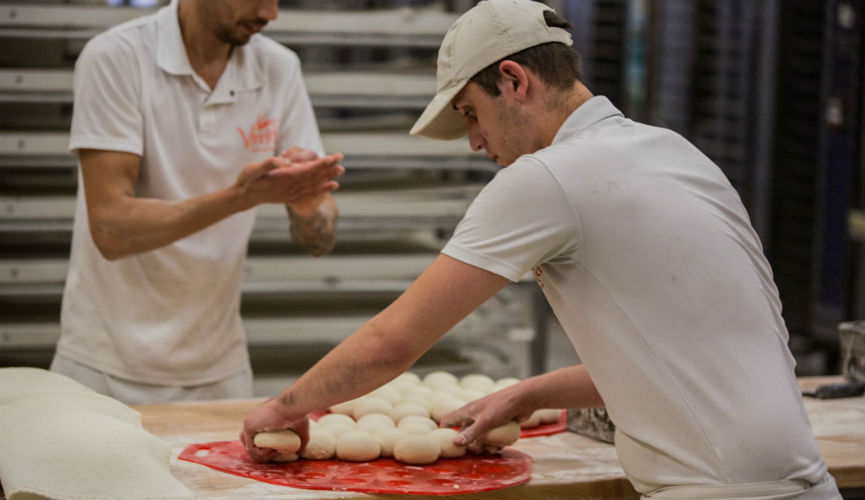 Baking all day, every day 
Getting fresh bread out of the oven on time every time does bring its own batch of challenges. But it's something Sarah has fully embraced.
She said: 'We only close three days a year and we have bakers on a day shift and a night shift which can run from 9pm.
'My day-to-day role changes quite a lot. As well as ordering, managing the production line and day-to-day running of the bakery, I'm preparing to go on maternity leave from January, so I am busy training people in the team.'
Rising to the future 
With Sarah heading for maternity leave soon, it looks as though the next generation might be taking on the family business for the next 60 years. So, what recipe would she pass on to her future baker-to-be?
'My favourite is our campaillou and I love it fresh with a bit of butter. Although my dad would argue that 'good bread doesn't need butter',' she smiles
With or without butter, Vienna Bakery is still a firm favourite for us and will always have pride of place on our shelves.