What to do with your poppy after Remembrance Day
18 November 2019
We never like to see plastic washing up on beaches or perfectly reusable items ending up in the bin, which is why we are proud to support the Royal British Legion – Jersey branch's recycled poppy scheme.
You can recycle your poppies in all our Grand Marché stores, Locale The Market, Locale Vazon and En Route St Andrew's in Guernsey, and Locale Grouville, Locale Charing Cross and Locale Colomberie in Jersey
The initiative was launched last year after a social media post from The Good Jersey Life urged the RBL to use recyclable materials for their poppies.
Martyn White, from Freedom Media - who support Jersey's poppy appeal, explains where recycled poppies from Jersey now end up.
The social media post from The Good Jersey Life was the catalyst for the Jersey branch of the Legion to look into whether we could recycle our poppies or not, and at the same time create a Channel Islands first.
In the UK, poppies are recycled after Remembrance Sunday and are sent from all over the country to the Royal British Legion village in Aylesford, Kent, to be sorted.
From there, the poppies are dispatched to a nearby prison for inmates to break them down into their component parts (the plastic stem, paper leaf and flower head).
The parts that can be recycled or repurposed into new poppies for next year's appeal are delivered to The Poppy Factory in Richmond, London. The factory was founded in 1922 to offer employment opportunities to wounded soldiers returning from the First World War, creating remembrance products for the Royal Family and the annual Poppy Appeal.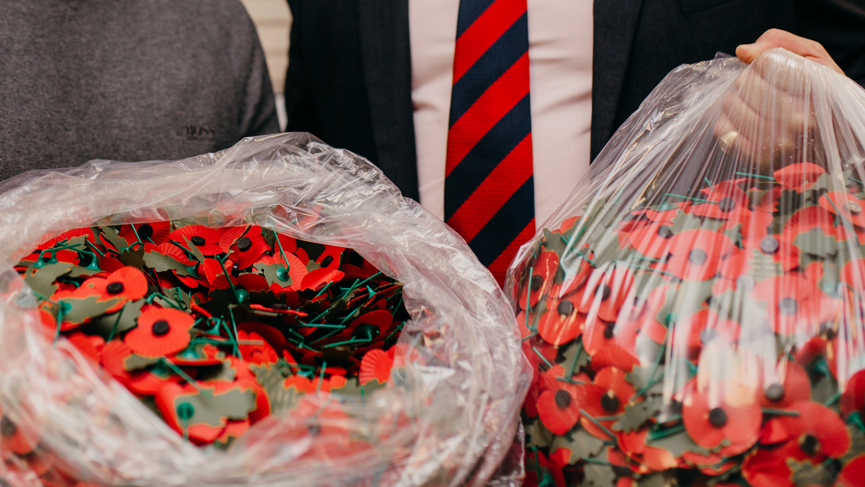 But Jersey was not included …
Jersey was not included in the national recycling programme, so the local branch decided to mirror the UK initiative.
They approached the Co-op who agreed to collect the poppies in their stores in both Jersey and Guernsey, before sending the poppies to the Royal British Legion village on one of their routine ferry supply runs.
The result has been exceptional with thousands of poppies already being shipped to the UK from the Channel Islands to be recycled for this year's appeal. No plastic poppy stems have been found on Jersey beaches to date!
Should any find their way to our shores, islanders can rest assured that they will be recycled or re-used.
Find out more about what the Royal British Legion – Jersey branch do.