Stay protected from harsh UV rays this Summer.
24 May 2021
We all hate that sunburnt feeling, however not all of us realise how to prevent this and the long term damage this can cause.
In the Channel Islands, we're lucky to live in one of the sunniest places in the British Isles. However, it's so important we all enjoy the sun safely whilst outside, whether you are at the beach, gardening or shopping in town.
With May being skin cancer awareness month, it's the perfect time to swot up on sun safety and how to have a healthy and safe summer ahead with help from your Co-operative Pharmacy Locale.
What are UV rays and what is the UV index?
The Skin Cancer Foundation describe UV rays as invisible rays that are part of the energy that comes from the sun which can burn the skin.
The higher the UV Index is, the higher the risk of sun damage.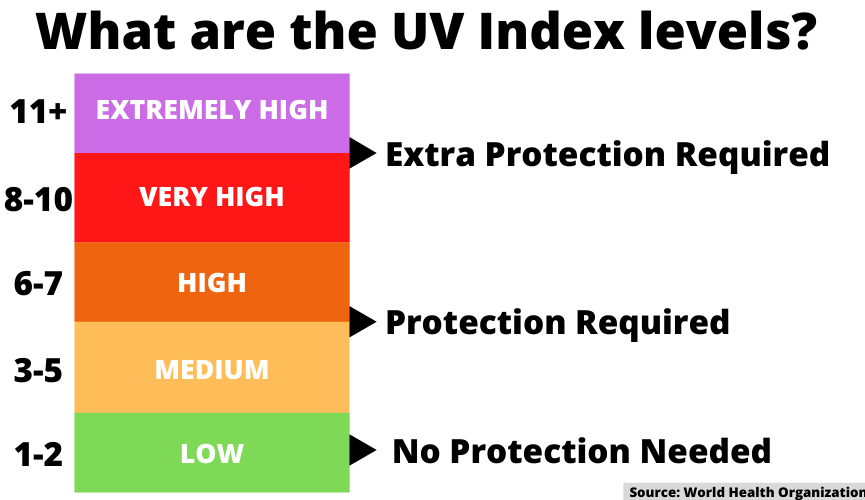 In the UK, the sun's UV rays are strongest when the sun is highest in the sky, between 11am and 3pm, from mid-March to mid-October.
This is the best time to seek shade or make sure you are covered up and protected against the sun.
Are you applying sun cream properly?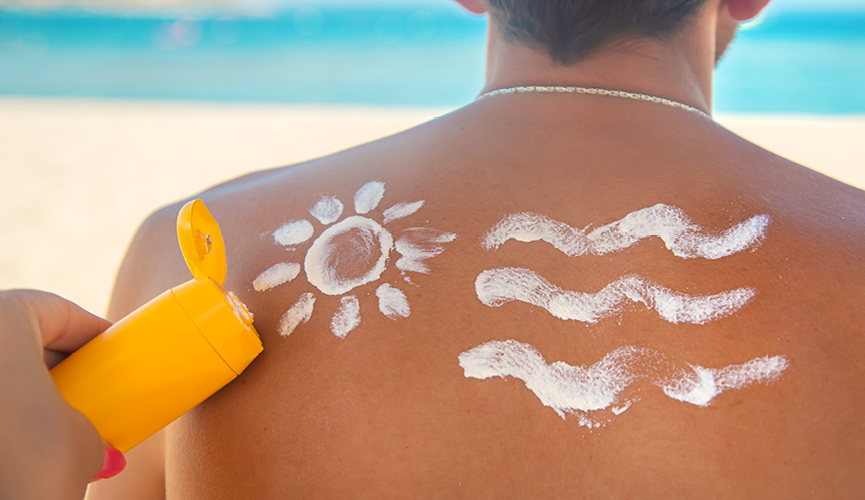 Even getting sunburnt just once every two years can triple your risk of melanoma skin cancer.
Shockingly, Jersey has more people diagnosed with melanoma than anywhere else in Britain. The rate per 100,000 people is 34.3% in Jersey, and only 14.9% in the UK.
A lot of people do not apply enough sun cream to protect them from the harsh UV rays. No sun cream will give the protection it states unless you use enough of it and have applied it properly.
According to the NHS, as a guide, adults should apply around:
- 2 teaspoons of sunscreen if you're just covering your head, arms and neck
- 2 tablespoons if you're covering your entire body while wearing a swimming costume
It is also recommended that if you plan to be out in the sun long enough to risk sunburn, sun cream should be applied 30 minutes before going out and re-applied every two hours as the sun can dry it off your skin.
It is vital that sun cream is applied to all exposed skin, including the face, neck and ears, and head if you have little or no hair, but wearing a cap or hat is advised.
After swimming in the sea, even if your sun cream claims to be water resistant you should re-apply it as after towel drying and sweating this will ensure maximum protection.
What factor sun cream (SPF) should I use?
The NHS advise when buying sunscreen, the label should have:
- A sun protection factor (SPF) of at least 30 to protect against UVB 
- At least 4-star UVA protection
The NHS also state that the UVA protection can also be indicated by the letters "UVA" in a circle, which indicates that it meets the EU standard.
It is also essential to ensure sun cream has not passed its expiry date. Most sunscreens have a shelf life of 2 to 3 years. No sun cream, no matter how high the factor, can provide 100% protection. We should spend time in the shade when the sun is at its hottest and wearing suitable clothing such as, a hat and sunglasses.
Remember, you can get more information and advice on the best sun protection for you and your family at your Pharmacy Locale. Just ask your local pharmacist – we're always happy to help.
TOP TIPS:
Sun Cream:
Apply enough sun cream to your exposed body parts as stated above. No sun cream will give the protection it states unless you use enough of it and have applied this properly. Also, to ensure you have the right sun cream for you in terms of SPF factor and UVA protection. You can find our range of sun cream at your Pharmacy Locale.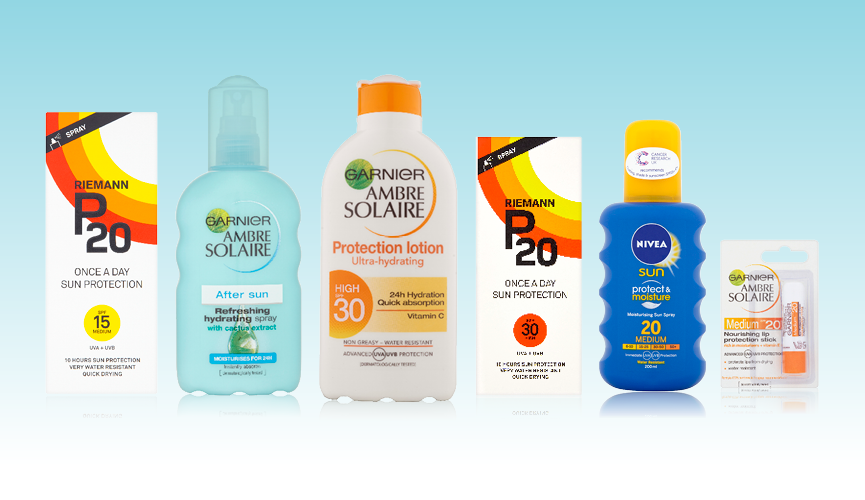 Spending time in the shade:
As stated above, according to the NHS, in the UK the sun's UV rays are the strongest when the sun is highest in the sky between 11am and 3pm, from mid-March to mid-October. So, it is advised to be in a sheltered area during these times to avoid being sunburnt.
Covering up:
As well as having sun cream applied, it is also a great idea to cover up – to protect sunburn on your scalp by wearing a wide brimmed hat/cap and to protect your eyes wear sunglasses.