70 years of foodie classics for 70 years of reign
30 May 2022
Co-op's Jubilee Convenience Report shows that the nation is set to celebrate the Platinum Jubilee with retro classics. We take a look back to the 1950s to predict what you'll be eating this Jubilee weekend.
Over the last 70 years, our shopping habits may have changed significantly, but there is still an appetite for traditional and 'retro' favourites.
With the Jubilee weekend coming up, we've noticed people are opting for a nostalgic approach when it comes to shopping.
Here are some of the things you can expect to be eating and drinking this Jubilee…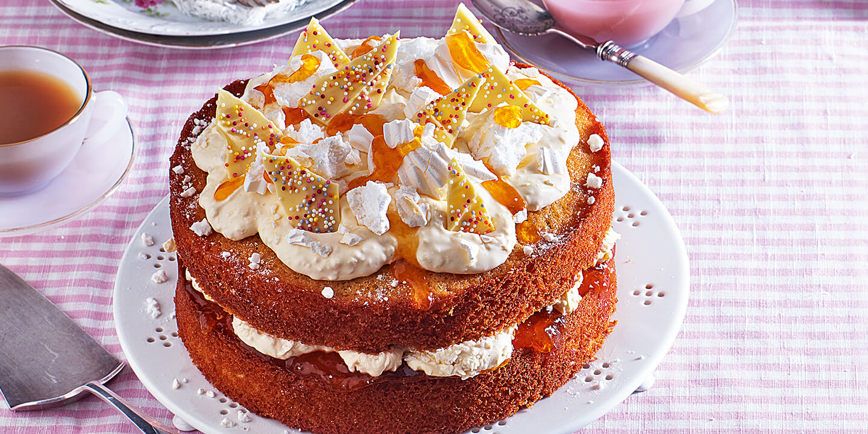 First up, sweet treats
What could be more British than a Victoria sponge cake?
Co-op Insights reveals that a 75% increase in sales is expected for this traditional treat. That's a lot of cake!
But for a gloriously good showstopper of a cake, why not give our Coconut and apricot Victoria sponge cake a try? A new, fruity twist on the classic that is sure to receive a seal of approval. 
Alongside the classic sponge cake, meringue nests, golden syrup and jam are also all predicted to be on your buffet table, showing that 70 years on we all still have a sweet tooth.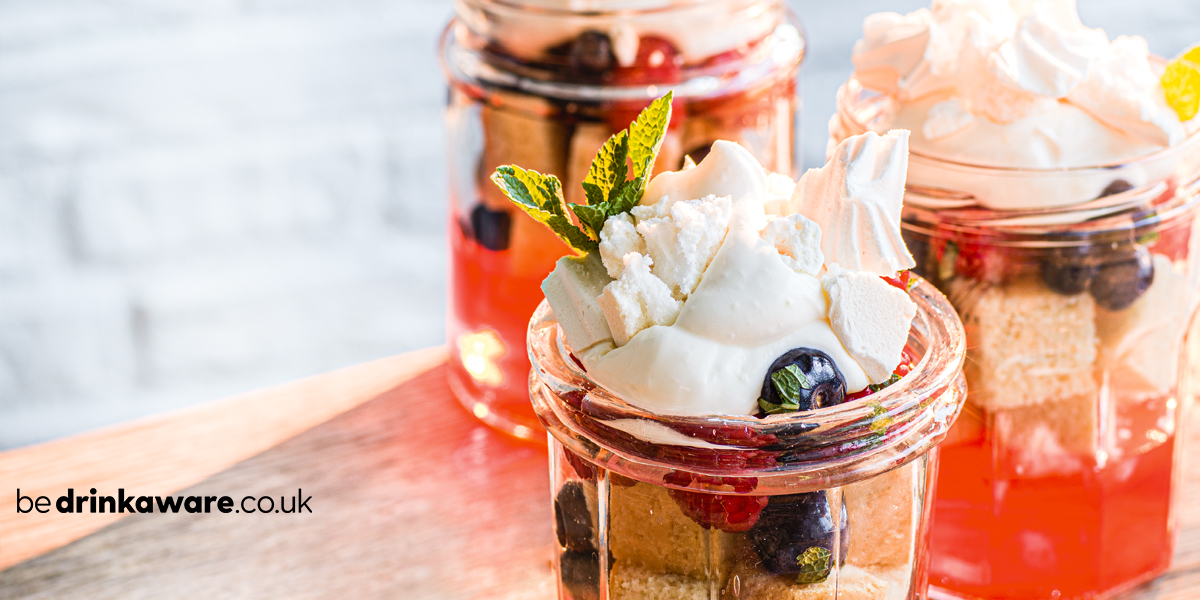 A classic afternoon tea…
Another very British option is afternoon tea, and, according to the report, 21% of us feel that's the way to enjoy the long weekend.
We think that our Red, white and blue trifles are a perfect accompaniment to any British afternoon tea. What could be more patriotic than a traditional dessert in the colours of an Union Jack flag? 
We may now opt for a teabag over loose leaf tea, and we'll probably be raising a glass of fizz for the occasion ­– English sparkling, of course.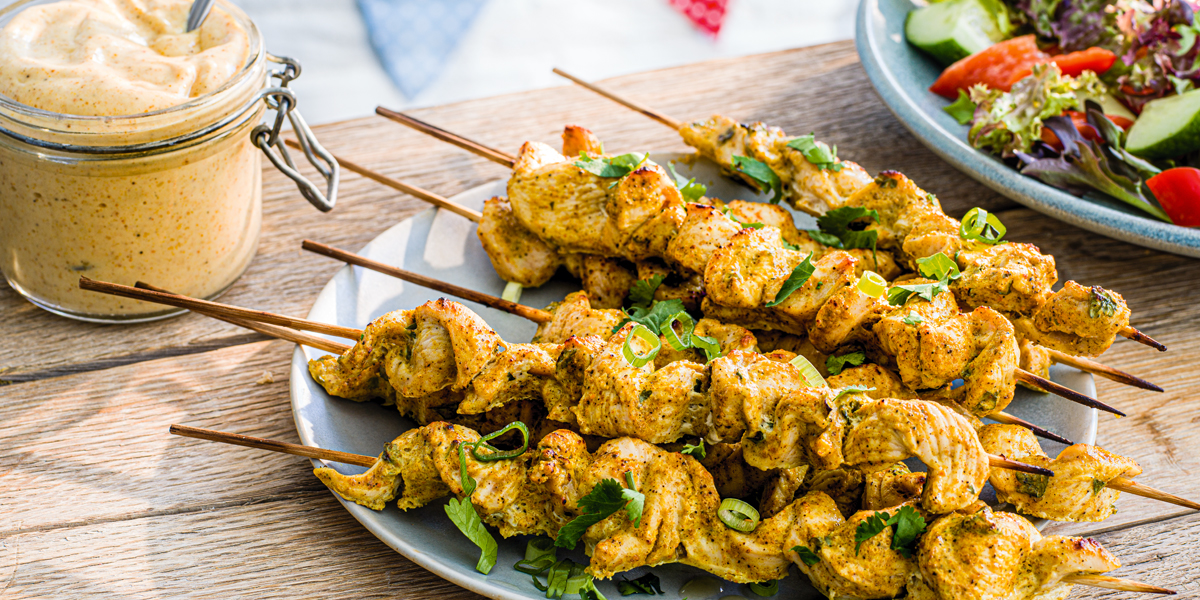 … Or something different
Embracing a more modern tradition, 31% of those surveyed in the report plan to host a barbecue to mark the Jubilee.
If you'll be joining them, we have plenty of quick and easy options for you to pick up instore, plus lots of tasty barbecue recipes online to tempt you.
We think our Coronation chicken skewers are a crowning glory for any barbeque. The story goes that Coronation chicken was inspired as a recipe to mark the coronation of Queen Elizabeth II in 1953. Even to this day, Coronation chicken is a simple and tasty addition to any party buffet.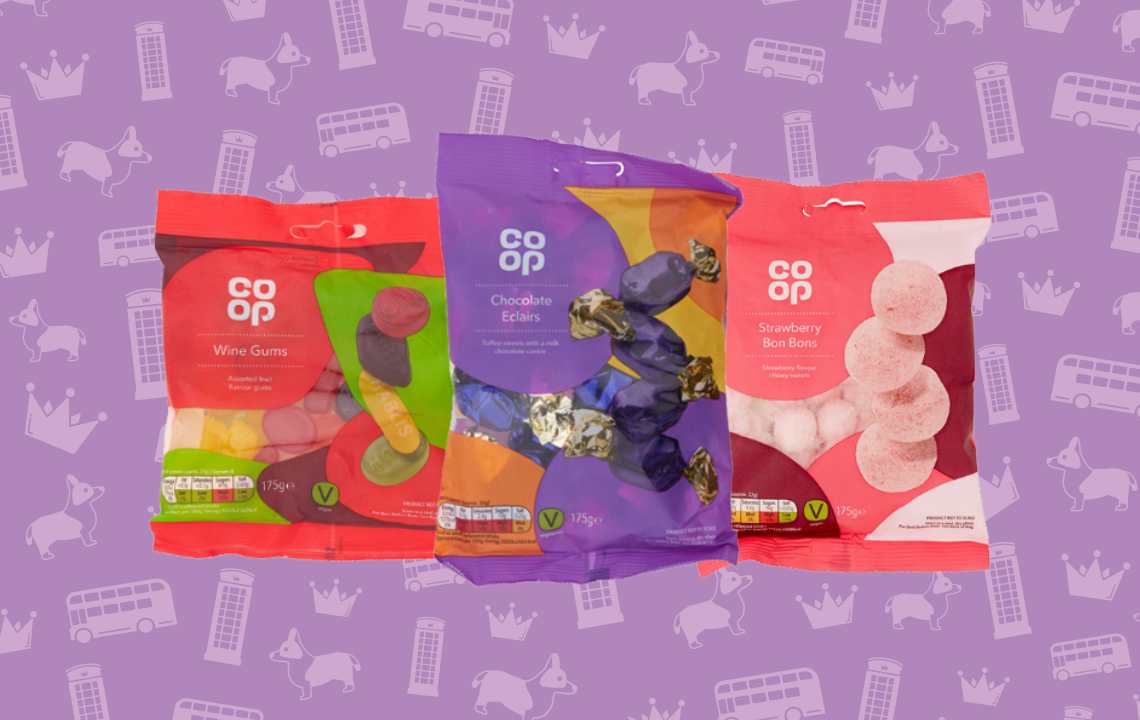 And finally, the snacks
1953 also saw the end of sweet rationing, and we're still fans of retro sweets today.
In fact, three million wine gums were sold last year, alongside 600,000 packets of bonbons and 500,000 packs of rhubarb and custards.
Although traditional sweetshops are harder to find these days, you can still pick up your favourite sweets at your local Co-op store.
Whether you're a fan of fruit pastilles, a lover of liquorice allsorts, or crave a chocolate eclair, pop in for a sweet treat and find your family favourite.
So however you're planning to celebrate the long weekend, food looks set to be as big a part of the occasion as it was for the Coronation in 1953.