Celebrating all things Fairtrade!
08 March 2019
By Tanya Dorrity, Community Officer
It's been an exciting couple of weeks at the Co-op where we have been celebrating Fairtrade Fortnight.
This year's theme was focused on chocolate and the plight of cocoa farmers in West Africa.
You may have noticed signposting in our stores and end of aisle displays showcasing the range of products we have available. We are proud to be the largest supplier of Fairtrade products in the Channel Islands.
Educating the next generation about Fairtrade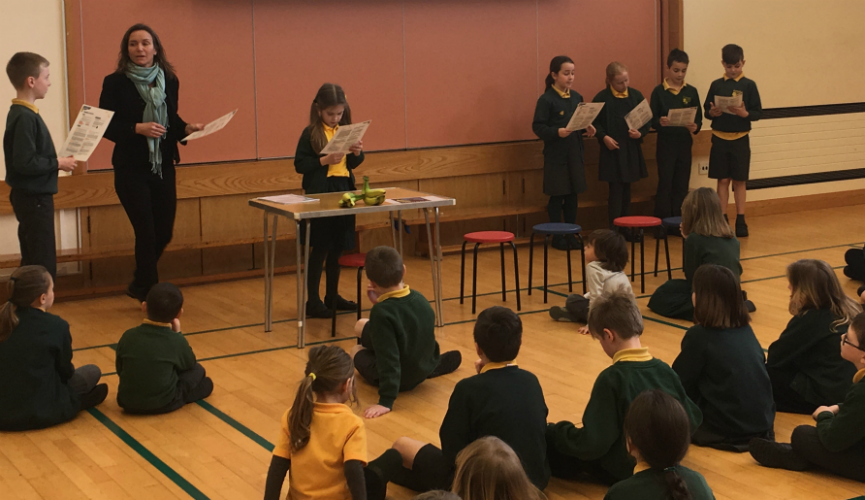 As the Community Officer at The Co-op I have been attending lessons and assemblies in the primary schools in both Jersey and Guernsey to raise awareness of Fairtrade in schools.
I talk to the pupils about the supply chain and I ask for volunteers to participate in activities to help their understanding of key issues, such as the Fairtrade Premium and the Fairtrade Price (read more about these on our Fairtrade page). I also provide the schools with free Fairtrade bananas on the day I visit which is always very well received. It's important that the children take away a tangible action from my visit.
Fairtrade baking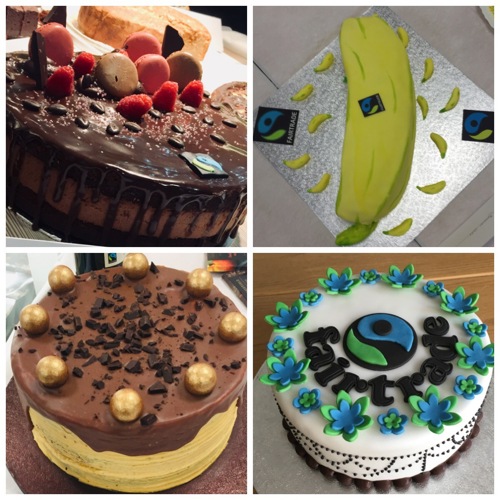 To kick off the fortnight, we held a Fairtrade Bake-off on Monday 25 February for our colleagues. There were three categories that colleagues were scored on:  taste, creativity and presentation.
You may have spotted the cakes and our judges in stores last Monday - Spencer Davies of Channel 103 was the judge in Jersey and Deputy Emilie Yerby in Guernsey. They were impressed by the wide range of different ideas and flavours, showing the versatility of Fairtrade ingredients!
See a selection of delicious Fairtrade recipe ideas for sweet treats.
Design a bag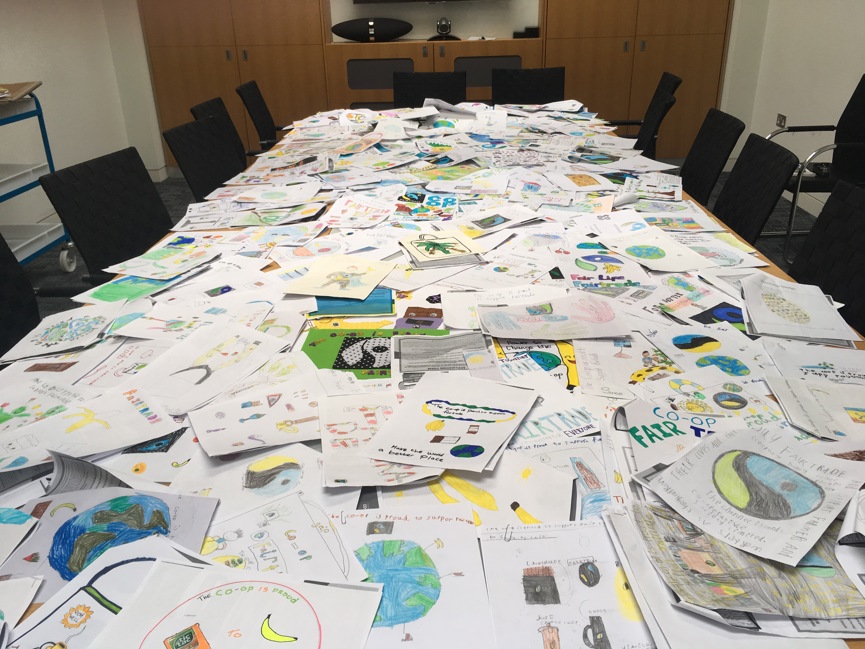 Were you also aware that we held a competition to design a Fairtrade Bag? We were amazed by how many entries we received – too many to count – there are four winners (1 x primary school and 1 x secondary school from each island).
They will receive a Fairtrade goodie bag as a prize, and their bag designs will be for sale in all our stores in a few weeks' time. Watch this space to see the winning designs revealed!
You can help make a world of difference too
Next time you shop in our stores, keep an eye out for the Fairtrade mark and why not see if you can swap one item in your basket for a Fairtrade item?