We are proud to have been supporting Fairtrade since day one, which was more than 25 years ago.
Fairtrade is all about getting a better deal for farmers, allowing them to have more control over their futures and protecting the environment in which they live and work. 
And your Society is proud to stock the largest range of Fairtrade products in the Channel Islands.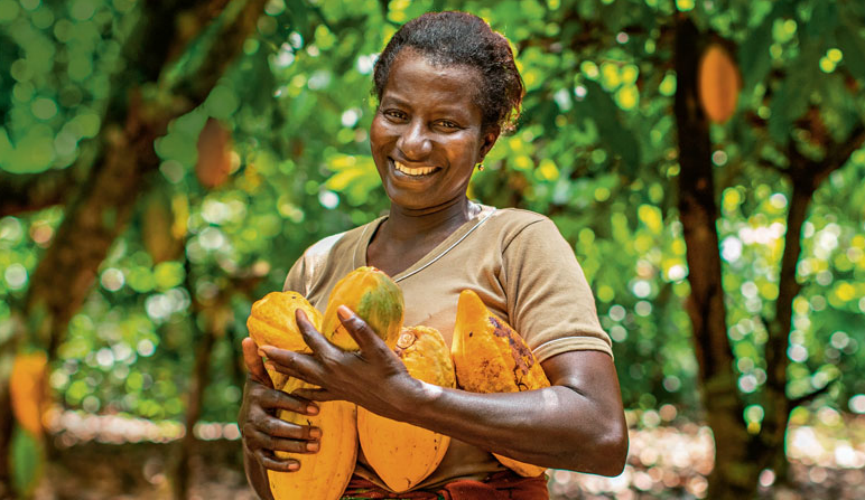 Fairtrade Fortnight 2021: Choose the world you want

This year, we're supporting the Fairtrade Foundation's 'Choose the world you want' campaign.
The campaign focuses on the effects of the climate crisis on Fairtrade growers and producers and the increasing challenges it can cause, despite the fact that they are the least likely to contribute to climate change.
Yet, Fairtrade and the environment do have a strong correlation. Extreme weather, volatile temperatures and conditions, flooding or drought can significantly affect the livelihoods of farmers and workers in developing countries.
If a farmer is unable to harvest a crop due to adverse climate conditions, they are unable to supply a product. Without a product to sell, they lose out on an income. Loss of money takes away the farmers ability to get better tools, employ more workers and improve their community.
Fairtrade allows a premium to be paid to farmers for their goods so that they are protected and minimise the challenges they have to face. 
What is Fairtrade?
Fairtrade works to benefit small-scale farmers and workers, who are amongst the most marginalised groups globally, through trade rather than aid. This empowers them to maintain their livelihoods and reach their potential. It is an alternative approach that is based on partnership, one between those who grow our food and those that consume it.
The Fairtrade Foundation was formed in 1992 to support producers working in developing countries by:
helping to provide a better deal for growers and smaller scale producers in developing countries
helping the producers tackle their poverty, ensuring sustainable environments and livelihoods
ensuring decent wages and working conditions
To find out more about the Fairtrade Foundation, visit their website.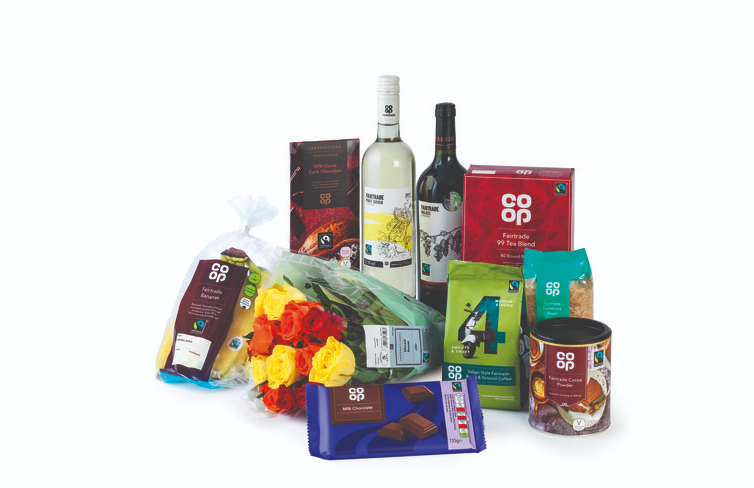 What do the Co-op do to help?
We do our best to inform, educate and motivate our customers to buy Fairtrade products, hoping to help make a difference to producers in the developing world.



Our products
We stock around 200 Fairtrade products in our larger stores, making our range the largest in the Channel Islands. 
All our own-brand hot beverages are Fairtrade, even our iconic Co-op 99 tea. Our Fairtrade wines also tell a story about struggling communities revived and renewed, about schools built, clean water supplied and hope restored. 
The variety of products available is always growing. Look out for Fairtrade products such as:
chocolate
cereal bars
biscuits
puddings
ice-cream
honey
sugar
nuts
crackers
beverages
cotton wool 
Why not give some of them a go with our Fairtrade recipe ideas?
We always will support Fairtrade
We have representatives on local Fairtrade Working Groups to help with our mission of increasing knowledge and use of Fairtrade products locally. 
Along with Co-op Group in the UK, we're committed to supporting the Universal Declaration of Human Rights and improving conditions in our supply chain. We'll continue to promote Fairtrade and develop long term, sustainable relationships and offer the widest range and availability of Fairtrade products.
We hope to help by securing progress in developing countries towards living wages, trade union recognition (where lawful), the end of child labour, reasonable working hours and overtime.