Co-op Community Fund's Festive Review
29 December 2021
As a Co-op Member, you help us play an incredibly important role in our islands' communities. That's because when you choose to shop with us, you're also choosing to support the hundreds of local charities and causes we help across the Channel Islands.
In 2021, we launched our brand-new Community Fund. We are over the moon that we donated almost £50,000 to local charities and causes across Jersey and Guernsey from the fund.
We hear directly from our causes about how tough the last couple of years has been, how they've needed support now more than ever, and how Members have enabled them to continue their fantastic work. It's a real honour to share some of their stories.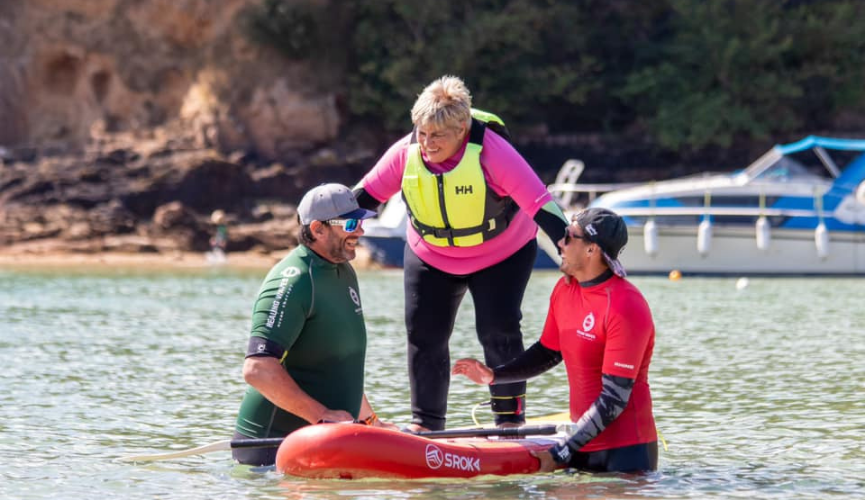 Photo credit: Healing Waves Jersey
The Healing power of Waves
Jersey-based charity, Healing Waves believe that the therapeutic benefits of the ocean should be accessible to all islanders of all abilities. They help islanders to participate in water sport activities such as surfing or paddle boarding in a safe and inclusive way.
Earlier this year, Healing Waves applied for a grant from the Co-op Community Fund. They were successful in their application and were granted £1,000 which they used to purchase new inflatable Stand-up paddle boards for their members.
Following their grant, co-founders of the local charity, Max Wiltshire and Dominic Booth said: 'We are extremely grateful to the Co-op for a grant from their Community Fund.
'Paddle sessions help us in maintaining a community that reduces isolation by enabling vulnerable individuals to make new friends and build upon social skills, whilst being a part of a community. Surfing and water sports are at the heart of Jersey culture and are a foundation that many islanders live their lives around.  
With our own equipment can ensure we run smooth and regular sessions for all our Athletes.'  
Keeping Guernsey's community GROWing
GROW Limited is an incredible social enterprise in Guernsey.
Their mission is to help support islanders with learning difficulties or disabilities to train and develop new hands-on skills.
This year, we gave them a grant of almost £700. With this, they were able to purchase gardening equipment which helped them to continue to provide training programmes for members on gardening and soft landscaping.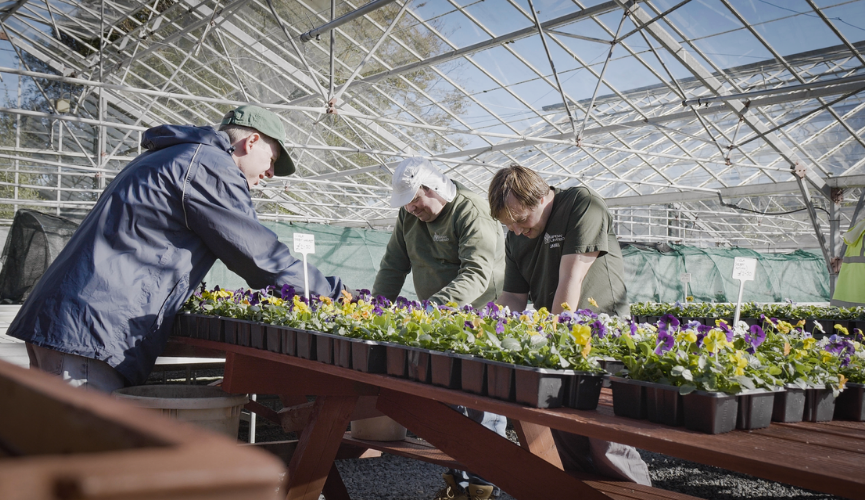 Photo credit: GROW Ltd, Guernsey
Helping students to create their own space
It can be easy to forget the simple but powerful effect that being outdoors can have for your wellbeing and mental health.
The team at Highlands College recognised the value of having a space dedicated for students to take part in simple gardening activities, or just to enjoy the outdoors. They applied to the Co-op Community Fund to help create a calm and safe space for all to enjoy and take time for themselves. 
They received £500 to help towards the purchase of plants, shrubs for the area and art resources to allow the students decorate the area and create their own haven of calm.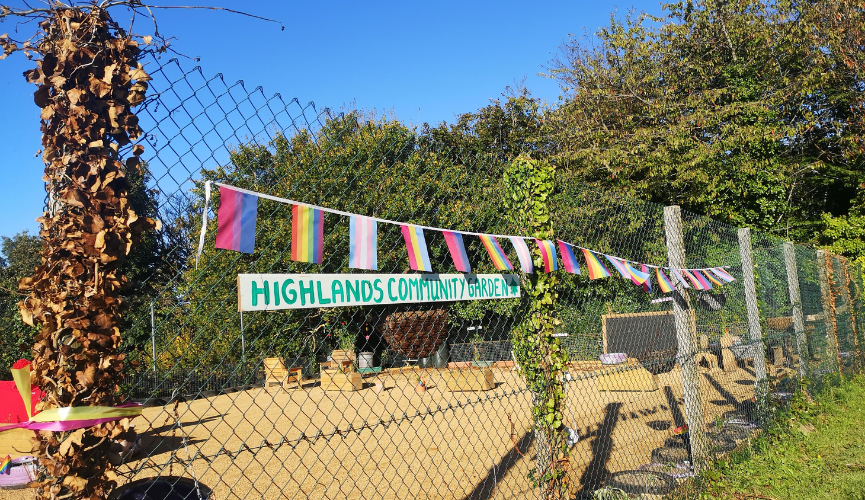 Photo credit: Abi Brookes, Highlands College
Wondering how you can get involved?
Just by being a Member of your Society, you are helping to support community projects like these across our islands.
The Co-op Community Fund is open now, and remains open throughout the year for applications, with two opportunities each year to receive a grant. 
Are you part of a local project or a

 

charity

 

which could benefit from the support of the Co-op Community

 

Fund? Apply

 

today

.