How the humble potato can help combat loneliness
30 May 2019
Out in the spring sunshine, the commotion and chatter starts as Jersey's Women Institutes arrive for their 'weigh-in' results for the Genuine Jersey Potato Growing Competition.
The level of chatter rises as each plant is appreciated and put on display ready to be judged. The result is a forest of around 30 potato plants!
As the judging gets underway, there is a strong sense of friendly competition amongst the groups gathering for the results.
Jersey's WI women have been proudly taking part in the Genuine Jersey Potato Growing Competition for the last few years, and have seen participation and interest grow in the event each time.
"Each of the island's WI's get at least one bucket" explains Maureen Bougeard, Federation Secretary "Different people grow the potatoes each year so it's nice to see every year the unique techniques and tricks that are used to grow the potatoes".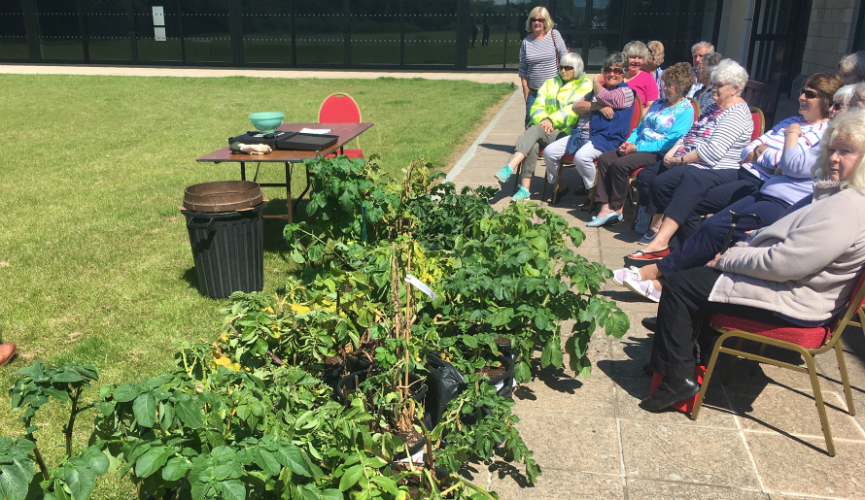 Unique growing techniques
There certainly is an array of 'techniques' used by each grower to ensure that their potatoes produce the best crop. Tiles, pottery, fruit, polystyrene – various methods to aid the growing are all on show.
Some were inspired by our island home, with buckets being overturned to reveal the beach flowing out them, as well as potatoes! Sand, stones, pebbles and even scallop shells – all 'trade secrets' being utilised, with varying levels of success.
Besides the competition being a welcome distraction and a bit of fun, it also offers the ladies an opportunity to come together and unite on an enjoyable project.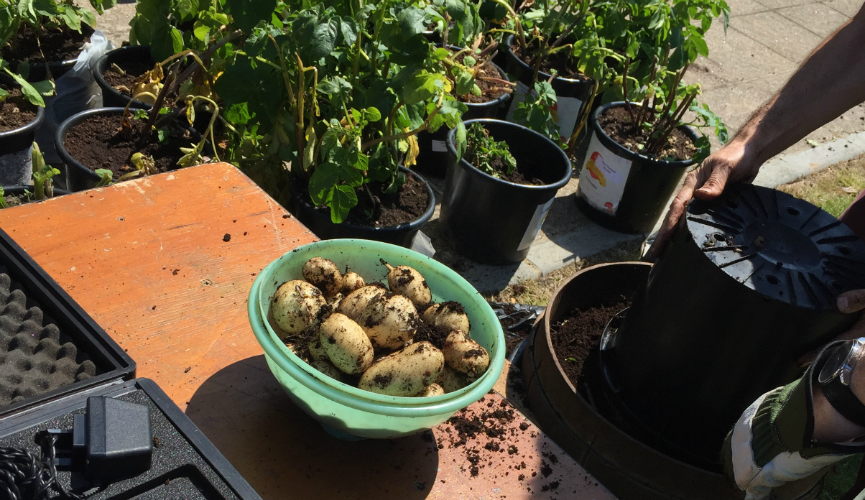 Combatting loneliness
One of the current issues close to the heart of the WI is the battle against loneliness.
Recent figures show that around 15% of 65-79 year olds report feeling lonely, with 45-54's being the most likely to suffer from loneliness[1] .
For the Jersey WI, this is just one activity that brings groups together to help combat loneliness.
We're delighted to see events such as this highlighting the additional good coming out of the competition.
It provides the groups an opportunity to meet up, enjoy the sunshine outside with friends, and enjoy a cup of tea whilst congratulating each entrant on their efforts. It provides a chance to come together and celebrate - not only our unique local produce, but also friendship.
As the event draws to a close, the women are happily sharing out the bags of Jersey Royals - each heading off home with their own batch ready to enjoy, and already planning on techniques to try for next year's competition.
Apparently, vraic is said to work wonders for helping grow Jersey Royals.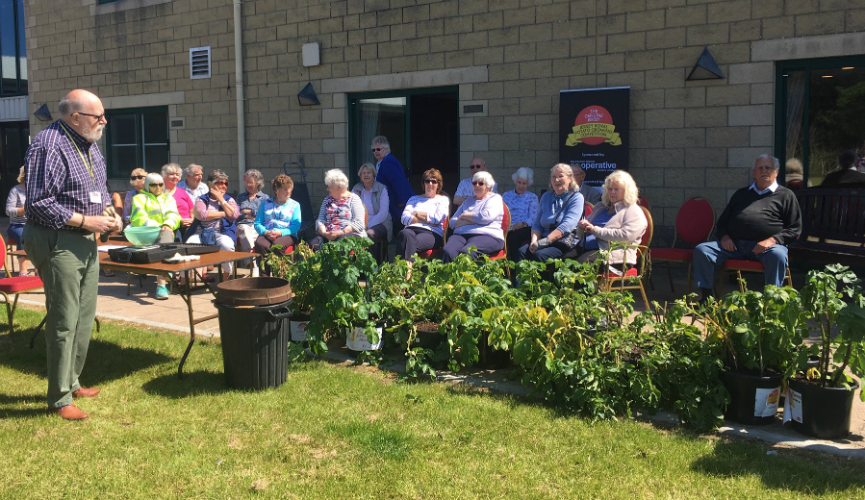 [1] https://www.thewi.org.uk//Alleviating-loneliness-Annual-Meeting-resolution-notes.pdf